France is the number one destination in the world for naturist camping and one of the reasons why the country is so hugely popular is because the options are numerous and because there is such a variety. One day you may find yourself in a so-called naturist village with thousands of other naturists, and just a short drive further you arrive in an oasis of peace and quiet that feels as if you're camping in someone's backyard. Which happened to be the case at the next stop of our road trip through the southwest region of France: Le Champ de Guiral.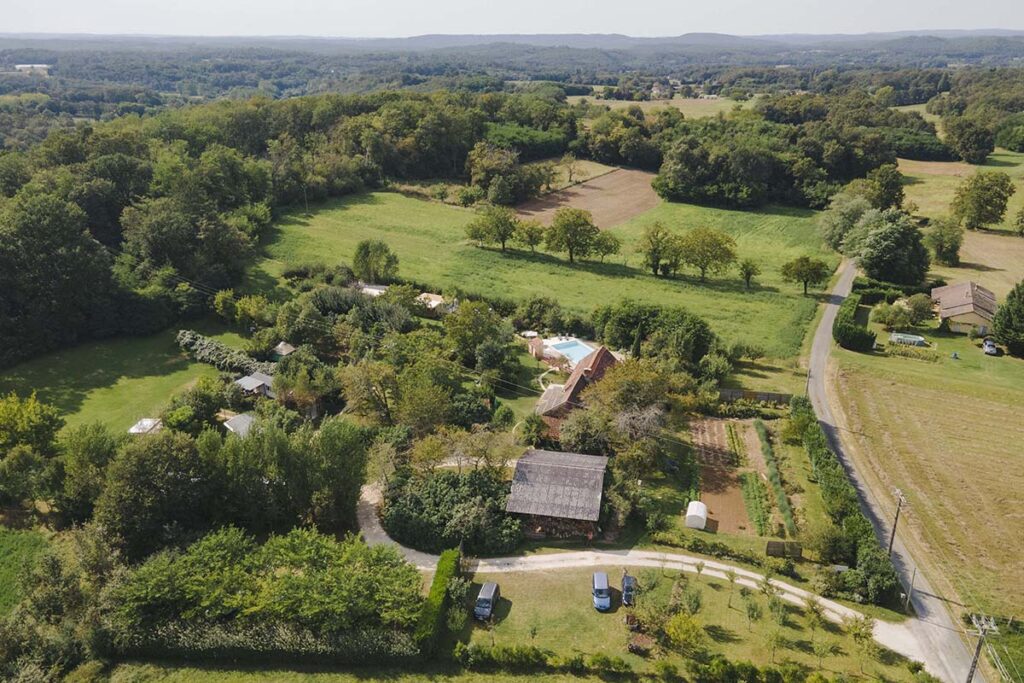 How to get to Le Champ de Guiral
As is the case for most naturist campsites in France, you need a form of personal transportation to get there and around. If you are driving towards Le Champ de Guiral and are coming from the north, you want to follow the direction Limoges from where you drive south on the A20 all the way to Souillac. From there you want to get on the D12 towards Rouffilhac, but it's best to use a GPS for the correct directions.
From the south, you take the A62 north of Toulouse and switch to the A20 in Montauban. Get off at Montfaucon to the D801 to Le Vigan. And coming from the east of the country, you want to take the A89 west of Clermont-Ferrand all the way to the A20, from where you can follow the same directions as those coming from the north.
Gourdon is the nearest town that has a train station and is about 7 kilometers away from the campsite. The station doesn't have many connections nor facilities like car rental. If you're traveling by train, a much better option is to take a TGV (high-speed train) to Bordeaux or Toulouse and get a rental car from there. Those two cities also each have an international airport.
In Bordeaux and Toulouse, you will have no issues finding a rental car. We used the website
Orbit Car Hire
for our car rentals in France and can highly recommend them!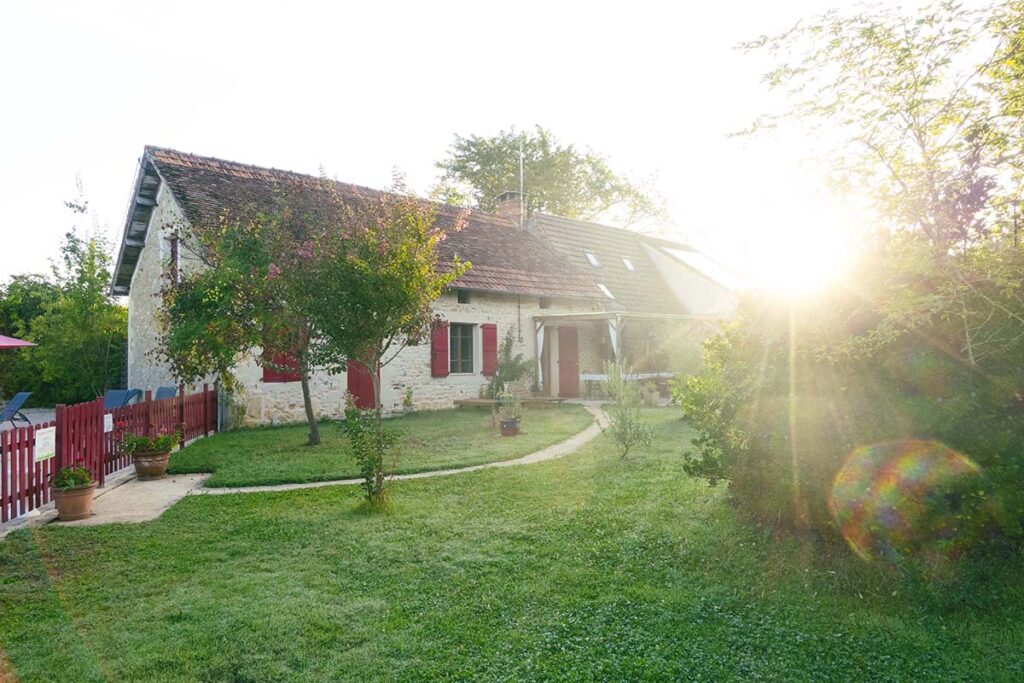 Where to stay at Le Champ de Guiral
When we mentioned "camping in someone's backyard" in the introduction, that wasn't really meant as a joke. Before Le Champ de Guiral was started back in 2006, the domain was home to a farm. That same farmhouse – although restored – is where the owners of the campsite still live and the surrounding farmlands have been converted into a small campsite.
At the time of writing, there were about 15 camping pitches and 7 different mobile homes for rent. We stayed in mobile home number 2, which had a really rustic feeling because it was completely finished with wood. Only from the outside, we could recognize the typical shape of a mobile home, while from the inside it rather felt like a chalet.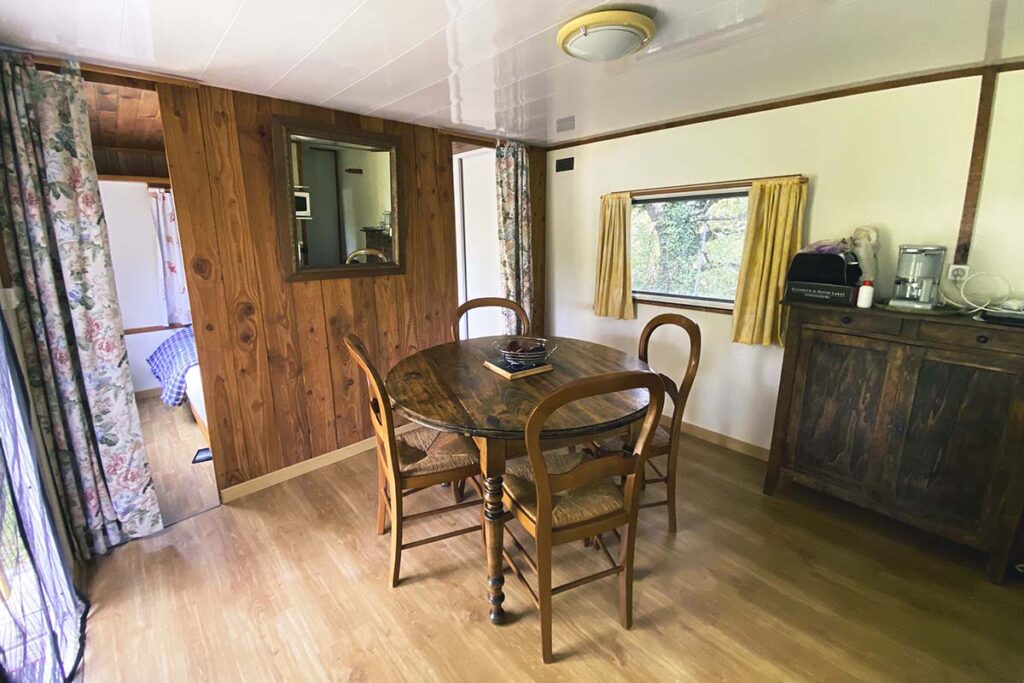 What to do at Le Champ de Guiral
Being such a small campsite, there isn't an abundance of facilities and activities. And that is exactly what makes the campsite so attractive. It's all about relaxing and soaking up the surrounding nature. Even in the middle of the afternoon, you can often enjoy absolute silence. Nothing but the sounds of nature. No loud voices, screaming children, or running motors. Just the birds and the breeze.
There are a number of things you can do at Le Champ de Guiral though other than listening to the birds. The swimming pool is quite large for such a small campsite and beautifully surrounded by nature, the sauna is perfect when the evenings start getting colder, and cozy communal dinners are regularly organized. We can definitely recommend those dinners, by the way, as Joël proved to be an excellent cook. Even during pizza night, the pizzas were completely made from scratch and with local products.
This brings us to another aspect of Le Champ de Guiral. There is a lot of focus on sustainability and local products. The domain is filled with fruit trees and the kitchen garden provides most of the ingrediënts of the meals at the campsite restaurant. Even the products that they can't produce themselves, like meat or milk, come from nearby farms rather than from supermarkets.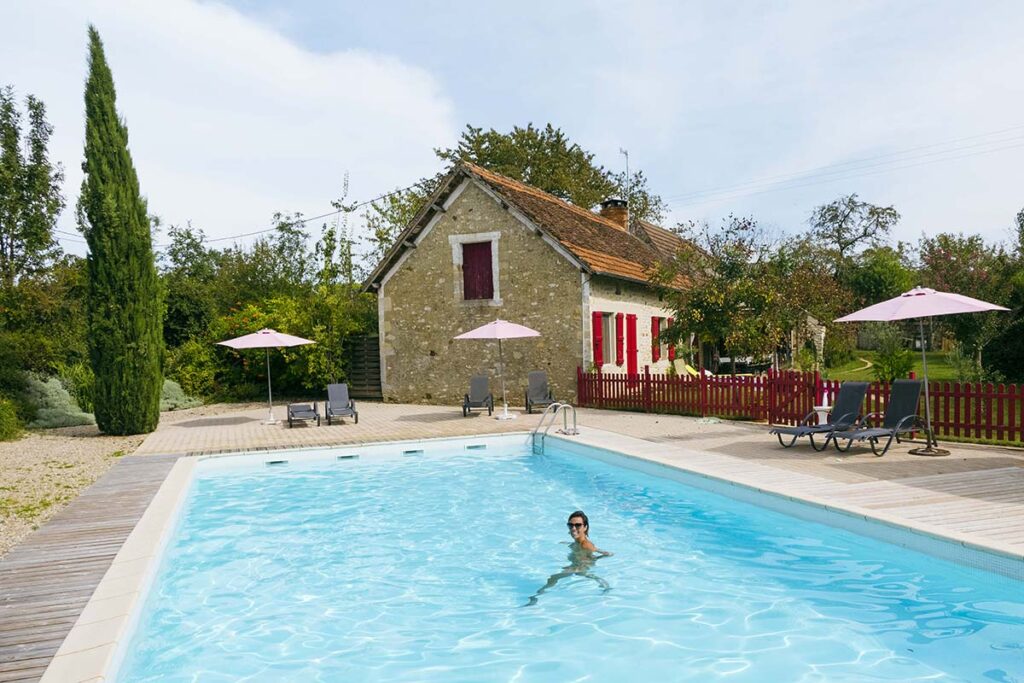 Around Le Champ de Guiral
The Lot region is mostly known for its great landscapes, picturesque historical villages, and caves. When we talk about ancient cave paintings, most people will immediately think about the caves of Lascaux in the nearby Dordogne region. These are the most famous in France and also the most popular. Few people know that there are several other caves with ancient paintings, like the Grottes de Cougnac, which is literally just around the corner of Le Champ de Guiral.
We highly recommend a visit to the Grottes de Cougnac. Not only will you be able to observe the paintings that our ancestors created, but you'll also visit another cave with millions of stalactites. And if you do want to check out the famous Lascaux caves as well, they're just a 50-kilometer drive away.
Another highlight of the region is the nearby town Gourdon. Rich in history and culture and with several excellent restaurants to enjoy the local cuisine. There are plenty of other nearby sights that are worth a visit and we're not going to list them all here. Instead, we recommend you to have a chat with Joël, the owner of Le Champ de Guiral. He proved to be a very interesting and reliable source of information about everything there is to do around the campsite.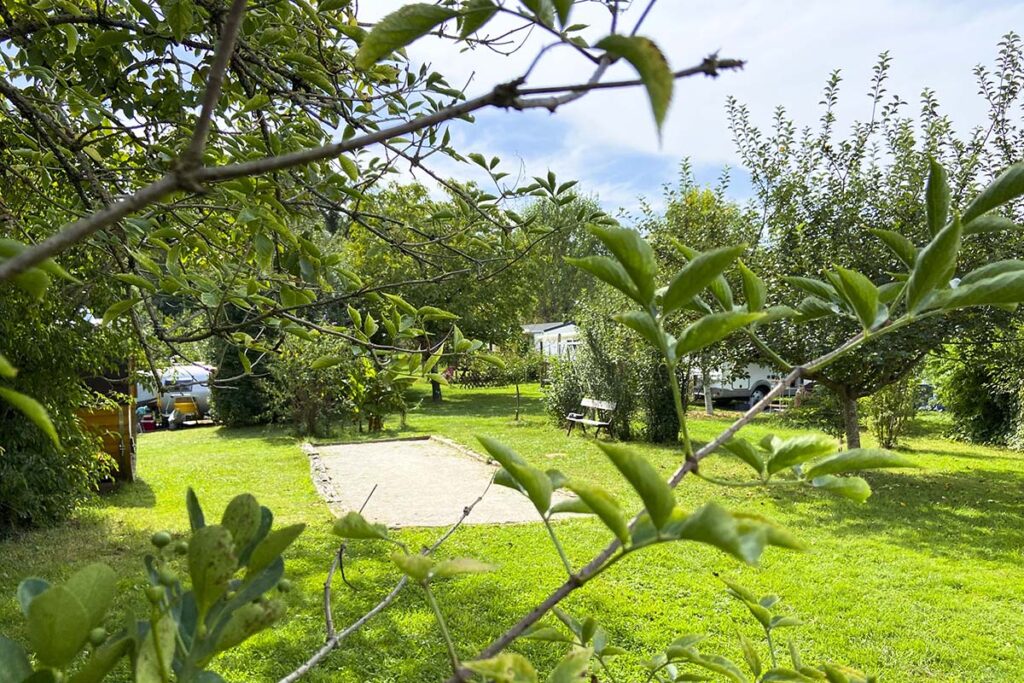 Staff of Le Champ de Guiral
Monique and Joël started Le Champ de Guiral from scratch about 15 years ago, and are still running their place in the most passionate way. They love to tell the story of the campsite and to show you pictures of everything that has happened in the last one and a half decades. It's always great to meet other people who have followed their dreams and are still enjoying what they do as if it was their first day.
Guests at Le Champ de Guiral
We visited Le Champ de Guiral quite late in the season and the majority of the guests had already left. Most of the ones that were still there were French, with the exception of one Dutch couple.
We said it before, Le Champ de Guiral is the kind of place that you visit if you want to escape the loud and busy world. The kind of place where you watch the day go by while soaking up some sunlight and sipping on a glass of wine.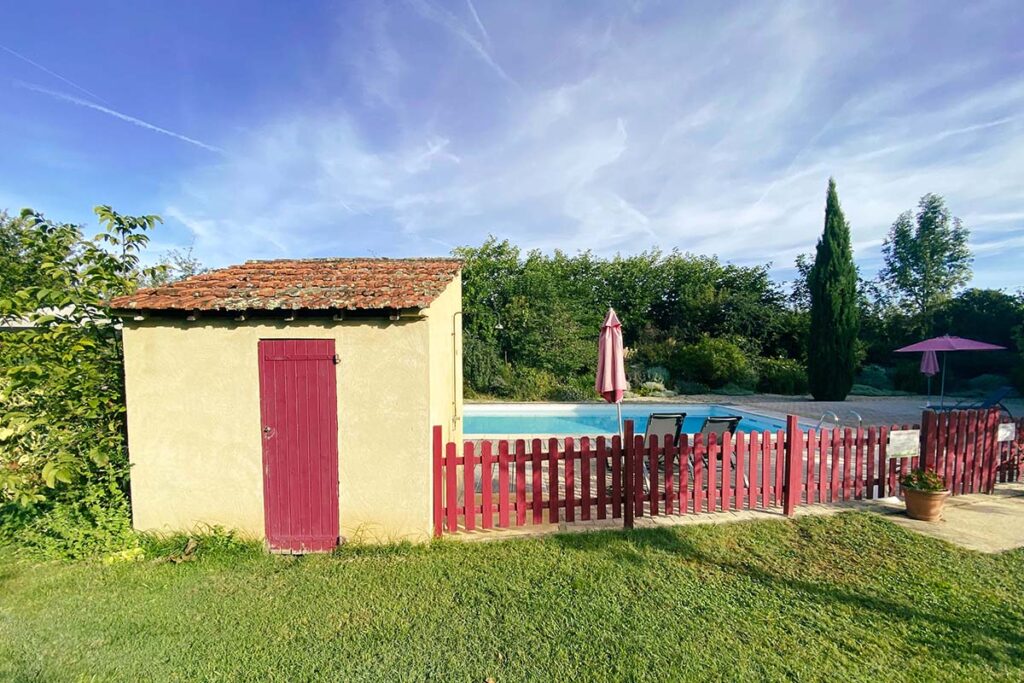 Reservations & Contact
Le Champ de Guiral is open from late May to the second half of September, the best way to book your stay is via:
Languages: French is the preferred language, but you can get around with English as well.
Summary
The reason why we keep coming back to France year after year is because of the diversity of naturist campsites and because we keep finding new and interesting places. We're glad that we discovered Le Champ de Guiral this year and we'll definitely go back when we're in the region again.
Watch the video
---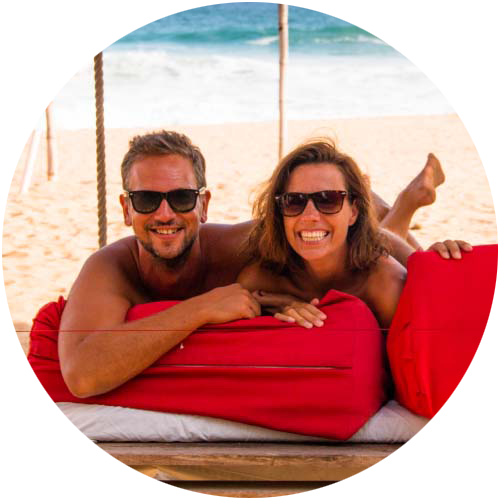 Support Naked Wanderings
Do you like what we do for naturism and naturists? Did we make you laugh or cry? Did we help you find the information you were looking for? Then definitely join our Patreon community!
---