The south of France is such a varied region with such an abundant mix of landscapes, cultures, and impressions that it's almost impossible to compare one part with another. The hills are completely different than the coast. The Atlantic coast is nothing like the Mediterranean one. Even on the Mediterranean coast, the east side can't be compared to the west. Luckily, in France, no matter which region you decide to visit, you can be sure that there will be a great naturist campsite. That's how we found campsite Le Clapotis when we started to explore the Languedoc-Roussillon region.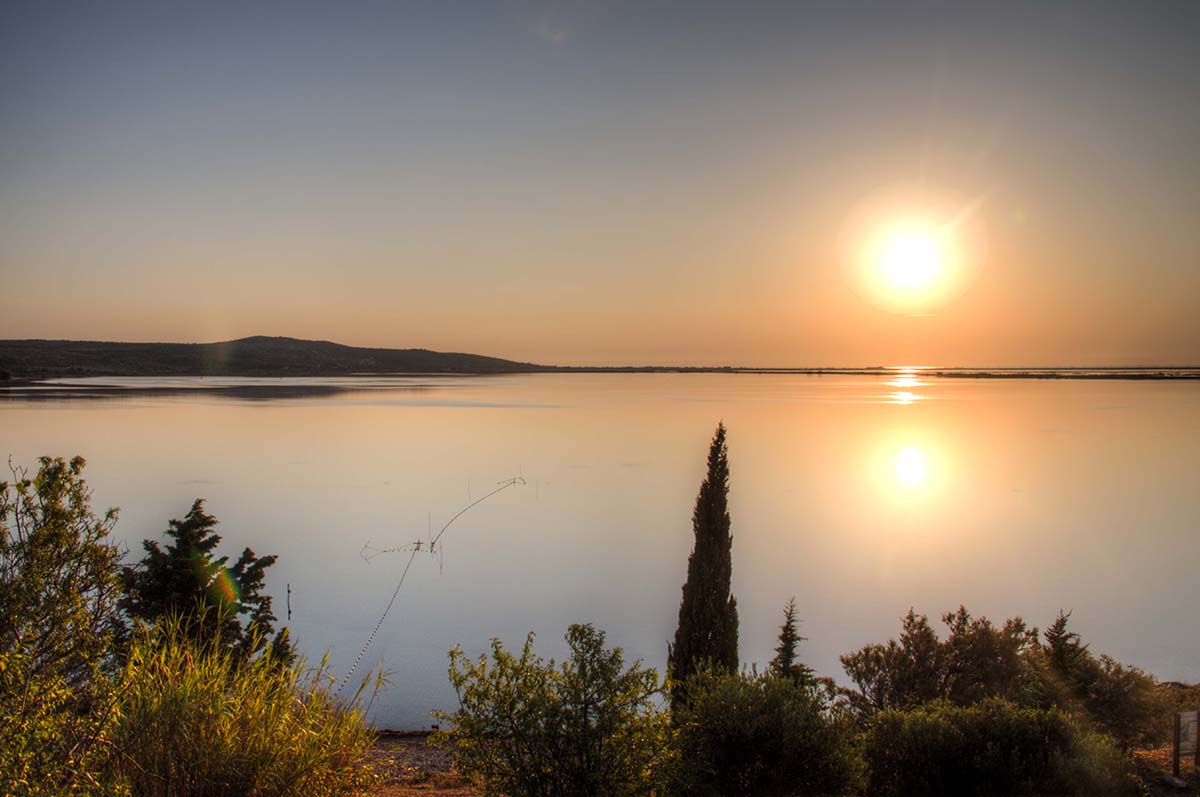 How to get to Le Clapotis
Le Clapotis is located in the very south of the south of France, right in between Narbonne and Perpignan. Or to say it in another way, if you'd drive any further south from Le Clapotis, you're very likely to end up in Spain. Coming from within France or anywhere more north or east of the country, you want to either follow direction Toulouse or Montpelier. From both cities, you travel towards Narbonne and from there take the A9 south.
Coming from Spain or Portugal you want to get on the E-15 in Barcelona and travel north from there, connecting to the A9 in France and passing Perpignan in the direction of Narbonne.
Once you get off at Sigean follow direction La Palme from where you'll see signs for naturist campsite Le Clapotis. It's easy to find but using a decent GPS could also be helpful.
If you're traveling by train, you can take one of the southern TGV (high speed) routes that stop in Narbonne or Perpignan. There are three nearby airports being Bézier, Perpignan, and Carcassonne which all have connections to the UK, Ireland, and Belgium. If you're coming from another part of the world, the airport in Toulouse is a more interesting option.
In any case, it's a good idea to have your own transportation when visiting Le Clapotis. Car rental offices can be found in all mentioned airports and near the Narbonne and Perpignan train station.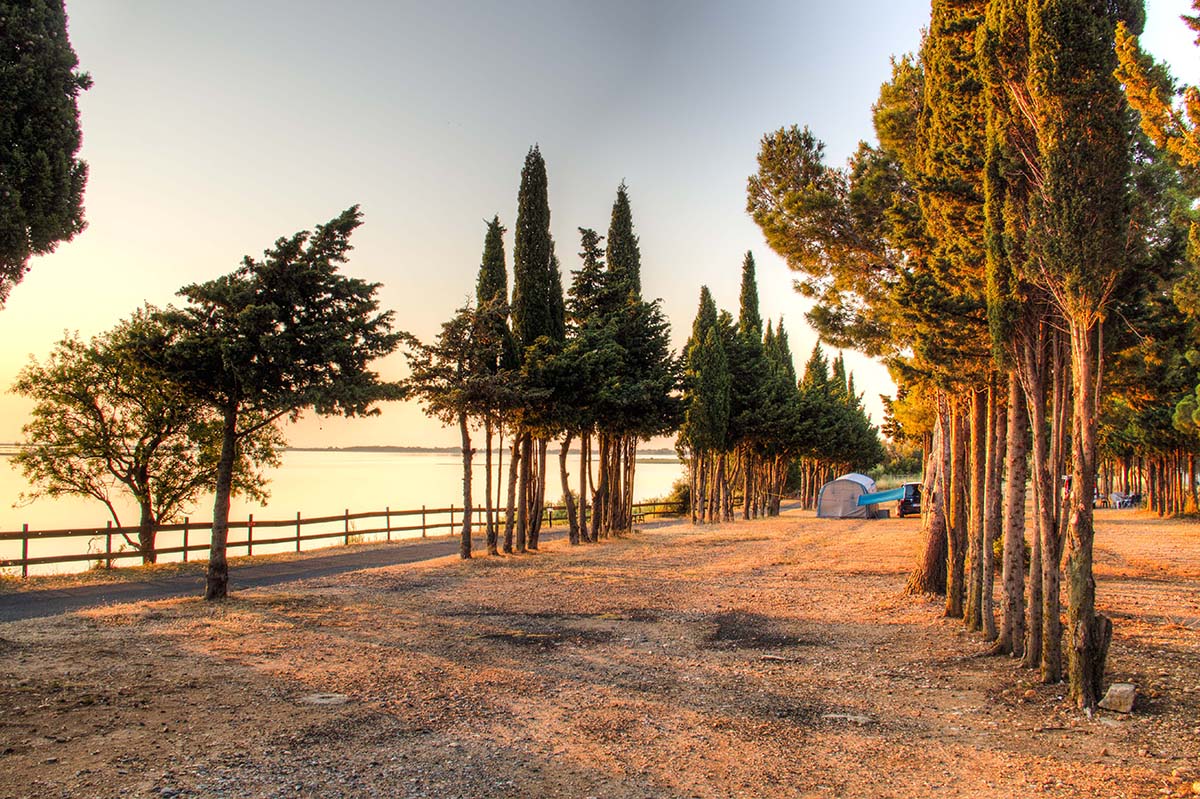 Where to stay at Le Clapotis
With more than 230 camping spots, Le Clapotis can be considered a medium size campground (according to French standards of course). Nevertheless almost half of these spots are seasonal rentals. Most available pitches are divided into different sections which are all easily accessible with campers, caravans, and mobile homes. If you're traveling with a tent, however, you'll get the most beautiful places of the whole domain. Tent pitches are available on terraces between pine trees, right next to the lake. Included in the price are the most amazing sunrises and sunsets.
We didn't arrive with a tent however and spent our days at Le Clapotis in one of the comfortable rental mobile homes. Our mobile home came with two rooms, a complete kitchen, and sitting corner, and a separate toilet and bathroom. The latter we didn't use very often though. The nearby shower block had great open showers and we believe that nothing beats showering in the sunshine. Especially in the amazing weather in southern France.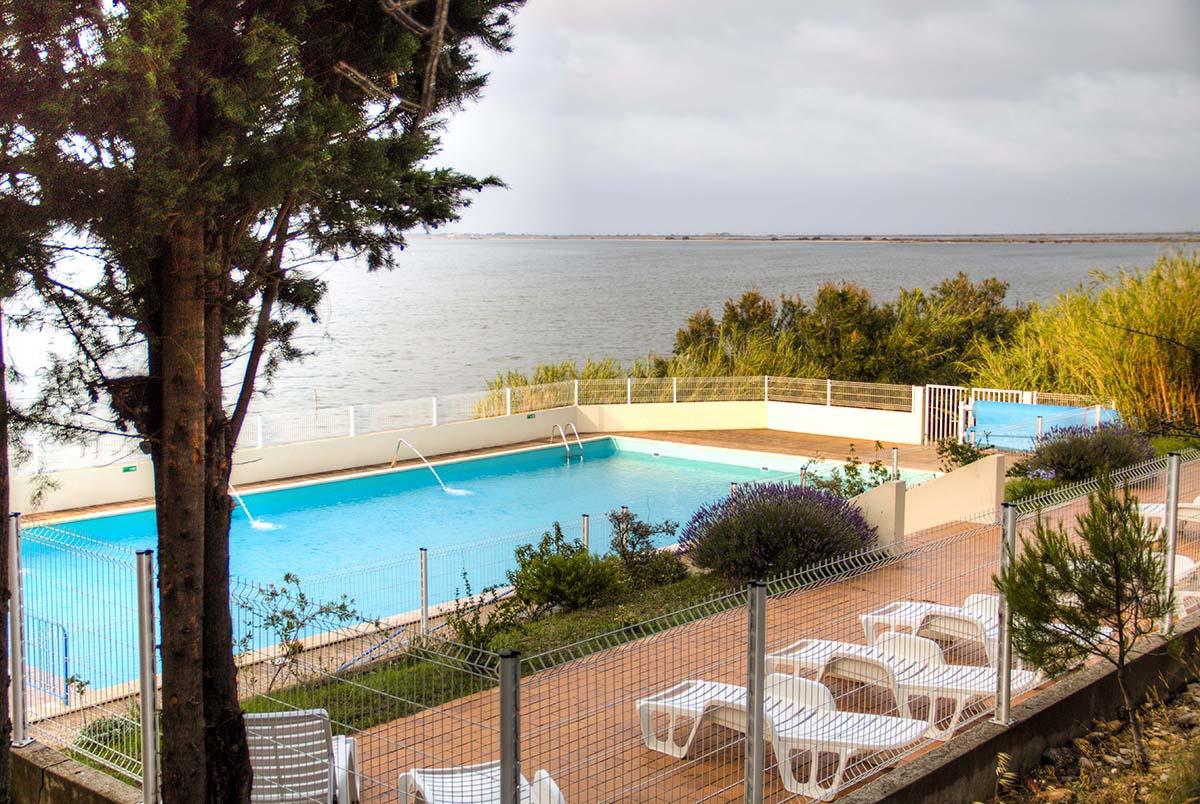 What to do at Le Clapotis
The crown jewel at Le Clapotis is of course the huge La Palme lake. This doesn't only provide amazing views but is also very popular with wind and kite surfers. Not very often does it happen that you find more surfboards at a naturist campsite than petanque balls. Because the maximum depth of the lake is little more than 1.5 meters (5 feet) it's also the perfect place to learn how to surf.
If surfing isn't really your thing, there are several other things to do at Le Clapotis. The swimming pool has recently been renewed and from the upper terrace, you get amazing views of the pool and the lake while laying on a deck chair. We found that area the perfect spot to read a book or just doze off. Also brand new is a wooden stage next to the lake which is meant to function as a solarium. We don't know why anyone would want to sunbathe there when they have the deck chair area near the pool. Apparently, most other visitors thought the same because the stage was often empty. This of course made it the perfect place for morning yoga or meditation.
Other activities include ping pong, mini tennis, volleyball, and petanque.
Definitely also worth a mention here is the campsite restaurant and shop run by Stéphane and Charles, father and son. Other than the standard camping utilities you can find a range of local products, fresh vegetables, and fruits in the shop. Not to mention the many different wines. This is of course also the place where you'll get your bread in the morning.
At the restaurant on the other hand we were surprised about the nice meals which we honestly didn't really expect to find at a two-star campsite. Instead of snacks on plastic plates, we were presented with several paella based dishes (Spain is just behind the corner, remember?), delicious pizzas, pasta, and salads.
Here's a tip, by the way: If Stéphane presents you a glass of liquor and makes you guess what it's made of, watch his surprised face when you tell him that it's figs.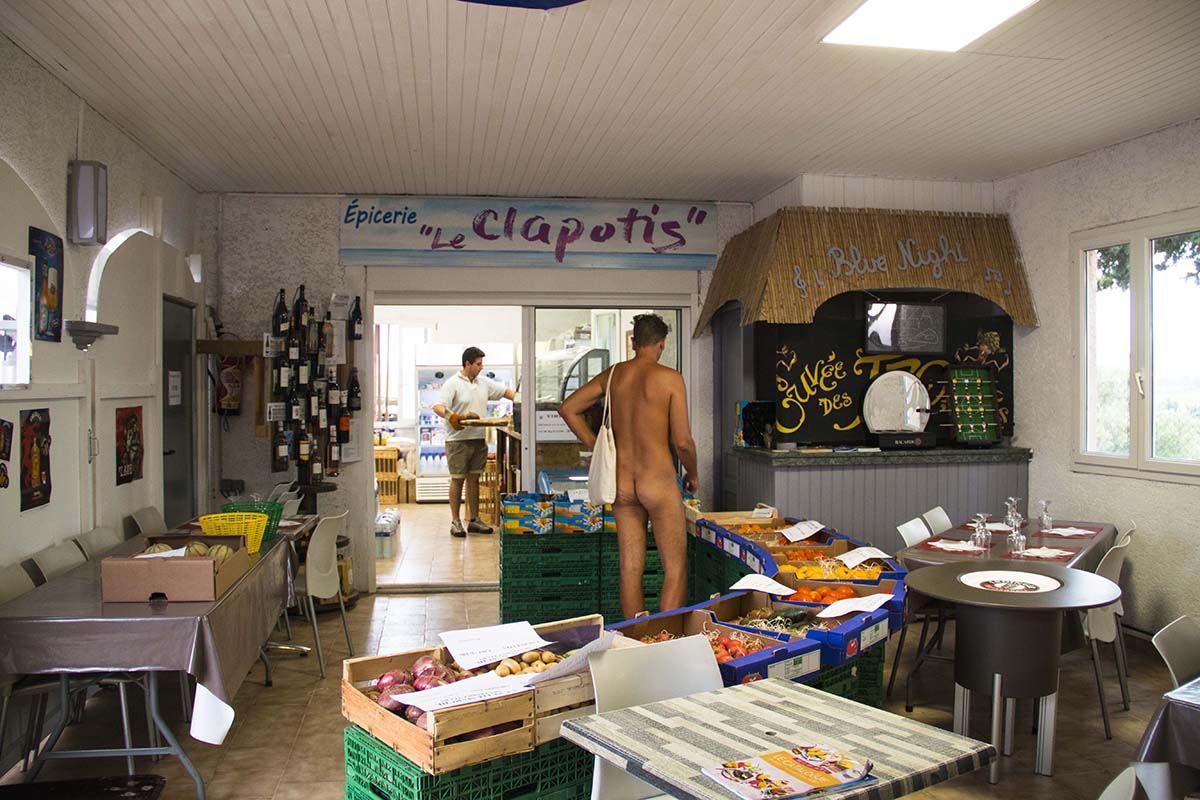 Around Le Clapotis
Other than the lake and the facilities at Le Clapotis, a reason why this naturist campsite is definitely worth a stop is because of its surroundings. Let's start off with the number one attraction. At least for us, naturists. Three of the most famous nude beaches in France are easily reachable from Le Clapotis. At about an hour's drive there's
Cap d'Agde
(read
our story
before going there). At less than an hour's drive is Sérignan Plage and only 15 minutes away you'll find the beach of naturist village Leucate.
If that's not a
bucket list
item you'd like to cross off, we don't know what is.
Less nude friendly but definitely a place you'll like to visit are the Gorges of the Carança. Here you can do several hikes through forests and mountainscapes, over ledges, and crossing rope bridges. More natural beauty can be found everywhere around the Mediterranean lakes or in the Pyrenees mountains. Or you could head over to Andorra which is famous for adventure sports and tax-free shops. You can even pretend to be in Africa by visiting the African Reserve of Sigean with semi-free animals.
Culture and history can be found in Perpignan and Narbonne and of course in the medieval hilltop town Carcassonne. Girona in Spain is also among the options and if you wake up early you could even make it to Barcelona and back. Although we wouldn't recommend a visit to such a city as a day trip. And you won't be allowed to eat paella in the nude there, something you can do at the campsite.
Busy days surfing or sightseeing (or sleeping next to the pool) have to be flushed down with local wine. In this case, you're in for a real treat. Le Clapotis is located in the Fitou and Corbières region, two types of wine which have somehow remained under the commercial radar but that are absolutely delicious. And not expensive at all.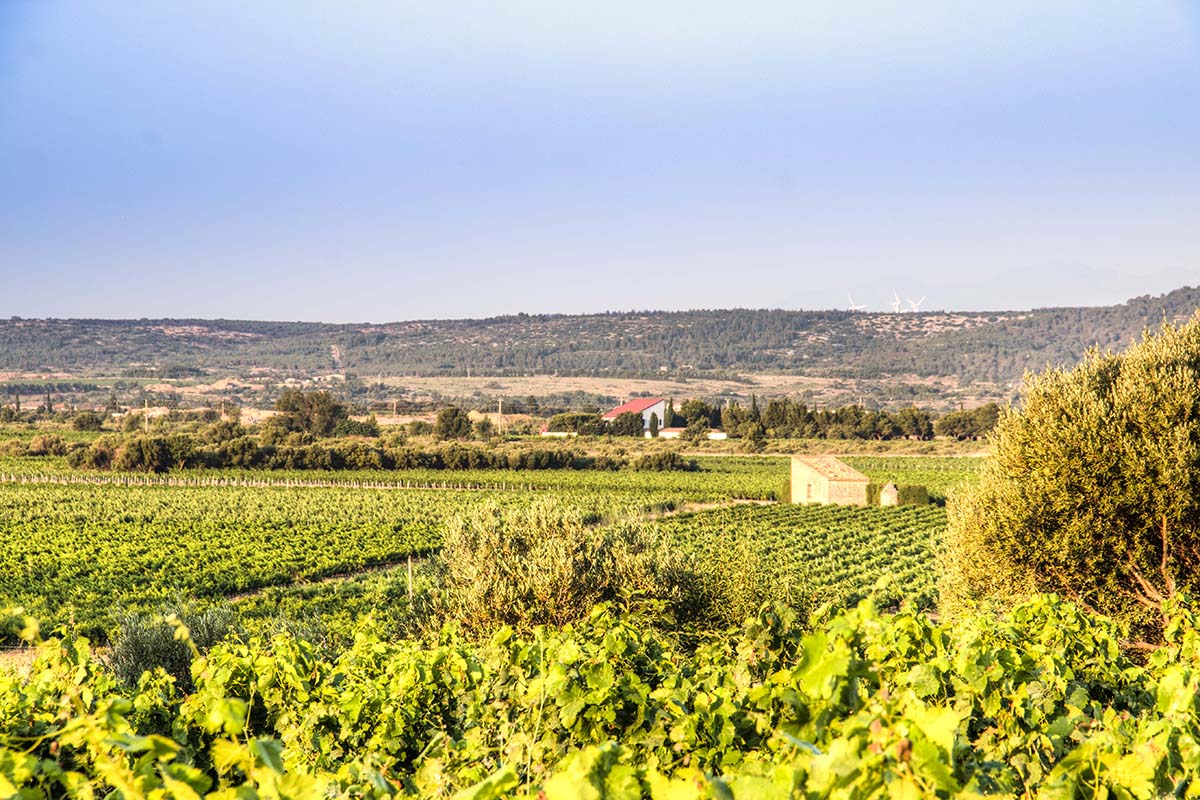 Staff of Le Clapotis
When you walk into the reception you'll be greeted by the smile of either Ingrid or Valeria (or both). They'll give you all the information you need to have the best and most comfortable time at Le Clapotis. Lots of other staff members are found running around cleaning the mess you left at the shower block and making sure that silence is respected during the night.
Something we particularly noticed at Le Clapotis was that the manager, Rodolpho, is very accessible. Which we don't always find at a campsite this size. And not only that, more than once we've seen him roll up his sleeves to help out some of the other staff members. If we were the boss here, we would probably spend our days lazing around as the guests do. That's why it's better that we are bloggers instead.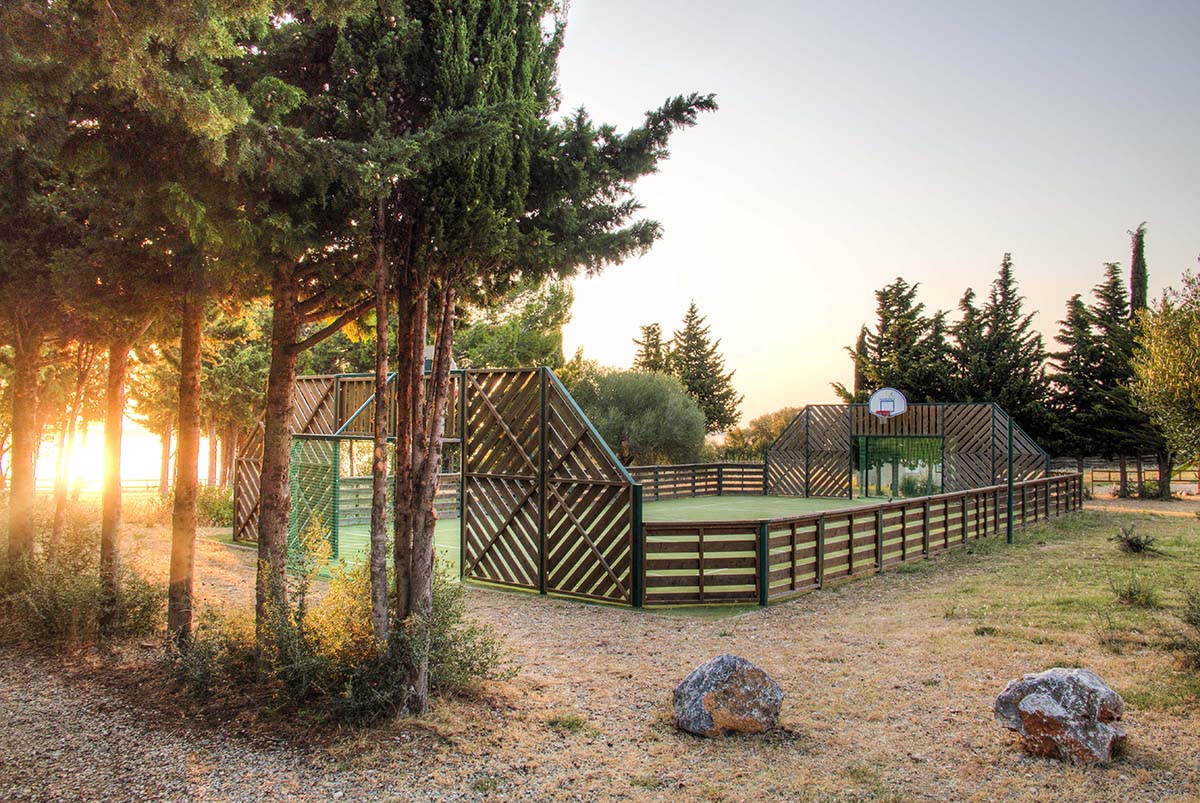 Guests at Le Clapotis
As we've mentioned before, many of the camping spots are reserved for seasonal visitors. People who've been coming to Le Clapotis for years and have no plans to ever visit another naturist campsite. The mix of a natural place (being located next to a lake in the forest and between vineyards) and the proximity of the beach also attracts an interesting mix of visitors.
It's pretty impossible to put a finger on it and to tell you that Le Clapotis is something for a certain type of visitor. Except that it's obviously for naturists. There are surfers, visitors who spend every day at Leucate nude beach and others who come to rest or to visit the beautiful region. We saw young and less young and a large mix of different nationalities. But one thing is certain: Because all the spots are near to each other, Le Clapotis becomes a very social place. It took less than half an hour before we met our neighbor Nicole, we met Jean and Ann in the evening and several others whose names we had better written down.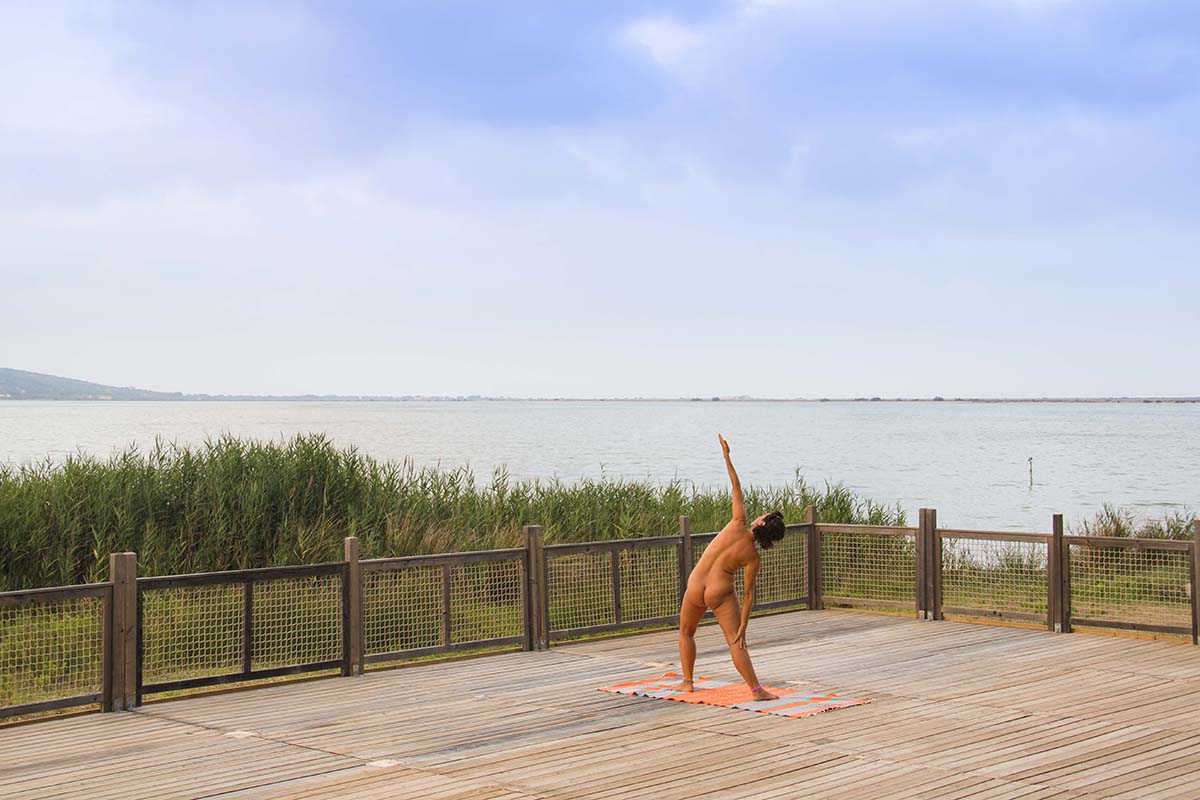 Reservations & Contact
Reservations at Le Clapotis are preferably made via:
✅ Website: http://www.leclapotis.com
✅ E-mail: [email protected]
✅ Phone: +33 (0)5 33 092 092
It's possible to communicate in Dutch, French, English, and German, or even in Spanish or Italian.
Le Clapotis is open from half of April until half of October and is part of the Tohapi Group which also includes CHM Montalivet and La Genèse.
Summary
The Aude region in France seems to be a place where everything comes together. Great food, even better wines, lots of nature and historical places, and several great nude beaches nearby. Le Clapotis provides the perfect home base to get a taste of all of this (and more).
Naked Wanderings' Ultimate Guide for Naturism in France: Occitanie ebook

Are you looking for great nudist resorts and nude beaches in Occitanie?
Are you looking for the best tips for a nude vacation in Occitanie?
Then our ebook will be the perfect resource for you!

Learn More
Need help with planning your trip? Check out our Resources Page for an overview of the best companies we use during our travels
Disclaimer: We have been invited as guests of Le Clapotis, but of course all opinions are our own. We are super confident you will love this place as much as we did!
---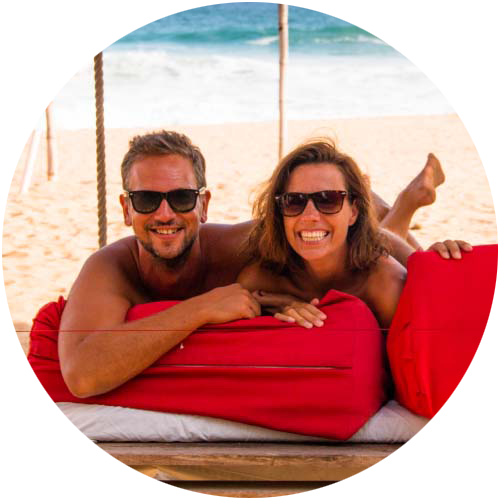 Support Naked Wanderings
Do you like what we do for naturism and naturists? Did we make you laugh or cry? Did we help you find the information you were looking for? Then definitely join our Patreon community!
---