When people talk about going to the south of France, immediately the Mediterranean coast pops into mind. The mild weather, the long beaches where bikini tops have always been a rarity, places like Nice, Cannes, and Saint Tropez where half of Hollywood has a boat in the harbor and of course the world-famous naturist destination Cap d'Agde. We often forget that the south of France has another coast, the Atlantic one, which is (at least to us) even more attractive. With temperatures that can easily compete with its southern little brother, the Atlantic coast does attract a huge amount of summer tourists but you'll rarely feel as packed like sardines.
One of the reasons is because the beaches are huge, during low tide you can probably fit a soccer field between the dunes and the sea. Another reason is that this side of France provides more than just beach tourism. High dunes and endless pine woods attract lots of nature lovers, huge seafood platters and salads covered with foie gras on the other hand are the wet dream of every foodie.
What attracted us the most though was the same reason why we like the Pacific ocean more than the Caribbean sea. The Atlantic is wild. Within a range of maybe a kilometer, you can hear the sea. The thunder of the waves is a relaxing background sound during the day and probably the best lullaby at night.
Our first stop at the Atlantic part of our little French tour was FKK camping Euronat, immediately one of the country's largest naturist campings.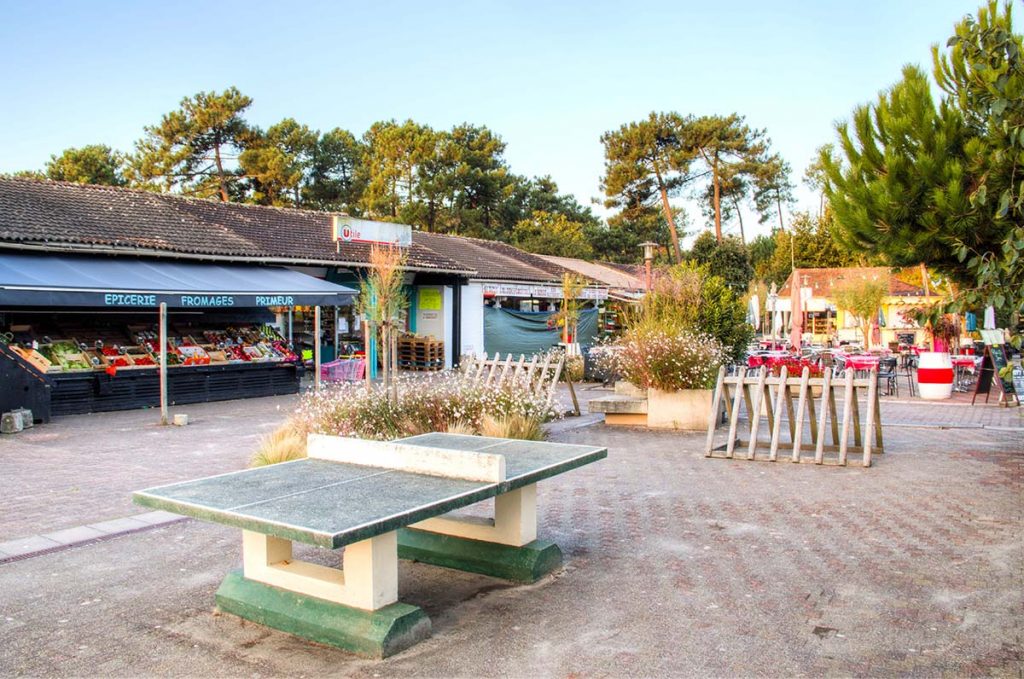 How to get to Euronat
If you're planning to fly into the region, your best bet will be Bordeaux airport which mostly serves European flights and during the high season also several from Montreal, Canada. Coming from other continents you will have to fly into Paris and then reconnect to Bordeaux. But we can also advise you to take the high-speed train. In two hours you'll get from Paris Montparnasse train station all the way to Bordeaux.
From Bordeaux train station there are direct buses to Euronat in July and August. During the other months, it's better to take a train to Soulac sur Mer and get a taxi from there.
If you want to explore the area (which we can certainly recommend), a rental car will be necessary.
Car rental offices
can be found in both Bordeaux airport and train station.
Most Europeans though will opt to drive towards Euronat themselves. If you're coming from the south, the road signs towards Bordeaux should be your main point of focus. For the northern countries, it might be more interesting to drive towards Nantes and travel south from there. Especially for visitors from the UK who take the ferry in Bournemouth, Nantes will be your direction. A GPS is easy but signs towards Euronat are all over the area.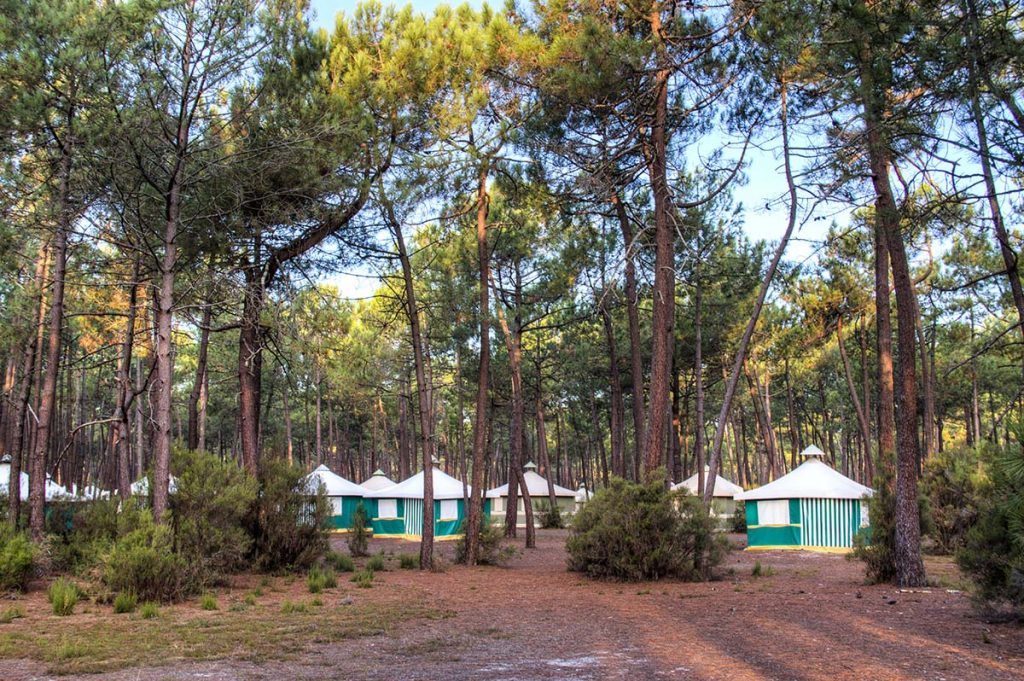 Where to stay at Euronat
Euronat is what's called a naturist village and even that might be an understatement. With a size of 350ha and a maximum capacity of about 12 000 visitors, it's larger than many of the surrounding villages. And then we're not even talking about all the stuff you can do in this village, but we'll get to that later. Maybe we should call it a naturist world, which is a term the campground is silently provoking by naming the parts of their campground like continents. Bungalows are most common in North and South America and Africa while Europe, Asia, and Oceania contain more studios and mobile homes. In total there are about 1000 rental units divided into more or less 30 different types. No matter the size of your family, your company, or your wallet, chances are low that you won't find anything that exactly fits your needs. To make your stay completely idyllic, why not check out a place on Avenue de Guadeloupe or Boulevard de la Polynesie?
We stayed in a "Studio Garonne", perfect for a couple, with a double bed, small kitchen unit, bathroom with shower and toilet, and a pretty large terrace.
Tip: Bring your own sheets.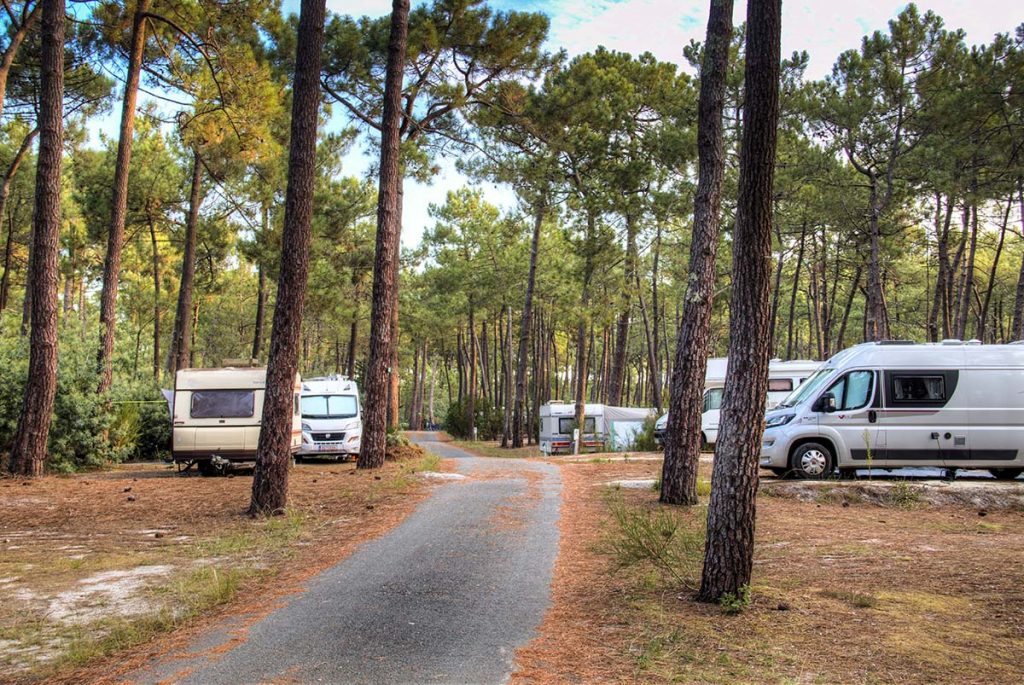 Although Euronat is a little world on its own where everyone can own their own spot, in the end, it's still a campground and of course, this means that you can bring your own accommodation as well. Another 1000 spots are reserved for your mobile home, camper, caravan, or tent.
Two thousand spots and 12 000 people may sound a bit intimidating, well, at least it did to us. But don't forget the size… 350ha! This in combination with how the accommodations are placed (when you're walking around it looks like complete chaos but if you look at the map you'll notice the smart structure) and the amount of nature in between them does give a nice sense of space. While we were there at the end of the season, only 1/3 of the place was occupied but we can imagine that even in a full capacity you'll never feel overrun.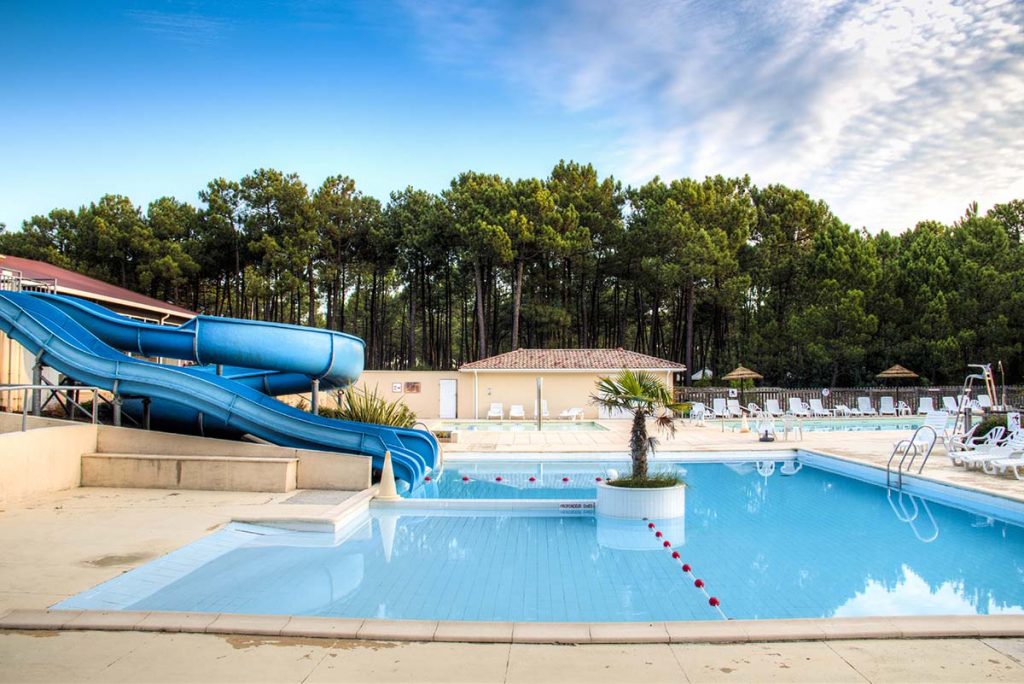 What to do at Euronat
Another reason why Euronat is more than a village is thing things you can do around there. We dare you to find any village in the Aquitaine area where you can have a walk on the beach in the morning, pass by the bakery for a Fresh baguette on your way back, drop the kids at the mini-golf when you head towards your yoga class and meet your husband after archery before you visit an art gallery together. After spending about an hour determining in which of the 7 restaurants you will have lunch you remember "oh my God! We forgot the kids!". They don't mind, their new friends are going to t-shirt painting and of course, they want to join… This gives you a lot of time in the afternoon for a game of tennis, beach volleyball, or let's get crazy and take a djembé class.
Although the food at lunch was delicious, you can't go back to the same restaurant twice a day, right? Especially not if you have so many options. Another hour and a cheese platter with local wine later it's time to dance or chill or another walk on the beach. And as a bonus: you're doing all of this naked of course.
While walking back to your bungalow you notice the sign "Thalasso Spa". Oh My God! You completely forgot! You can go to the wellness here… Good thing the kids club is open every day.
The swimming pool, two saunas, the hammam, the jacuzzi, and the solarium at the Thalasso can probably keep you busy for a while but this spa is mostly focused on treatments. From massages to relaxation therapy to specialized chiropractic treats or reflexology, it's all there. We had a body scrub with oil massage and can tell you that it has been a while since we've felt that clean.
The above is only a small pick out of the catalog of opportunities at Euronat. If you want to experience them all, you'll have to get over there. And you'll need a month or two.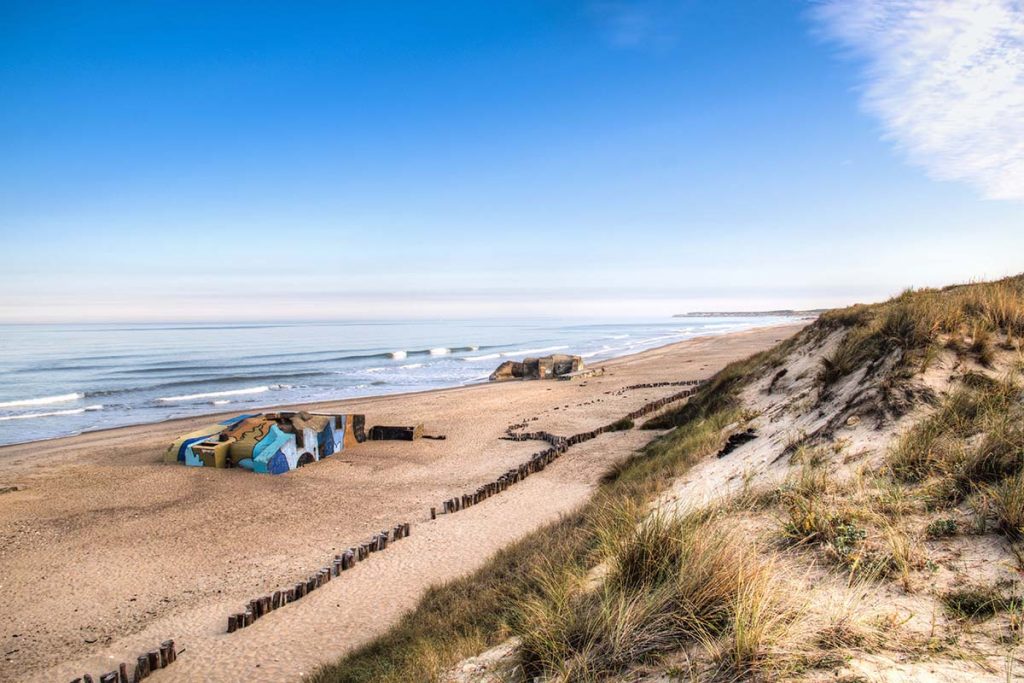 Around Euronat
We just told you, Euronat is like a world… What more do you want? The moon?
Just kidding, the area around Euronat is perfect for day trips. A long walk on the beach could certainly keep you busy for some time, there is a dedicated 1.5km nude beach right in front of the campground but we haven't seen any signs saying to put our clothes back on. As long as you don't encounter any textiles you can just keep walking in both directions. If you head south you might as well end up at the nude beach of CHM Monta (another naturist spot we'll tell you all about next week) and if you go south you'll get to the Saint Nicolas nude beach, which is much less crowded during the busy summer months, or if you're lucky to avoid the clothed you might even get to Verdon-sur-Mer. Well, lucky… when we were there we spotted a naked fisherman between the textiles, the others couldn't care less.
Verdon-sur-Mer is also the place where you can get a boat trip to the Phare de Corduan, which is called the King of lighthouses and is known for its magnificent interior. Other day trips include the town Soulac with its typical architecture and several markets in the area where you can stock up on oysters, shrimps and ridiculously cheap but delicious wine.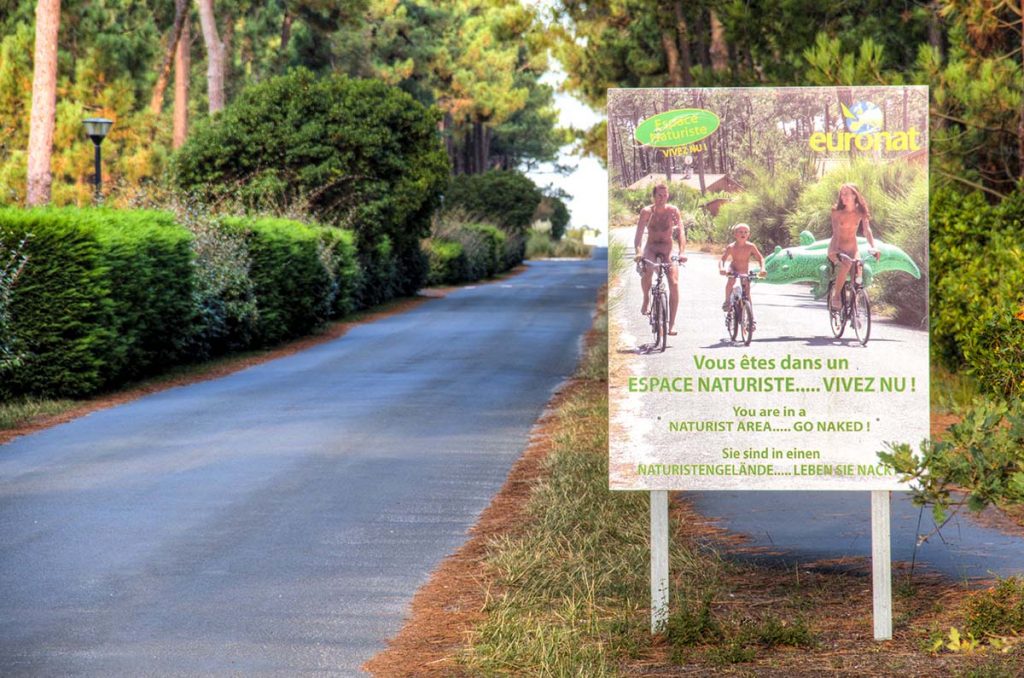 Staff at Euronat
The reception desk is always the first impression of a place and often one that will stick during your stay. Unfortunately, some places don't pay much attention to this, Euronat is not such a place. We were greeted in beautiful French (remember that we were in Quebec recently, now we've learned to appreciate French which we can actually understand) by Tess who gave us an explanation about the place and where to find what. When our school French eventually got completely stuck and we tried to continue in English, Tess smiled and replied with a perfect UK accent we will probably never manage to learn. When we glimpsed at the other receptionist's name tags we noticed the flags and understood that all of them spoke French, English, and German.
Guests of Euronat
From the license plates we noticed that the majority of the other visitors were French, something Tess (our friendly receptionist) confirmed afterward. About half of the guests at Euronat come from within the country. The other half merely consists of Germans and Dutch and to an extent other Europeans and English.
Another link between such a large naturist place and a textile city is that the small place community feeling somehow got lost. This is not a place where groups of strangers end up around a fire pit late at night telling stories and singing songs. We found that most of the other visitors preferred to keep their interactions within their family or group. Some might appreciate this while others would prefer it to be otherwise. If you do want to get social, the commercial center, where the shops and restaurants are, and the swimming pool are probably your best bets.
Summary
Our dream is a naturist world, but we doubt that we'll live long enough to experience one. By visiting Euronat we already got a glimpse of what it could be. Now it's an even bigger dream…
Read more about Euronat on  
NUDE
Disclaimer: We have been invited as guests of Euronat, but of course all opinions are our own. We are super confident you will love this place as much as we did!
---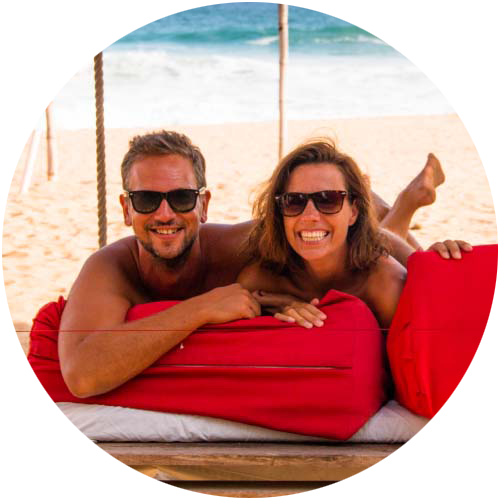 Support Naked Wanderings
Do you like what we do for naturism and naturists? Did we make you laugh or cry? Did we help you find the information you were looking for? Then definitely join our Patreon community!
---