Naturism is a wonderful lifestyle that we try to enjoy as much as possible. In as many places as possible. Most of the time we share our own views on the different aspects of nudism but once in a while we like to pass the mic to hear about how someone else's experiences. Via this Naturist Talks interview series, we listen to naturists from all over the world. They share their experiences, tips and stories about naturism and thanks to them we keep learning about the different aspects of life in the nude.
Our guest for today is Nick, a naturist from UK. Or should we say from the Caribbean?
Hello Nick, please tell us something about yourself
Born in 1961 in Oxford in the UK, I am the third child (of four) of evangelical Christian parents. Everyone, thankfully, is still alive and all have generously procreated, meaning I have a large extended family. I have three daughters from my first marriage. I have been married to my second wife since 2016. When I left school in 1979 I went to work for a small specialised type of newspaper which delivered daily briefs to multinationals and governments. I then went to university when I was 23 but continued to work for the newspaper throughout.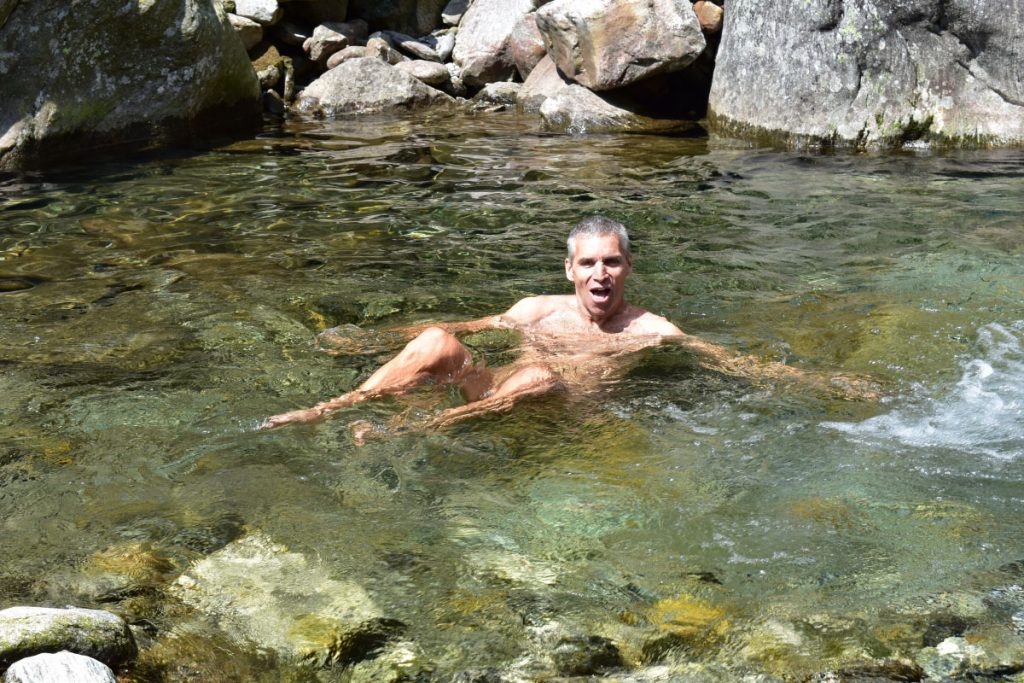 After graduating in history I took up a teaching post at the University of Limoges in central France. While we were in France we had two daughters and became completely self-sufficient in food. We returned from France in 1995 and I went back to university to do a diploma in law. I qualified as a solicitor in 1997 and, ended up as head of the litigation department of a medium sized law firm.
In 2018 we sold our house and bought a 50 year old sailing ketch. We spent a year repairing the boat and then sailed it across the Atlantic to the Caribbean. We are currently on the island of Grenada and will be heading to South America soon. So I don't have a job, or a car, or even a dog. But life is not so bad.
How and at what age did you become a naturist?
I was 12 or 13 when I first became a naturist. My Christian parents, for whom the naked body was, at best, to remain well hidden and, at worst, seriously sinful were also very academic and thought it would be a good idea to send us to foreign families to learn foreign languages. In my case my parents failed to undertake proper due diligence. I was sent to a German family on the north sea island of Fohr.
The parents were both artists and they ran, much like my parents, an open house. It was all very bohemian and, to me, a complete revelation. Neither they nor their children or other guests wore much in the way of clothes. To them it was completely unremarkable and normal. No one mentioned it, it simply wasn't a thing. It probably took me a couple of days to shed my clothes (I can't remember precisely when). For me the feeling of liberation was a life changer and I have been a naturist ever since. Of course, I didn't mention anything to my parents and, over the years, my German became pretty good.
Is naturism allowed in your country and what's the public opinion?
It is perfectly legal in the UK, but very much against the law in the Caribbean. In the UK I am pretty open with naturism and we will swim nude pretty much anywhere, as long as it's not too busy. In the Caribbean we have to find beaches to ourselves, but that is incredibly easy. On the boat, we are usually nude even when other boats are around. A lot of cruisers are nudists, it's simply too difficult not to be.
What do you think is the best and worst thing about naturism?
The freedom, the liberation and the equality are the best things, though there are many others. Worst things? I seriously can't think of any.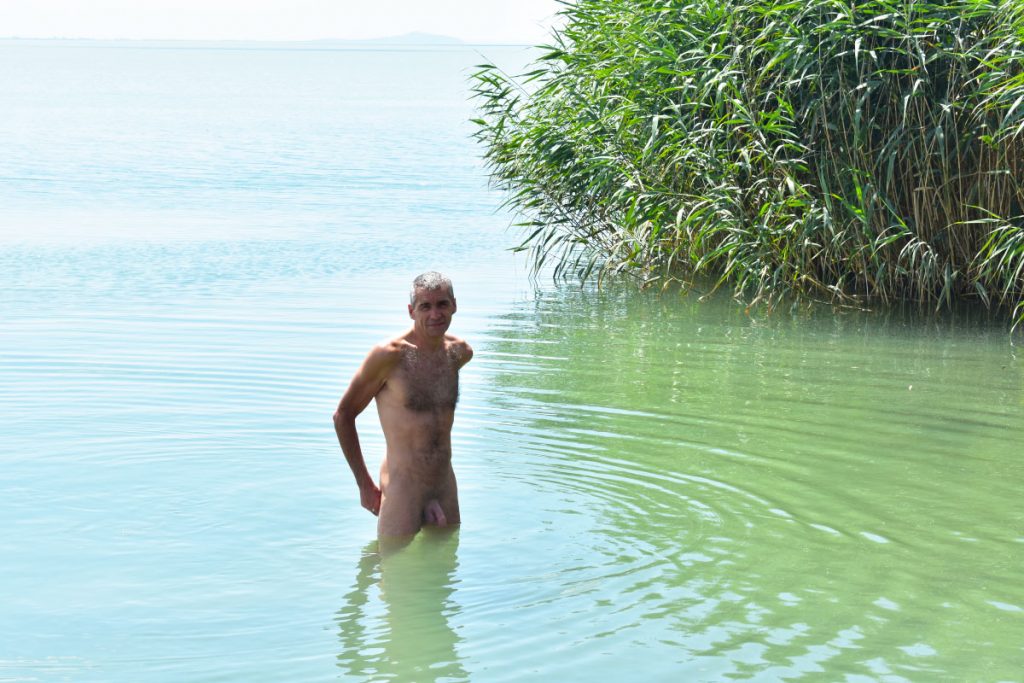 Do you find it easy to make naturist friends?
Yes. Naturists always have something in common and also naturists tend to be open, tolerant and friendly people.
What's the best tip you have for beginning naturists?
Go to a
naturist beach
, sit yourself down on your towel, and whip your bathers off. No one will take a blind bit of notice and in 10 minutes you'll wonder why on earth it took you so long to become a naturist.
Anything else you'd like to share with our audience?
So many stories… But last time we went to Studland beach in the UK we (naked) bumped into one of our legal partners (clothed and with her clothed family). It actually wasn't awkward at all. We had a perfectly normal conversation. But back at the office the next week they all thought it was hilarious.
Thank you so much for sharing your story Nick!
Do you also want to tell your story and experiences in naturism? Please get in touch via the CONTACT page! As long as we have people who like to contribute, we can keep The Naturist Talks running!
---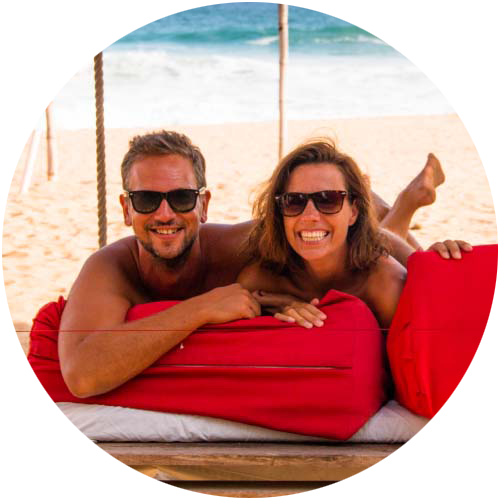 Support Naked Wanderings
Do you like what we do for naturism and naturists? Did we make you laugh or cry? Did we help you find the information you were looking for? Then definitely join our Patreon community!
---