Naturism is a wonderful lifestyle that we try to enjoy as much as possible. In as many places as possible. Most of the time we share our own views on the different aspects of nudism but once in a while, we like to pass the mic to hear about how someone else's experiences. Via this Naturist Talks interview series, we listen to naturists from all over the world. They share their experiences, tips and stories about naturism and thanks to them we keep learning about the different aspects of life in the nude.
Today we're listening to Nick, a naturist from the USA.
Hello Nick, please tell us something about yourself
I am an author and a restauranteur. I was born in the USA to Greek immigrants. I have a BA degree in English with a minor in History.
How and at what age did you become a naturist?
I didn't really consider myself a nudist/naturist until I was about twelve years old. Growing up, I was exposed to a lot of casual nudity on the beaches of the Greek islands, where my parents took us every summer. Since my parents used to leave me home alone a lot, I discovered the thrill of not wearing clothes at home, and after a while, I became comfortable enough with my body that I realized I preferred living nude as often as I could.
Is naturism allowed in your country and what's the public opinion?
In the US, naturism is permitted only at special resorts and or beaches designated for that purpose. Attitudes toward public nudity vary, but I find that for most people, it's simply not something anyone talks about, a taboo subject. I typically don't tell anyone I am a naturist unless somebody asks or if it normally comes up in the conversation.
What do you think is the best and worst thing about naturism?
The best thing, I think, is the sense of touch that opens up to you. When you liberate your body from clothing, you can experience so much more of the world, like the texture of the surfaces around you, the feeling of rushing air, the warmth of the sunshine, etc.
The worst thing is knowing you have something to hide from people, and fearing what people might think about you should they find out, particularly with regards to misconceptions people have about
sex and nudity
.
Do you find it easy to make naturist friends?
No. Not in regular, everyday life, but online or at a resort, it is quite easy.
What's the best tip you have for beginning naturists?
Start at home, find your comfort level, and ease into it. If something doesn't feel good, don't do it!
Anything else you'd like to share with our audience?
Yes! I actually used to be incredibly shy. When I was in elementary school, we were forced to take showers in PE class, and we all had to be naked, in full view of one another (just the boys). I hated it, and I was the only person who refused to get naked. But over the years, my mind changed, and now I have no problem getting naked in front of other people. Sometimes, I will be only the naked guy on the beach.
Thank you so much for sharing your story, Nick!
Do you also want to tell your story and experiences in naturism? Please get in touch via the CONTACT page! As long as we have people who like to contribute, we can keep The Naturist Talks running!
---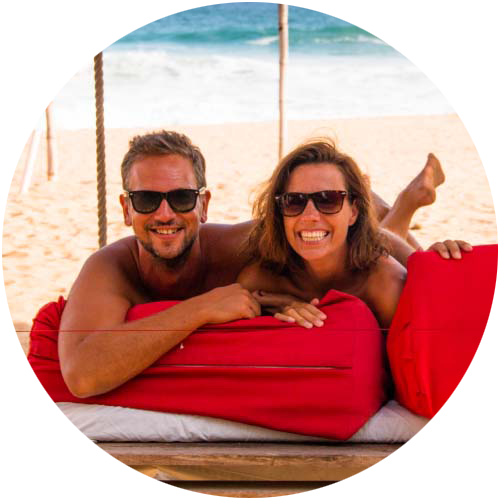 Support Naked Wanderings
Do you like what we do for naturism and naturists? Did we make you laugh or cry? Did we help you find the information you were looking for? Then definitely join our Patreon community!
---