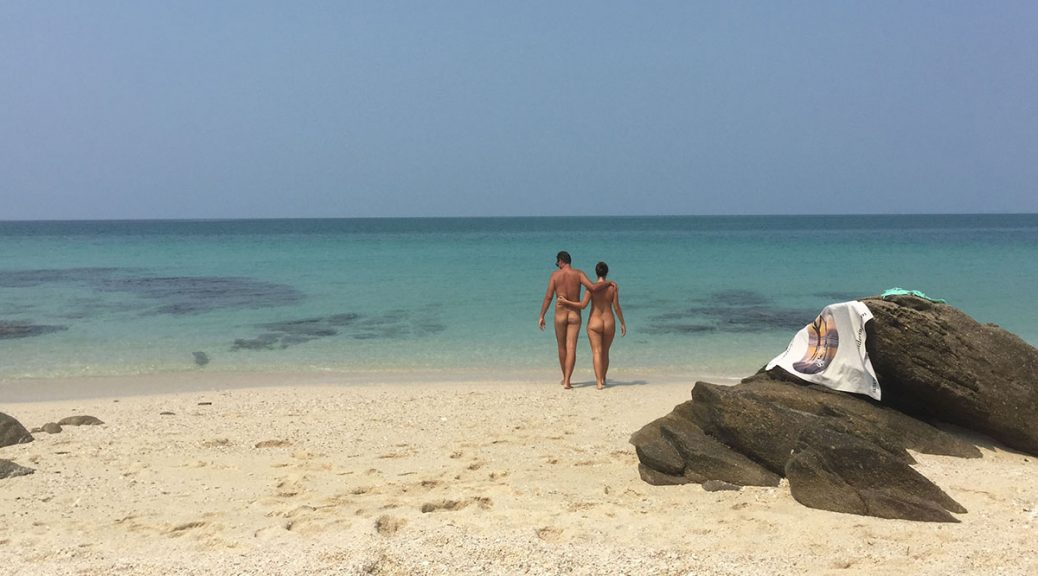 Getting naked in Thailand
Getting naked in Thailand
Thailand
has been a famous tourist destination for decades. The mix of year round great temperatures, blinding white beaches, incredible fauna and flora and delicious food attracts millions of holiday makers every year. And yet, few know that since a couple of years the country has quite a lot to offer for the naked traveler as well. With five naturist resorts (as we speak) and at least two more to come, the country can easily beat any island in the Caribbean when it comes to nudist opportunities. And it's a lot cheaper.
Also Check out our Ultimate Guide: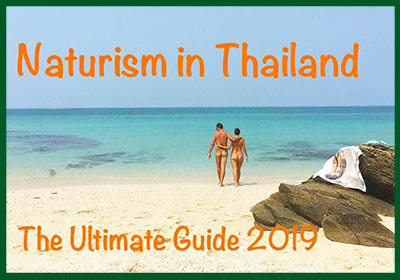 We have been thinking a lot about the right angle for this article. Since we've visited all five of the resorts that are currently affiliated with
Naturist Association Thailand
, at first we wanted to make a top 5. But that's not as easy as it seems because every resort is so different that they almost become incomparable. So we're going to tackle this in a different way… We're going to take you on a naked trip around
Thailand
.
First stop: Phuket
The international airport of Phuket has direct connections with several Asian cities, Australian cities and even Dubai or Doha. If you're coming from further away, you're likely to have a stopover in Bangkok first but the connection times are often great. That makes Phuket an ideal first stop for your nakation in
Thailand
.
And what makes it even better is that Phuket will give you the chance to dust those months in the office off your shoulders and start enjoying sun, sea and cocktails. Pretty good start for your holiday, right?
The first layer of that equal tan you've been longing for can be arranged at
Lemon Tree Resort
, currently the only naturist resort in the Phuket area. Other than spending your days baking next to one of the 2 swimming pools, you could opt to spend half a day at the nearby Nui beach, which is known to receive naturists or you could go on a trip organised by the resort to a nearby uninhabited island where you can spend your whole day laying with your naked ass on the beach and taking occasional skinny dips in the emerald Andaman sea.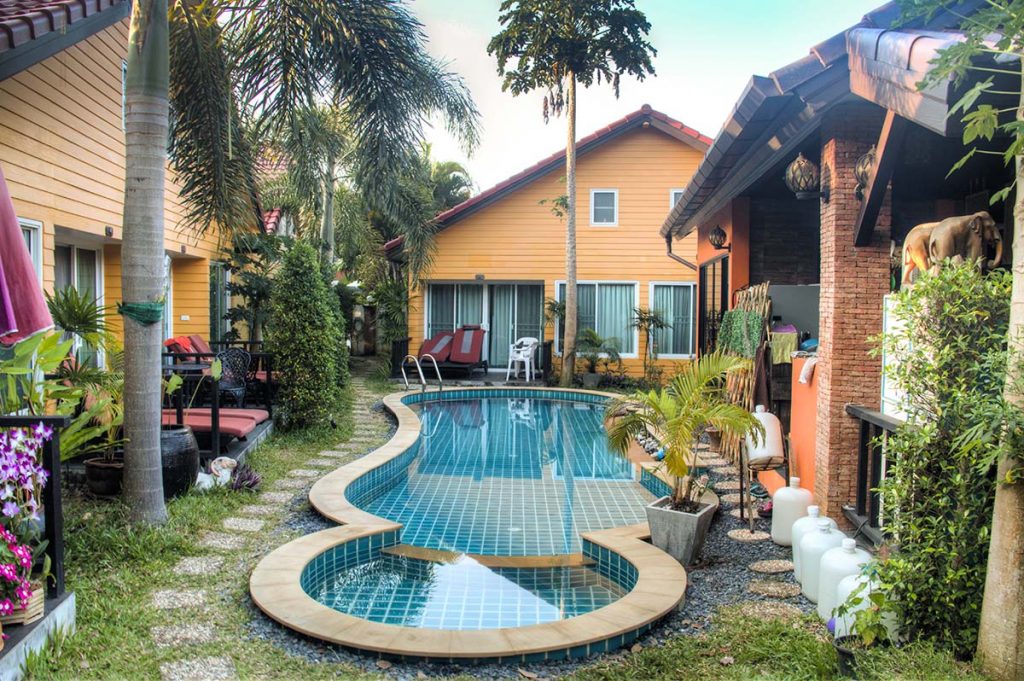 Pattaya
Phuket tends to get busy during high season and after those first days of getting used to the Thai weather it's time to have some more relaxing time. Get over to
Phuan Naturist Resort
just outside of Pattaya. One of the biggest resorts in the country lays in a relaxed neighbourhood where you can optimise your tan even more and relax by the huge swimming pool, read a book or play some badminton or billiard. If you're traveling with kids, this is also a perfect place to stay because of its size and its proximity to several water parks, a dolphin show and other activities to keep the young ones busy.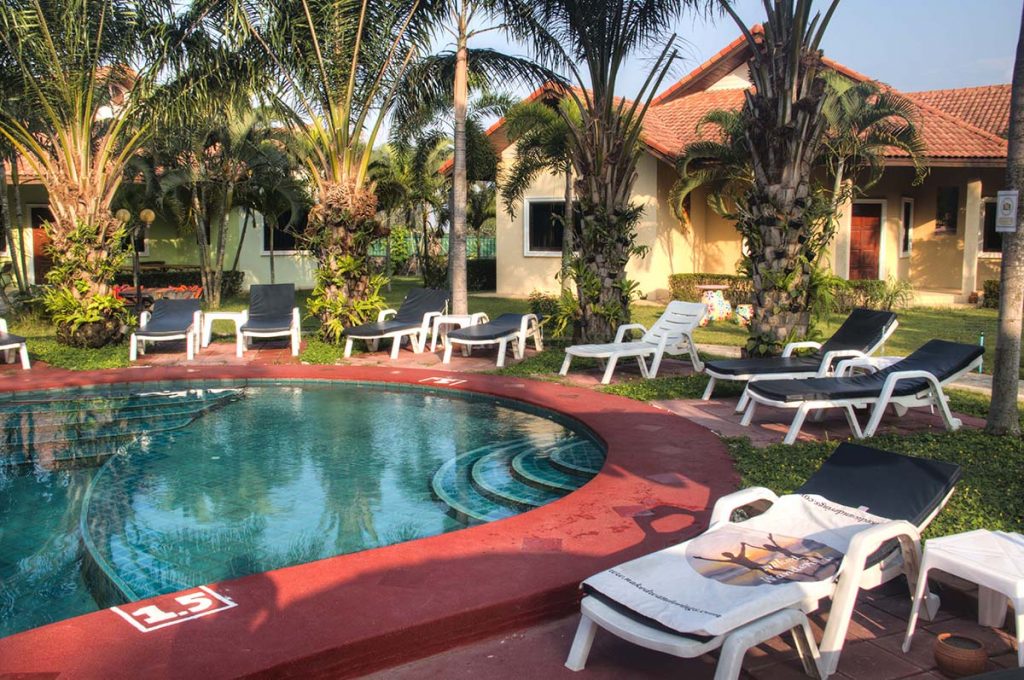 And then it's time to hit the nightlife, move your suitcases to
Chan resort
which is in the centre of Pattaya city but still in a quiet street so your rest is secured. Get a couple of beers next to the pool in the afternoon and then investigate the nightlife at Walking Street for which the city is infamous. If go-go bars, clubs and massages with happy endings are not your thing, the city still has quite a lot of decent restaurants and bars where you can enjoy a beer without a half naked women sitting on your lap.
Pattaya is something you have to experience, some stay for a couple of hours, others stay for years. In any case, you can always find refuge from the heath inside
Chan resort
and try to remember last night while further enjoying your nakation.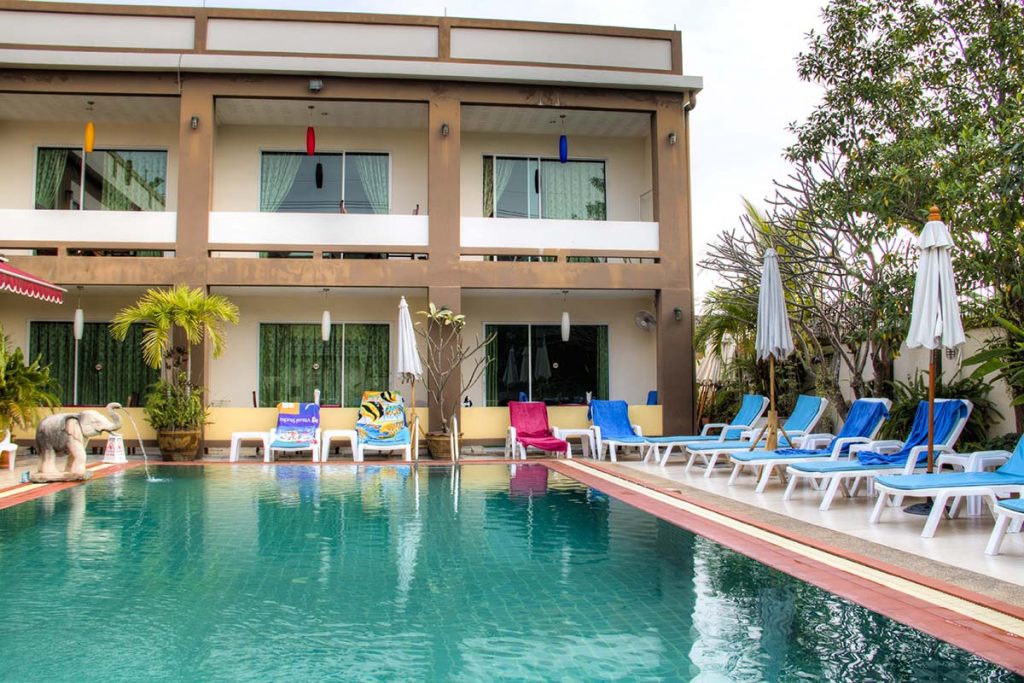 TIP: Every last Sunday of the month, Naturist Association Thailand arranges a day trip to an island where you can be naked on the beach and in the sea. We've been there and we can very much recommend it. Transportation goes from Barefeet Naturist Resort in Bangkok, but if you don't like waking up at 6am, you're better off to leave from one of both resorts in Pattaya.
Chiang Mai
Thailand is praised for its beaches and its nightlife, but we believe that the north of the country is even more impressive. Beautiful villages, cities and ancient temples can be found together with amazing nature around the Chiang Mai / Chiang Rai area. Our advice would be to set up base in Chiang Mai, because… indeed… There is a naturist resort. Make sure that you have a fixed plan if you really want to explore the area, because
The Oriental Village
has been known to suck its visitors up and not let them go. Many of the others we've met there never left the place during there whole stay. The combination of several facilities, a great restaurant, amazing relax areas and the enormous openness of the resort (there are no walls!) makes it an amazing place to relax. Google Images can show you what the area is about anyway, while you're chilling naked next to the pool.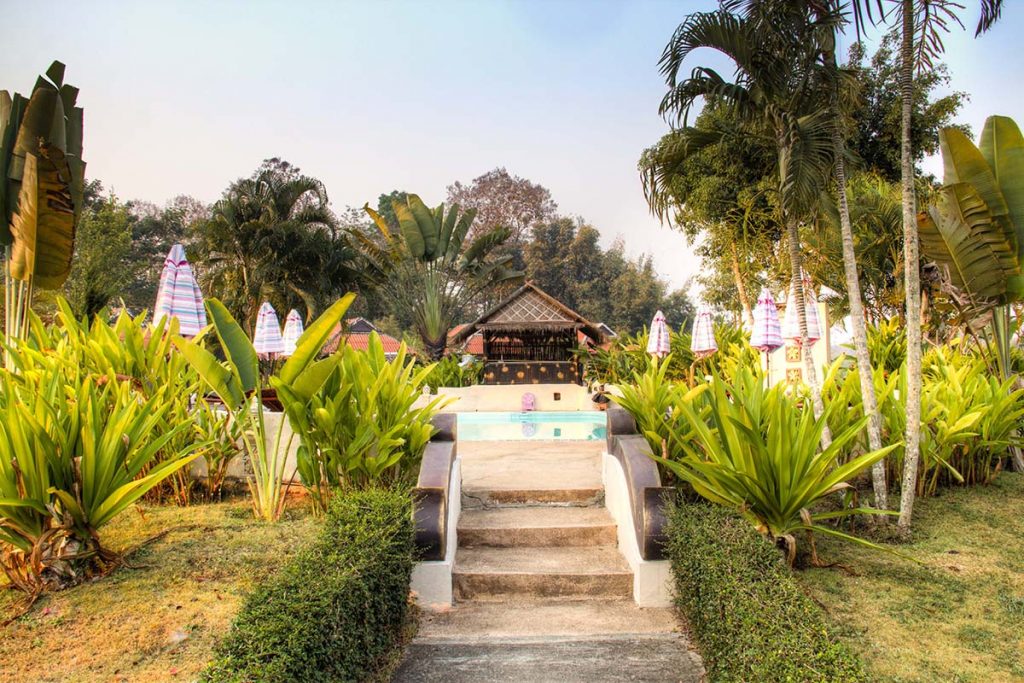 Last stop: Bangkok
It's almost time to go home, you're completely relaxed, your skin is golden and you've gained a number of new naturist friends and memories that will last a lifetime. But there's one place you still have to visit:
Barefeet Naturist Resort
in Bangkok.
Bangkok is one of those huge Asian metropoles which certainly has a couple of interesting sights. It's your last chance to take one of those jumping photos in front of a golden pagoda or to get drunk on cheap Thai beer at Khao San Road and sing "Wild thing! You make my heart something!" one last time in a karaoke bar where nobody knows you. Bangkok has incredibly great shopping as well, so it's the perfect place to buy souvenirs for those at home. Or you could spend your last couple of days having great conversations with Gregers and Dao and the other guests at
Barefeet Naturist Resort
while promising yourself that the next time you're in Thailand, you're actually going to visit some things.
Because of its proximity to both the international and national airport of Bangkok, the great atmosphere at the resort, the nice hot tub and so many other things, Barefeet is your ideal last stop.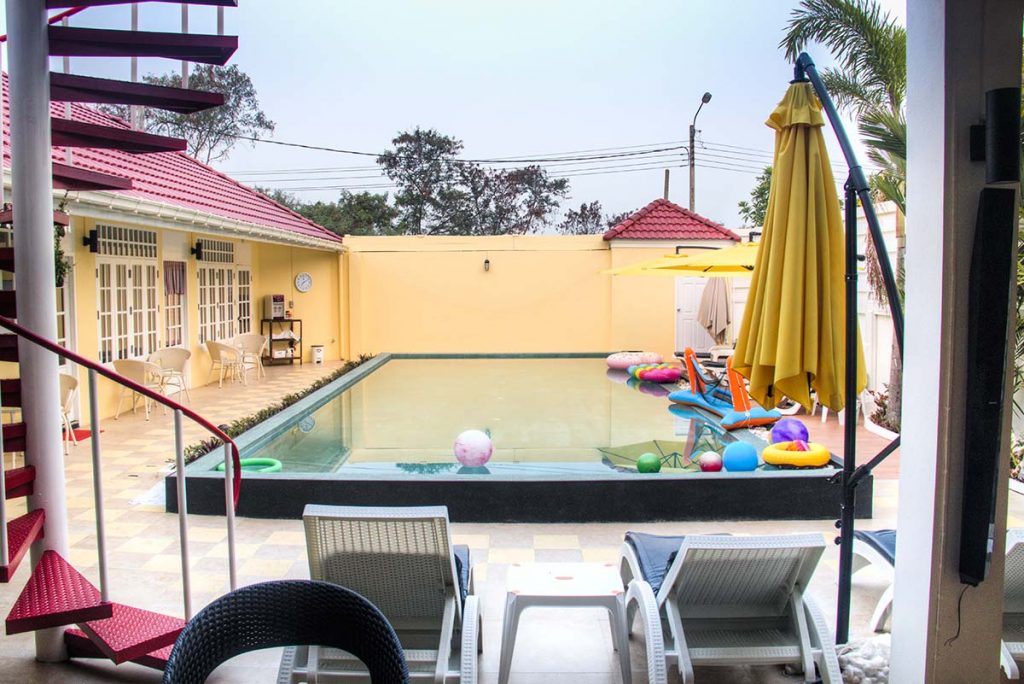 TIP: Naturist Association Thailand organises a yearly event called NATCON which attracts more than hundred participants. Visitors from all over the world get together to talk about naturism and engage in fun activities. The perfect occasion to make your nakation more memorable than any other.
When & How
There's not a bad time to go to Thailand, it never gets too cold to not be able to get naked, although in the north the temperatures do drop after sunset.
November to March are high season with more tourists and higher prices. July to October are low season because of the monsoons, but those aren't more than occasional showers and could actually be welcoming during a hot day. The months in between are often the best to visit if you like to get away from the crowds but still want a great tan.
The easiest way to move yourself from one naturist destination to another is to fly. There are a number of low coast airlines in the country which will get you about anywhere for less than 50$. If you travel with hand luggage only, it's often half that price.
If your budget is tighter, Thailand has a great bus system with lots of night buses and a train line which is a bit slower than the bus but more comfortable. The choice is yours!
Coming Up!
With our itinerary you should be able to keep yourself busy (and naked) for at least 2-3 weeks. If you're planning to visit the country next year, you may want to ask your boss for an extra week off because there are 2 new resorts coming up!
Number one will be Peace Blue Naiharn, a brand new place in the south of Phuket owned by the friendly owners of
Lemon Tree resort
. The place will be bigger and better than their current one, they promised us. Yes, it's already on our bucket list for next year.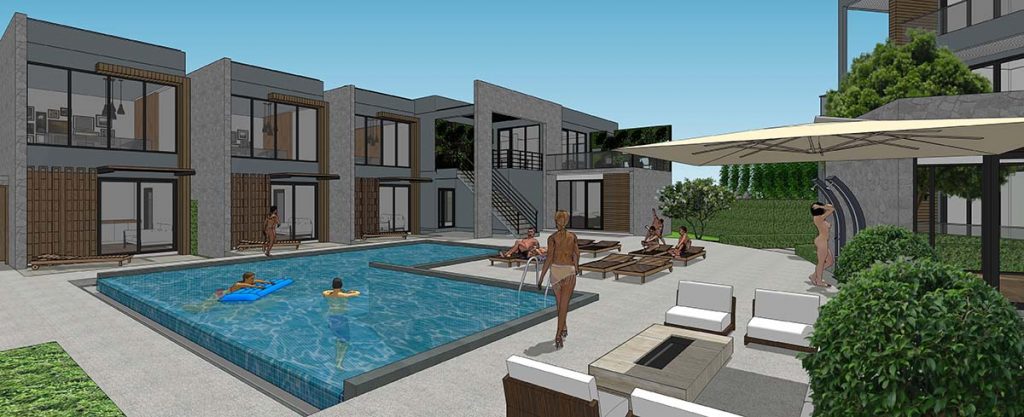 Top of the bill, however, should be The Oriental Beach Village, the new project of the owner of
The Oriental Village
, which will be in the same style as his first resort, focused on openness and tranquility but with one major difference… It will be at the beach!
The Oriental Beach resort will be located on the island Koh Kho Khao at only 90km from Phuket airport and less than 25km from Khao Lak. A naked paradise on earth, what else could we ask for?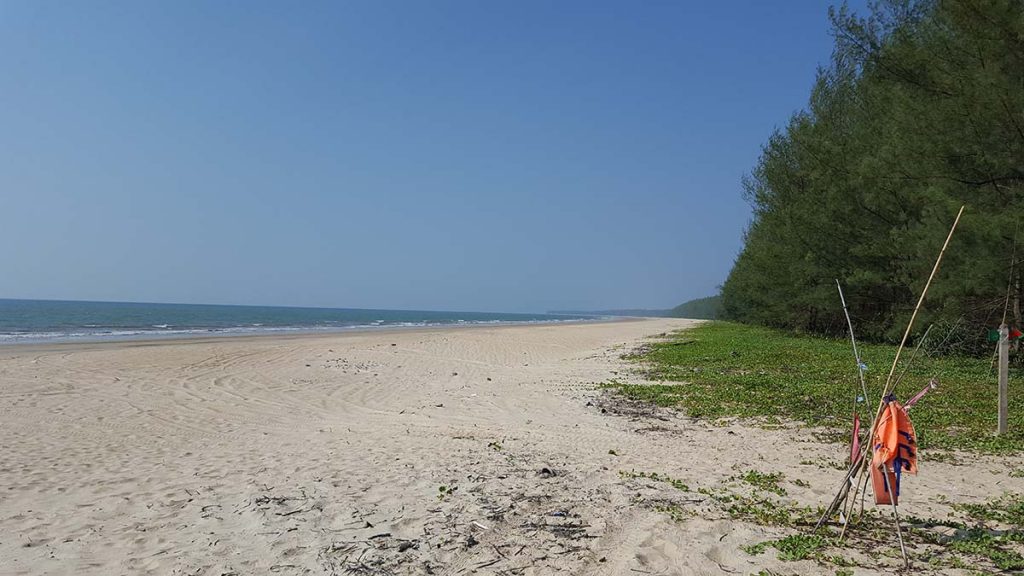 If the current offer of naturist spots in Thailand had not yet convinced you, these last two resorts must have certainly drawn you over the line. So what are you waiting for? Contact your travel agent and your boss and tell them that you HAVE to go to Thailand! Yes, next week.
Find the best nudist accommodation in the area on NUDE