Being in Mexico at the moment and being beer enthusiasts, it's tempting to make a Corona joke right now. But we won't. It wouldn't be funny. The coronavirus is spreading around the world at the speed of light and is destroying lives and businesses. A couple of days ago, the Thai naturist federation reported an
18% decrease in bookings
at naturist resorts in Thailand. One day later, a friend of ours who runs a
naturist campsite in France
, told us that their bookings are less than half of what they should be.
This also gets us thinking. We travel all the time and we have big plans for the spring and summer. Will it be smart to take so much public transport and visit so many different places? Wouldn't it be better to hide somewhere until the whole thing goes away?
IMPORTANT NOTICE: At the time of writing, the consequences of the coronavirus were not as clear as they are unfortunately today. Meanwhile, we DID stop traveling and we encourage everyone to do the same, in order to stop the spreading of the virus.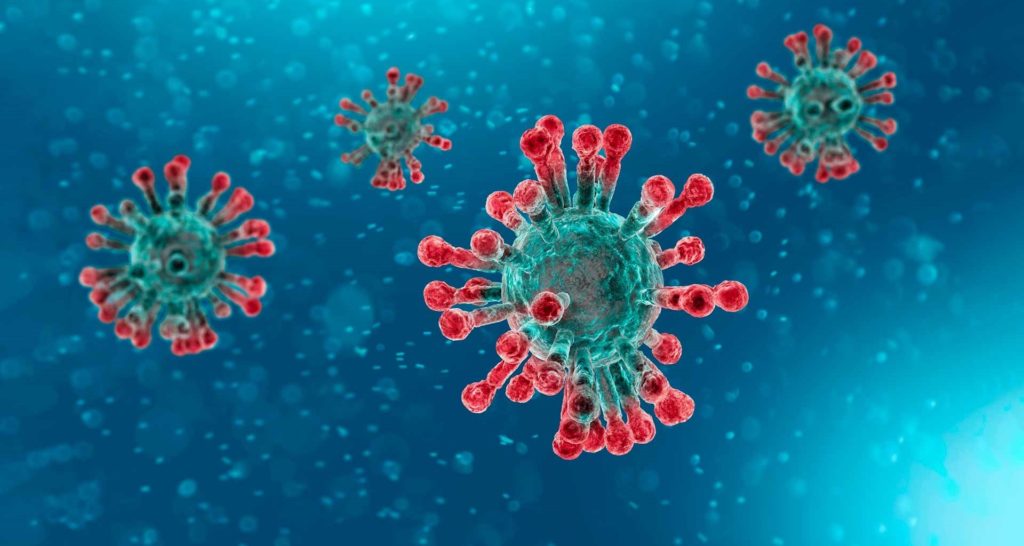 Corona epidemic vs corona scare
When we first thought about writing this blog post, not more than several days ago, the idea was to give you an overview of countries where you can have a nude vacation and where there aren't any incidents of corona yet. Today, except for some Caribbean islands, such nude travel destinations are pretty much non-existing. From Canada to Argentina and from Portugal to New Zealand. The coronavirus appears to be everywhere. We can't even recommend you to skinny dip in a hot spring in Iceland.
Governments are taking huge measures. Whole regions in China and northern
Italy
are put into quarantine, the production of medical masks is skyrocketing (at least some business is profiting from this) and schools around the world close their doors. Humanity has become a hostage of the coronavirus.
Do we really have to be that afraid? Or has this been inflated by the media to an extend where we barely dare to leave our houses, while the chances of catching the coronavirus are still relatively low? Is this big scare worth the damage it does?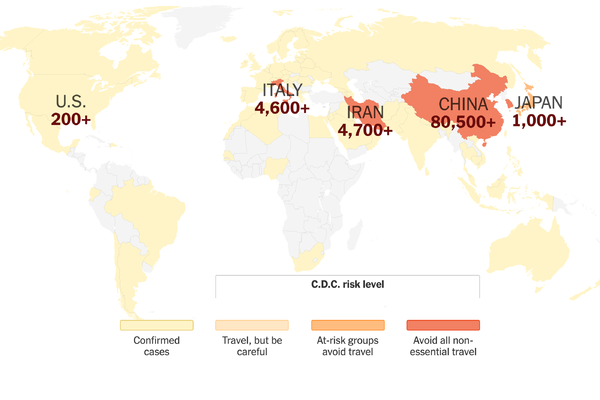 Are naturists more vulnerable to the coronavirus?
This is a question we actually received yesterday. As naturists, do we have to take extra precautions to avoid getting the coronavirus? Although not enough epidemiological information about the virus is available at the moment, it's generally understood that it spreads via respiratory droplets that people spread by sneezing, coughing, or exhaling. Very similar to how regular flu spreads. Most of the transmission of the virus happens directly from one human to another, but the virus can also survive for several hours on surfaces like clothes, tables or door handles.
From this information, we believe that we can say that it doesn't make any difference whether you're a naturist or not. It's not that naturists will cough more than others. And it's also not that the lack of clothes provides a significant lack of surface for the virus to hold on to. In this world where naturism is still often a taboo, the coronavirus doesn't discriminate against us.
How to protect yourself from catching the coronavirus and from spreading it
Personal hygiene and "cough etiquette" are key here. Some very small things can decrease your chances to catch the coronavirus or to spread it significantly.
✅ Wash your hands often and thoroughly, with soap or sanitizer. Especially after coughing or sneezing. It's not because your hands don't look dirty that they actually are clean.
✅When coughing or sneezing, cover your nose and mouth with paper tissue which you can throw away afterward. Or cough in the inside of your elbow instead of on your hands.
✅Avoid touching your mouth and nose if you can.
✅If you decide to wear a medical mask, make sure to check the guidelines about how to use it correctly.
✅If you feel sick, contact a doctor and avoid contact with others (including waiting rooms at the doctor's office or hospital!).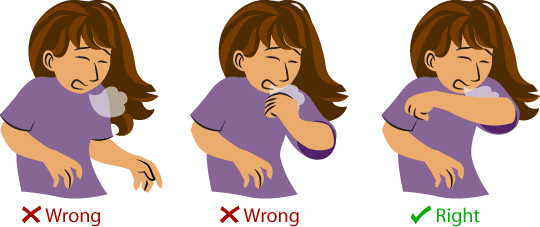 Should you cancel your nude vacation?
As mentioned in the introduction of this blog post, at the time of writing we do not plan to cancel any of our travels. But that is our personal choice. One thing to keep in mind is that the destination of your vacation barely matters (except for places where the virus is currently exploding such as Iran, China, and northern Italy). The coronavirus has meanwhile spread worldwide and the chances of catching it at the local grocery store are probably the same as at a nudist resort on the other side of the world.
The bigger risk is in the travel itself. Typical places where viruses spread fast are places where lots of people get together. Such as train stations and airports. In these places, it's well worth taking extra precautions such as not standing too close to others if you can avoid it.
The best places to get the latest information about your vacation destination is the travel advice of the government or by contacting the resort you're planning to visit. If anyone knows best about the current situation in a certain place, it's the people who live there.
Another important thing to think about is decent travel insurance. If you would get sick during your holiday, you want to make sure that you will be taken perfect care of. And if you would get sick before going on holiday, you'll have the option to cancel the whole trip without extra costs.
Check our
Resources Page
for travel insurance which we recommend.
Tips for naturist resorts to survive the corona epidemic
Because most naturist resorts very much rely on a certain season, sudden drops in bookings could be a disaster. Today, it's impossible to estimate when the coronavirus will be controlled. Some scientists say that, just like a regular flu epidemic, this won't last more than 2 to 3 months. Others say that, similar to the SARS outbreak in 2003, this might take almost a year.
One very important thing to do is to inform your visitors. Send updates about the current situation to those who have already booked and inform future visitors via social media. Do not act as if the coronavirus doesn't exist. It does, and everyone knows that.
Also important is taking extra measures inside the resort. You might want to cancel group activities that require people to be close to each other. Providing free soap, hand sanitizer and paper tissues is a must. Let future visitors know that you are taking these extra measures to ensure their safety!
Provide your visitors with an extra cancellation policy. The Thai Naturist Federation, for example, launched a
FREE COVID-19 Refund Package
with which you can cancel your naturist holiday in the country at any time, in case you would get sick or in case the outbreak would make it too dangerous to travel.
Eventually, the corona scare might do more damage to the travel industry than the virus itself. Making sure to provide naturist travelers with a safe place that they can visit with the least of worries is currently the way forward.
TIP: NaturistAds now gives a 50% discount for
naturist resorts that take action to make the resort Corona-Proof!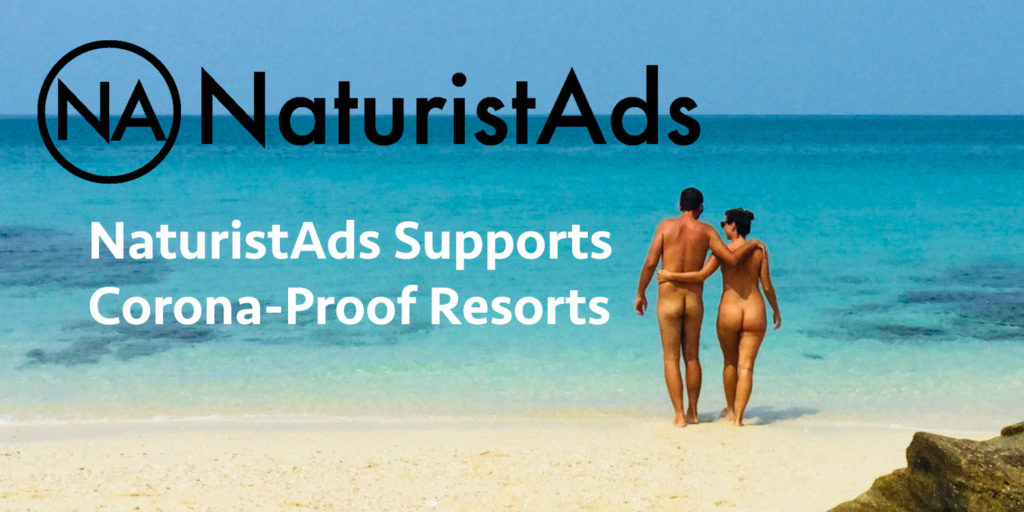 ---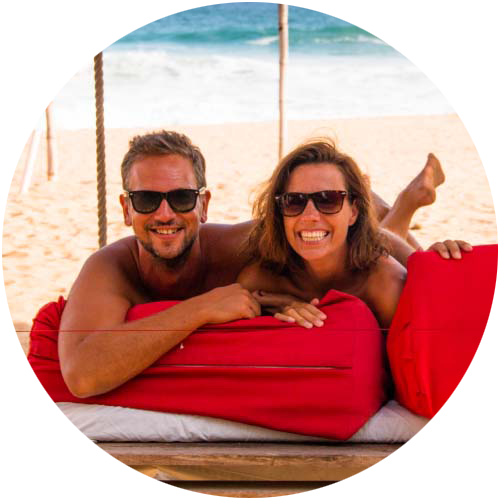 Support Naked Wanderings
Do you like what we do for naturism and naturists? Did we make you laugh or cry? Did we help you find the information you were looking for? Then definitely join our Patreon community!
---