Naturism in Corsica is very beach-oriented. The three large naturist resorts,
Bagheera
,
Riva Bella
, and La Chiappa, are right at the coast with direct access to a nude beach. This is not surprising, because Corsica profits from warm sea water and magnificently beautiful beaches.
Of course, the island is more than just water and sand. Those of you who can appreciate some splendid nature, high mountains, forests, waterfalls, and wildlife, can find their thing more in the centre of the island. If you want to combine this with the experience of not having to wear clothes, there's also an option for you, it's called U Furu.
How to get to U Furu
As Corsica is an island, there are two options to get there. Unless you own a boat, then there are three. The first option is by ferry. Ferries leave from France (Nice, Toulon, or Marseille), from Italy (Livorno, Savona, or Genoa), and from Sardinia (Santa Teresa di Gallura). Arrival ports on Corsica are Bastia and L'Île-Rousse in the north of the island, and Bonifacio, Porto Vecchio, and Ajaccio in the south.
When taking a ferry, there are two important things to consider: Time on the ferry and distance from the port to U Furu. The southern ports are much closer to U Furu than the ones in the north, but if you're coming from France or Genoa, your time on the ship will be significantly longer and the trip will be more expensive. Since we were travelling from France, we preferred taking the fast ferry from Nice to Bastia (6 hours) and then driving another 2.5 hours to U Furu, instead of a night ferry to the southern ports. But that's a personal choice.
The second option is to arrive by plane. Corsica has 4 international airports, the nearest one to U Furu is Figari which is about half an hour's drive away. The airports of Ajaccio and Bastia are both more than 2 hours away, and Calvi airport is at about 4 hours. It's impossible to get to U Furu by public transport, so you can either get a taxi from the airport or rent a car. Renting a car is very much recommended if you also want to explore the surroundings of the campsite.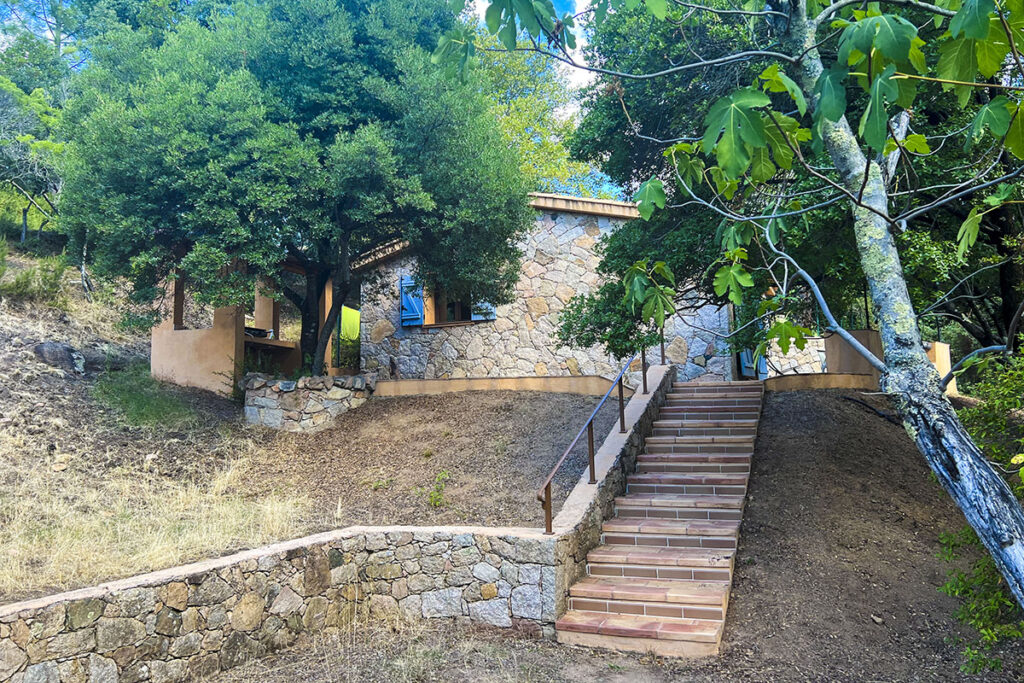 Where to stay at U Furu
Compared to the other naturist campsites on Corsica, U Furu is quite a small place with only 50 camping pitches and 12 rental bungalows. The camping part can roughly be divided into the "river side" and the "slope side". The river side is flat and grassy which makes it perfect for campers, caravans, and other large vehicles.
The slope side has a more foresty look and is on the slope of the hill. The pitches are surprisingly flat though and the views are much better than next to the river. The downside is that many of these pitches are not accessible by car, so can only be used for tent camping.
We camped when we were at U Furu, so we've only seen the rentals from the outside. They look quite cosy and are built in an authentic style with big stones. All the rentals have a large terrace and are surrounded by lots of green and trees.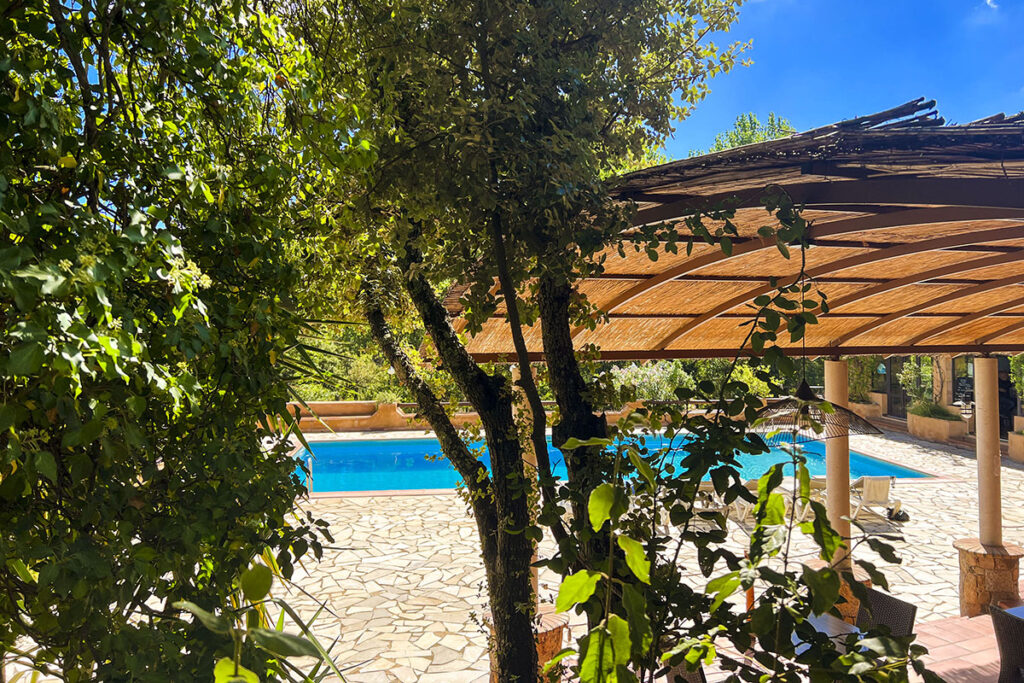 What to do at U Furu
When we first arrived at U Furu, it looked like a typical no-nonsense 3-star naturist campsite like you can find many others in France. Nice, clean, green, but nothing special. It didn't take long though before we were quite amazed by the pool and restaurant area. It really sticks out with all its flowers and really nice architecture. Something we didn't expect at this kind of naturist campsite.
And then we had not yet seen the best part: A spectacular mountain river flows straight through the domain. We can tell you, we've been to many naturist resorts that have natural water, but it was the first time that we saw something this beautiful that can completely be enjoyed in the nude. There's a trail next to the river where you can hike naked through amazing scenery. Along the way, you can stop in natural pools and waterfalls for a skinny dip.
This hiking trail and the river are by far the most important highlights of the campsite and we can very much recommend this place to everyone who enjoys a naked hike. We tried to capture the beauty in our photos and video, but it's nothing compared to a real-life experience. If it sounds like we are really excited, it's because we really are.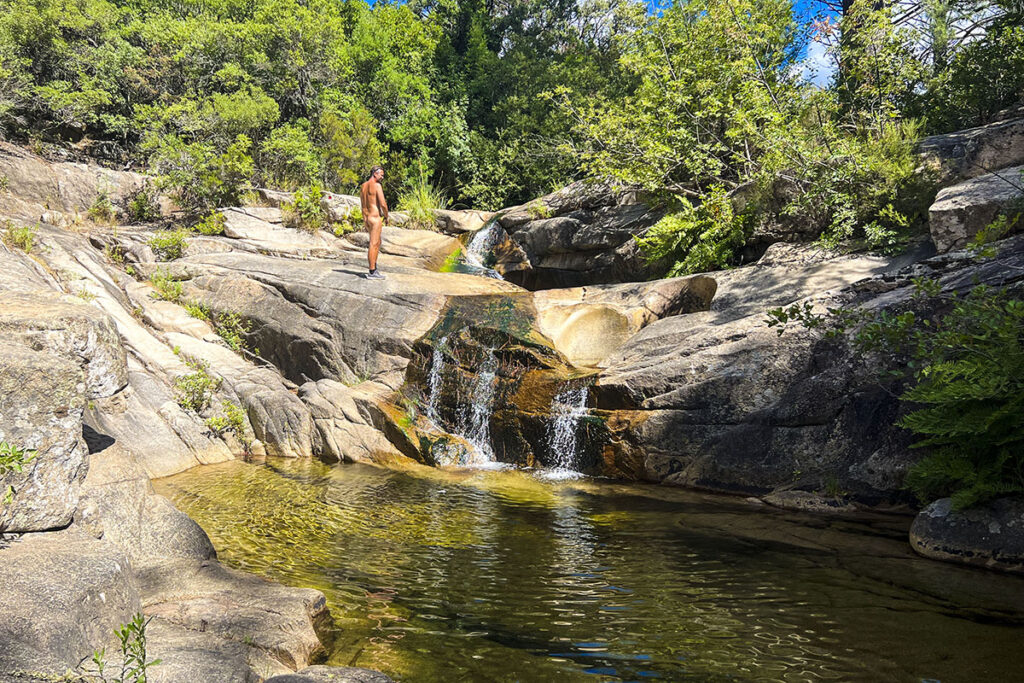 Around U Furu
More rivers and nature can be found in the near surroundings of the campsite, but we couldn't be bothered to visit those. Why would we hike through mountains and go look at waterfalls with clothes on, when we could do the exact same at the campsite without clothes? Instead, we decided to head towards the coast.
The nearby city of Porto Vecchio is great for shopping and groceries and has a picturesque town centre. The most popular city though, on probably the whole island, is Bonifacio. It's on every tourist's bucket list and the view of the city on top of a large cliff is likely to be the cover photo of every guide about Corsica. The downside of Bonifacio is that it's also ridiculously touristic. If you find yourself driving through the empty inland of Corsica and you start wondering where all the tourists are, well, they are all at Bonifacio. So go early if you want to see the best of it.
There are also a number of really beautiful nude beaches in the south of Corsica, we visited two of them: Plage de Villata and Plage de Carataggio. Plage de Villata used to be part of a large naturist campsite, but unfortunately, the campsite has turned textile. Half of the beach remained naturist though. It's a really nice beach, located in a bay with almost no waves and shallow water.
Plage de Carataggio, also called Tahiti beach, is one of the most beautiful nude beaches in Corsica, with super white sand and a sea in many different colours. When facing the sea, most naturists will be on your left and the textiles are mostly on the right. Although we felt like there was a very clothing-optional scene on the whole beach.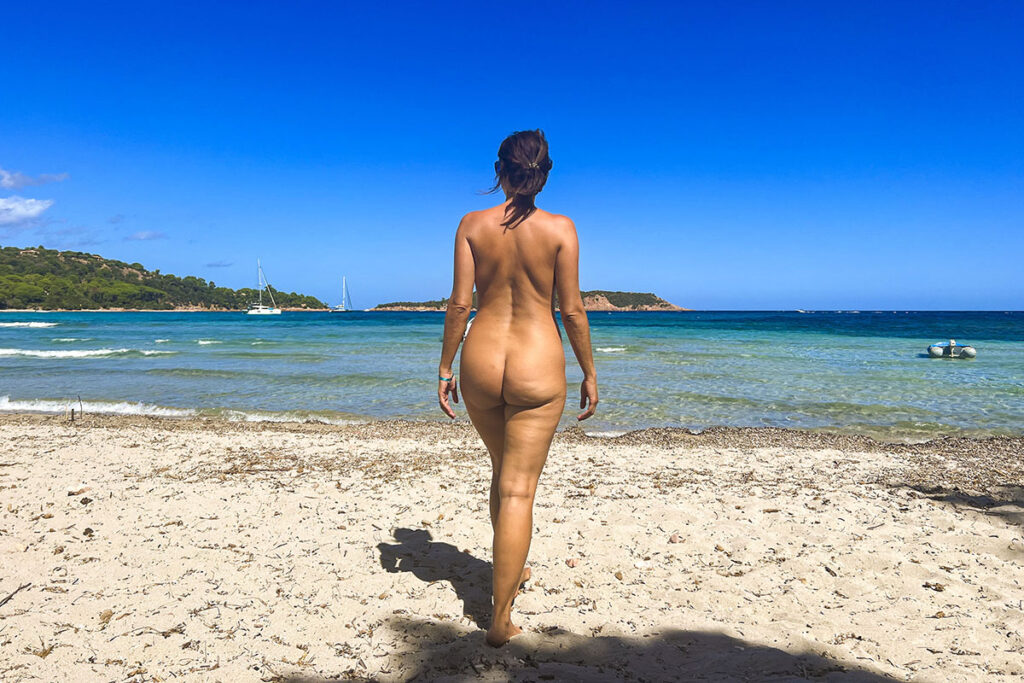 Staff & Guests of U Furu
There's not much that we can tell you about the staff, because we only met them very briefly. They are very kind people who gave us all the information we needed and a thorough explanation about the campsite and the hiking trail. They also made sure that our pain au chocolats were ready in the morning, which is something we can very much appreciate.
We noticed some familiar faces on the campsite, this seems to be because a lot of naturist campers do the "naturist tour", visiting all four naturist campsites on the island. The guests that come specifically for U Furu, are the more adventurous. Those who prefer to camp in the mountains rather than at the coast. Or those like us, who were looking for a couple of days away from the salt in the water and the air.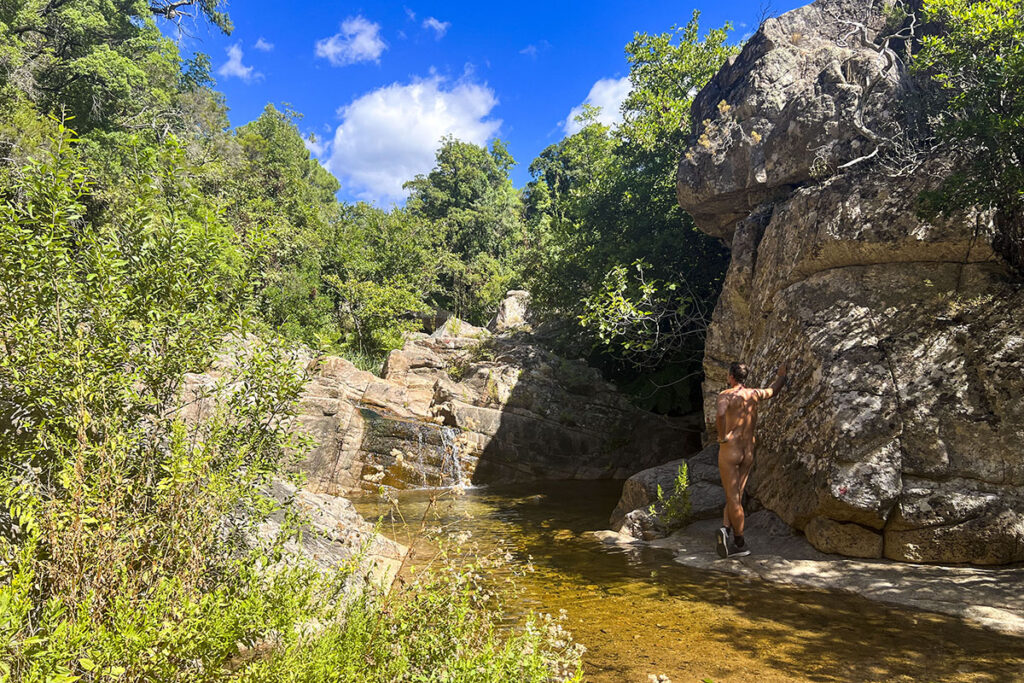 Book at U Furu
The best ways to book at U Furu are:
French and English are fluently spoken.
Summary
We had no idea what to expect at U Furu and we can't say that we were blown out of our clothes from amazement when we arrived. But we definitely were once we discovered the river. Such spectacular nature is rare at naturist resorts and for us, it's enough reason to go back one day.
---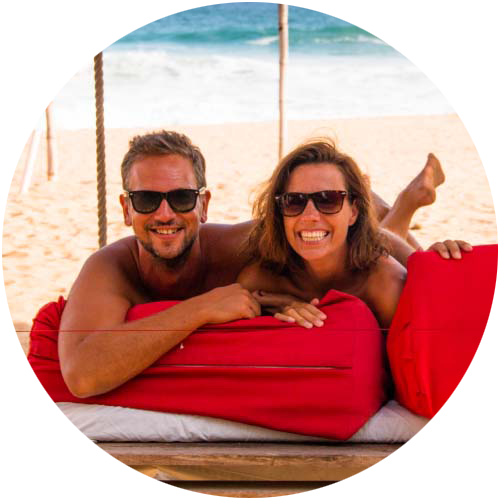 Support Naked Wanderings
Do you like what we do for naturism and naturists? Did we make you laugh or cry? Did we help you find the information you were looking for? Then definitely join our Patreon community!
---