Ever since the launch of the
NaturistBnB
website, which made the world news last month, we have been wondering whether this is such a good idea or not. Our major concern is of course that the nudist community is more fragile than the textile one and that a negative experience could have many more consequences for the guest. And let's be honest, how thoroughly are these places checked before they are added to the website (the same goes up for Airbnb by the way which also includes opportunities for nudists) and what can a guest with a bad experience do except for writing a negative review?
Nevertheless, as self-appointed ambassadors for nudist traveling, we felt like we did have to give this a try and a "home B&B" was pretty much our only solution if we wanted to enjoy a naked stay in San Diego. From one thing came another and on a sunny afternoon, we found ourselves in front of the house of Grace and Jeff, which they like to call the Boho Canyon Home.
How to get to Boho Canyon Home
The Boho Canyon Home is located in a very nice university neighborhood in central San Diego. At only a couple of minutes ride from the two major freeways 8 and 15 it's perfectly connected to other parts of southern California without it suffering from heavy traffic.
An important note here though: 55th street in San Diego exists of different parts that are not connected to each other. Yes, you've guessed it, we ended up in the wrong part initially. Do check the map first to know which 55th street you're actually looking for.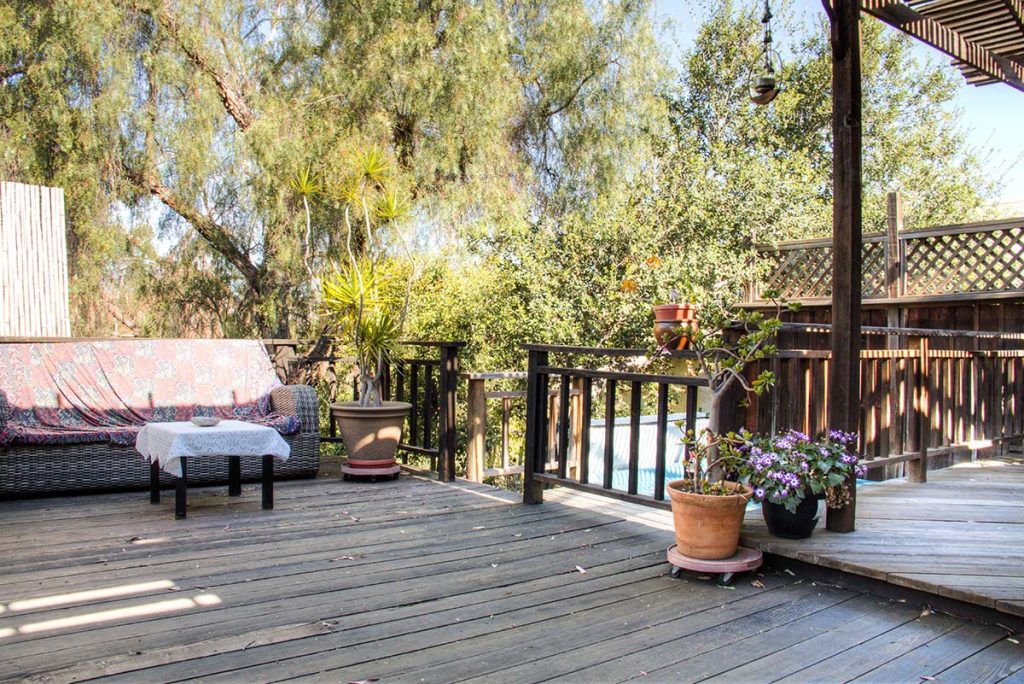 Where to stay at Boho Canyon Home
Maybe it's because we've been spending so much time in Asia lately, but ever since we've arrived in the USA we've been sleeping like babies in the most comfortable beds ever. What a difference… But the bed at Grace and Jeff's place certainly makes the top three of our whole trip, if not of our whole life. Man, that bed is comfy!
And you get much more than just your own room. When they have guests, Grace and Jeff live in a studio next door, so you basically have the whole house for yourself. Your own fully equipped kitchen, your own bathroom, and even a living room with TV. There's only one guest room in the house so you can always be sure to have the whole place for yourself.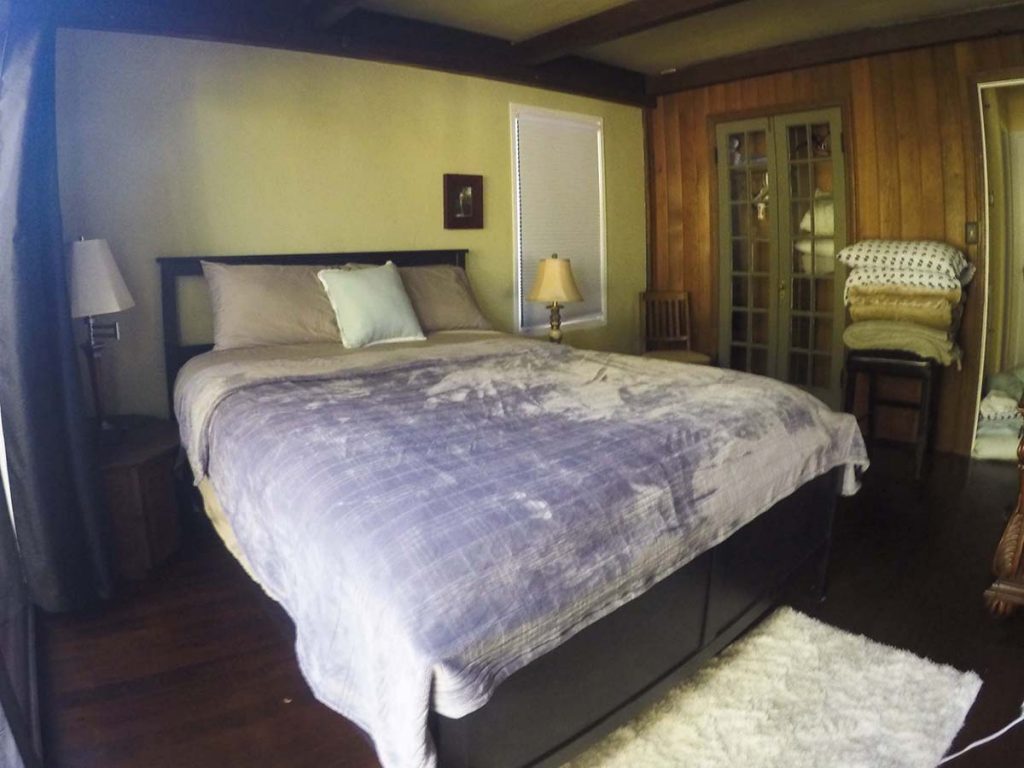 What to do at Boho Canyon Home
Since this is an Airbnb with only one room, you can't of course expect the same facilities as at a resort, but it does come pretty close. There's a very nice terrace which gets sunlight from early in the morning until late in the afternoon. Because the house is on the side of a small valley there are no neighbors behind the terrace so you can enjoy your naked time while watching nature instead of looking at a wall.
And then there's the hot tub, conveniently set up in a corner at the valley side of the terrace, you'll find yourself sipping from your morning coffee or evening wine in the hot water while watching over the valley. Not bad at all, considering that you're in central San Diego.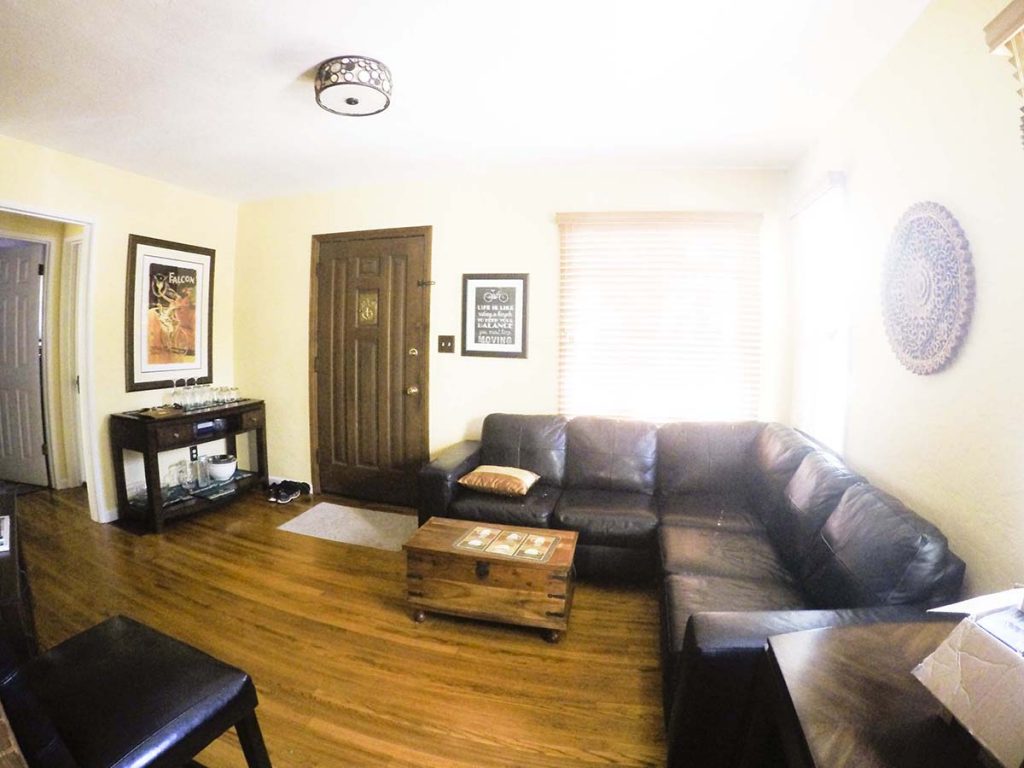 Around Boho Canyon Home
San Diego isn't Los Angeles or San Francisco, but yet we said several times to each other that this is the kind of place where we could actually live. Even though the city has a population of about 1.5 million, wherever you go it feels like you're in a small city. The hilly landscape probably has much to do with this.
If you're a foodie, you may particularly appreciate the place. It's said that the Mexican food over here is better than in Mexico so if you like tacos, nachos, burritos, quesadillas, and ceviche as much as we do, you're going to love this place. Other than that the city cuisine has quite some Asian and Middle Eastern influences as well, so you don't have to worry that your diet will consist of Mc Donalds only.
But the food was not the main reason why we came to San Diego (or maybe just a little). The city has the only official clothing-optional beach south of Los Angeles, called Black's Beach. We couldn't have picked a better moment to visit this beach, the sky was clear, temperatures went high and the beach was pretty full. A blue (although rather cold) sea on one side, high cliffs on the other, and in between a very nice sandy beach full of other nudies. You can try, but we doubt that you'll find any better place to digest those tacos, nachos,…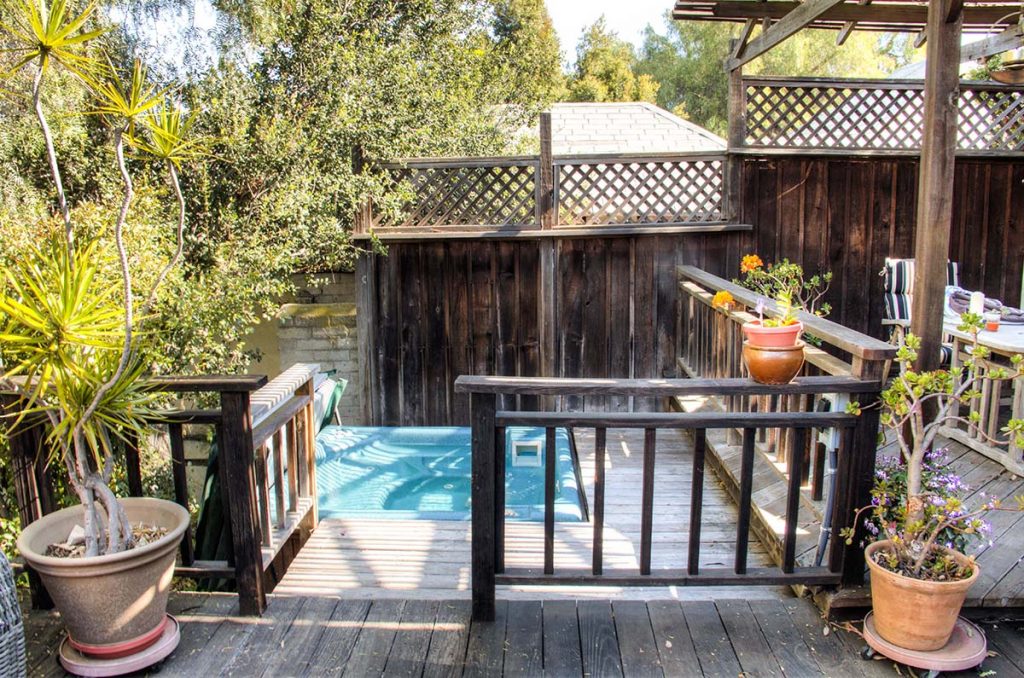 Staff of Boho Canyon Home
Wait a minute, we're not finished talking about the area yet! Other than the amazing Black's Beach, there are several other bits of nature around San Diego where it's actually possible to hike naked. Grace and Jeff are members of the Camping Bares (a nudist club who often organize nude hikes and camping trips) and can tell you all about the area. They can point out the best places for your naked walks and if you're as lucky as we were they might even take you to one of their favorite spots.
Other than great guides, Grace and Jeff are just great company in general. They are a very relaxed couple and from the moment we got to their place we felt like we were part of the family. Many hours were spent chatting about life in and out of the USA over a glass of Californian wine. They are the cousins or aunt and uncle you just haven't seen for a while.
Guests at Boho Canyon Home
There's little to say about other guests because…well… we were of course the only ones. But we can tell you something about future guests. If you like to visit San Diego if you like to spend a lot of time naked if you like a family atmosphere and if you want to get great local insights about the place, you're the future guest.
Summary
Based on this experience, we have to admit that our earlier concerns were unnecessary. We've felt completely comfortable at their place and being naked around their house felt just the same as at home. We hope that this is the reference for all naked B&Bs around the world!
Read more about Boho Canyon Home on
NUDE
More information and bookings:
via AirBnB
Naked Wanderings' Ultimate Guide for Nudism in California ebook

Are you looking for great nudist resorts and nude beaches in California?
Are you looking for the best tips for a nude vacation in California?
Then our ebook will be the perfect resource for you!

Learn More
Need help with planning your trip? Check out our Resources Page for an overview of the best companies we use during our travels
Disclaimer: We have been invited as guests of Boho Canyon Home, but of course all opinions are our own. We are super confident you will like this place as much as we did!
---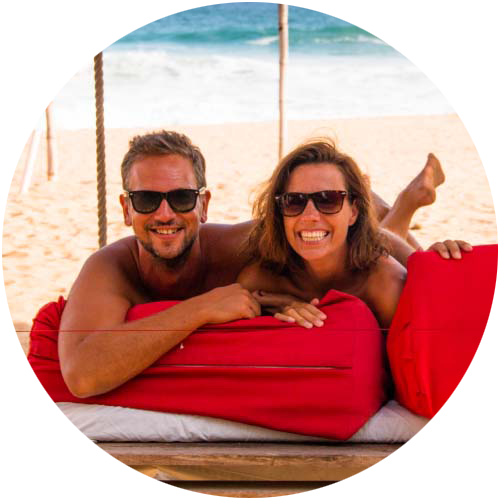 Support Naked Wanderings
Do you like what we do for naturism and naturists? Did we make you laugh or cry? Did we help you find the information you were looking for? Then definitely join our Patreon community!
---