As you may have read in the
very first post
of this blog, one of the main reasons why we started this project is to show the world that naturists are not some strange dark commune but that actually everyone could be one… Or could enjoy being one if they took the first step.
Our main example of "everyone" is of course ourselves, we write posts about naturism in general but also about our own experiences. But some of you might be thinking "Yes sure, those two are probably just the strange kids in the block…" (nah, we know you're not thinking that about us, but we're trying to write an introduction here). So we decided to let other naturists have a word as well.
So please sit back and get inspired!
Meanwhile, we already published several interviews with people from all over the world. You can find them in the
The Naturist Talks
section.
Today we're interviewing George, 66 from the USA.
Hello George, tell us something about yourself
I am retired from a career in higher education. Since retiring I have taken up photography and modeling for life drawing classes.
I'm married to a non-nudist wife. We live in California with our two cats and one dog.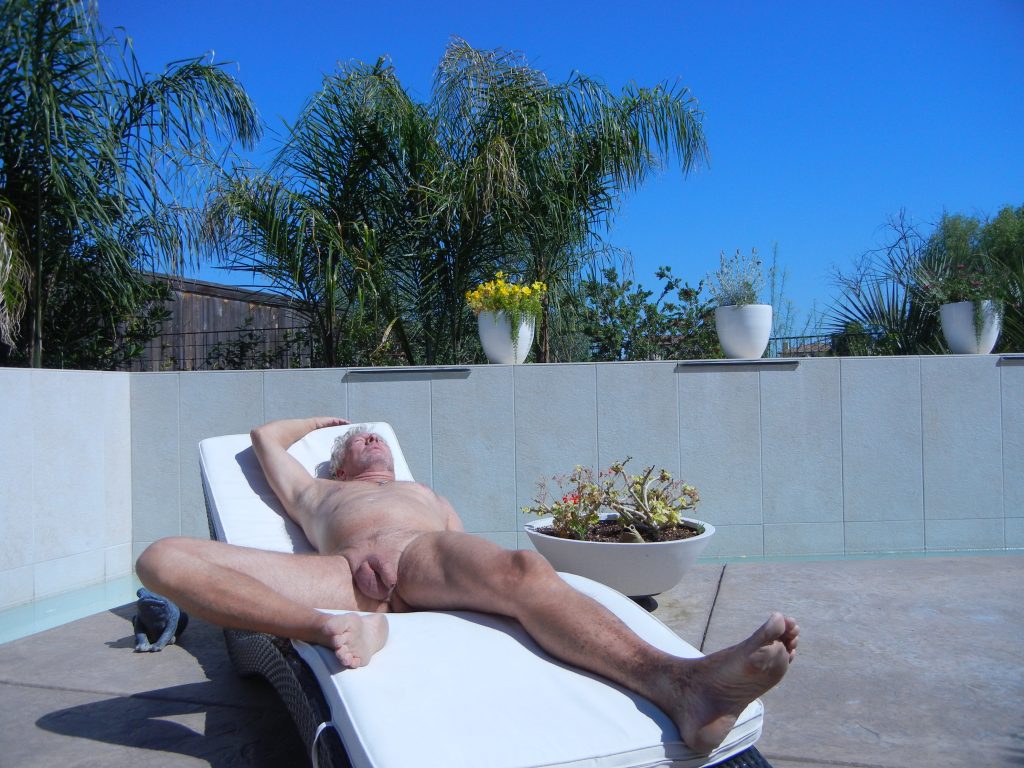 How and at what age did you become a naturist?
I was not raised in a
naturist family
but my father seldom wore more than boxer shorts at home. By the time I was 12 or 13 I too wore nothing more than boxers or briefs at home. My first experiences with naturism took place in college when some friends and I went to the local spot for skinny dipping.I took to being naked in nature like a duck to water. I also began going naked in my dorm at that time.
I enjoyed the freedom of expression being naked allowed and also enjoyed being around other naked people.
Is naturism allowed in your country and what's the public opinion?
I live in the US. There are, as far as I know, clothing-optional spas and resorts in all 50 states as well as unofficial clothing-optional beaches and hot springs. California, where I live, is more open to public nudity than most other places. San Francisco even allows public nudity in certain places and during certain events.
I have walked, marched or sunbathed nude in the city on many occasions. That said, I would still say that naturism is still not widely understood, or accepted by the general public.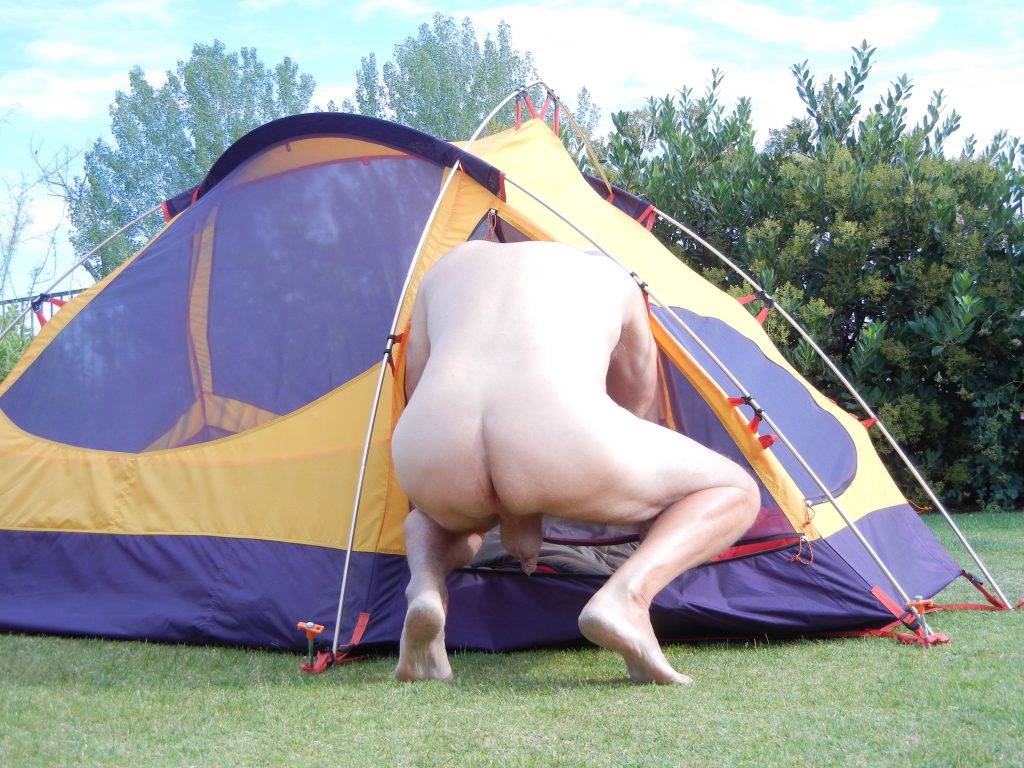 What do you think is the best and worst thing about naturism?
I like most the feeling of connection I experience when in the company of other naked people.
I like least the fact that naturism is still not widely accepted by the general populace, which means that it requires some effort to find places to go to be naked.
Do you find it easy to make naturist friends?
Yes, I find it extremely difficult to find naturist friends in the place that I live, Fresno California. It is a much more conservative area than San Francisco or Los Angeles.
What's the best tip you have for beginning naturists?
Just relax and enjoy the feeling of the sun, the wind and the rain caressing your naked flesh.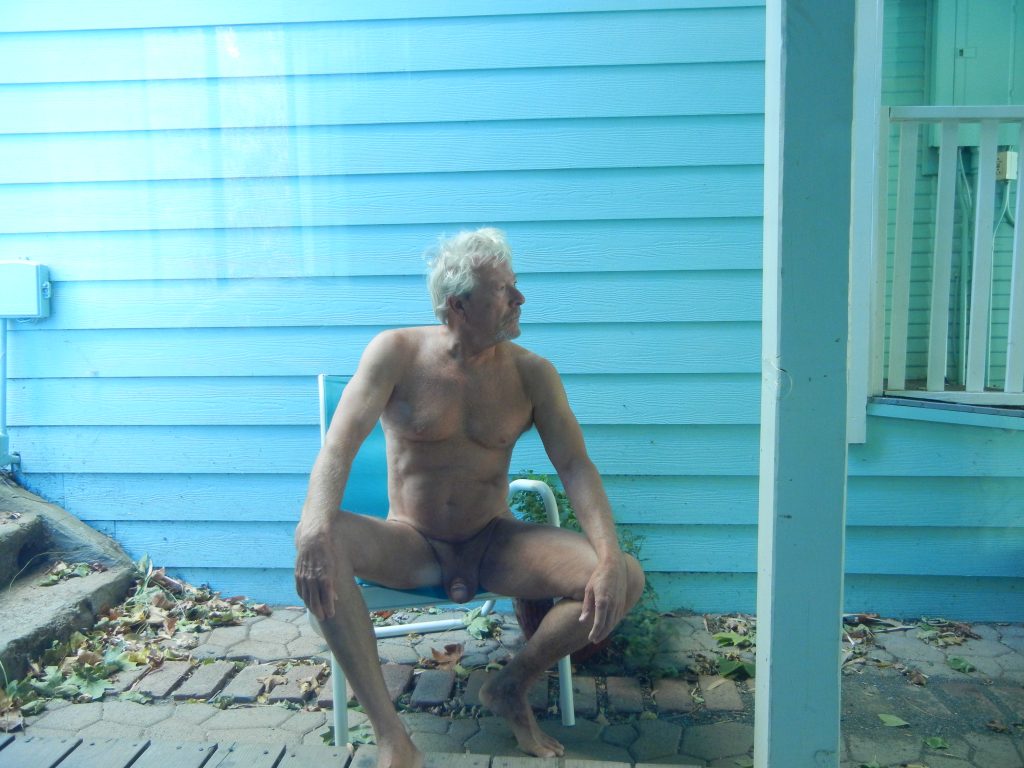 Anything else you'd like to share with our audience?
When I lived in New Mexico, my girlfriend and I used to go to a mountain lake to enjoy being nude in nature. The lake was about a 30 minute hike from where we had to park our car and a 2,5 hour drive from where we lived. At that time we were driving an open Jeep with no roof or side windows just a wind shield.
On one occasion we finished our swim and discovered that someone had come along and taken our clothes. We had to hike totally naked 30 minutes back to out Jeep and begin our drive back home.
About an hour into the trip we realized we did not have enough gas to make it home. We had no choice but to stop and refuel. Needless to say we got quite a few looks at the gas station as my girlfriend filled the tank at natural while I cleaned the windshield and put air in the tires butt and balls to the wind.
Thank you so much for your participation George!
SIDE NOTE: George would like to make new naturist friends. Feel free to get in touch with him via e-mail:
[email protected]
Do you also want to tell your story and experiences in naturism? Please get in touch via the CONTACT page! As long as we have people who like to contribute, we can keep The Naturist Talks running!
---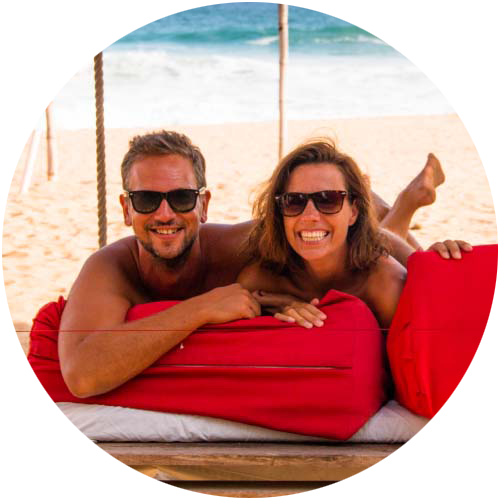 Support Naked Wanderings
Do you like what we do for naturism and naturists? Did we make you laugh or cry? Did we help you find the information you were looking for? Then definitely join our Patreon community!
---