Naturism is a wonderful lifestyle that started in Europe but is now expanding towards the whole world. Most of the time we share our own views on the different aspects of nudism but once in a while we like to pass the mic to hear about how someone else's experiences.
Our guests for today are Blake and Elizabeth, a couple we met while we were traveling through California.
Hello Blake and Elizabeth, tell us something about yourself
We are Elizabeth and Blake. We are proud nudists who live at
Olive Dell Ranch
, a nudist resort in southern California. Elizabeth is an artist, and I travel the county building adventure courses, zip lines, and rock climbing walls. Where as I am very open about my life as a nudist (Blake), Elizabeth's family is completely unaware that she likes to run around with her pants off.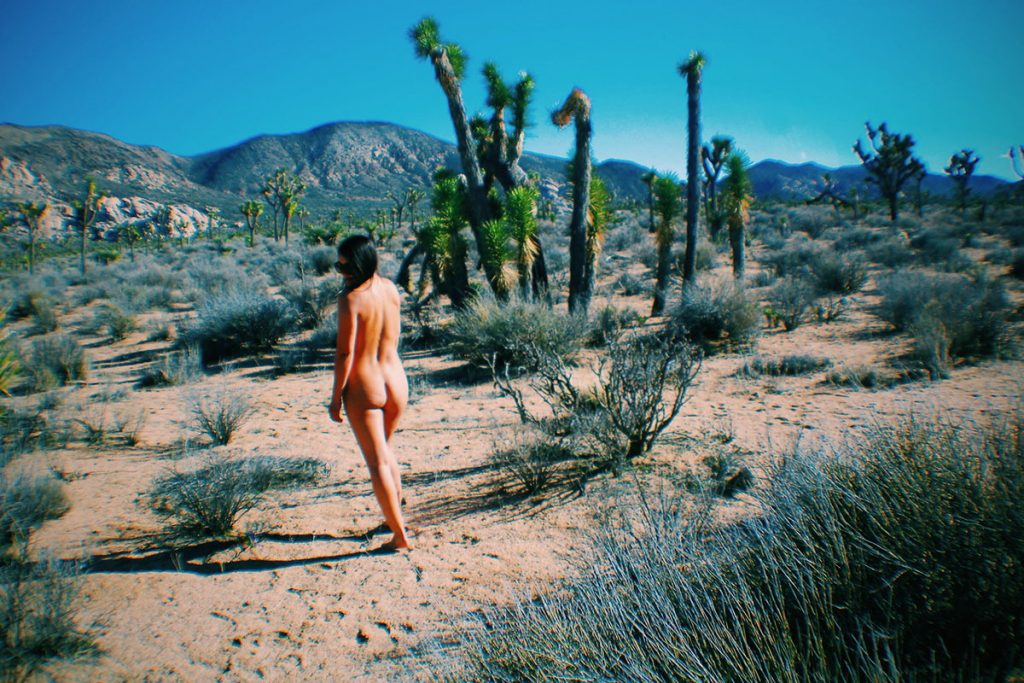 How and at what age did you become a naturist?
We prefer the word "nudist" haha just kidding. Liz was 25 when her roommate introduced her to social nudism at
deep creek hot springs
. She was very nervous because she didn't want her picture taken, yet now we run a
full nudist blog
. I have always loved being naked, and thought I was a weirdo whenever I wanted to take my clothes off until I was living in San Diego and visited Blacks Beach when I was around 20 years old.
Is naturism allowed in your country and what's the public opinion?
America, land of the free and home of the offended haha. We are lucky that we have plenty of nudist locations in our country, and most of the people who we share with where we live are actually quite interested in visiting. We haven't really met anyone who was really anti naked, but I'm sure if we did, that conversation would be really short.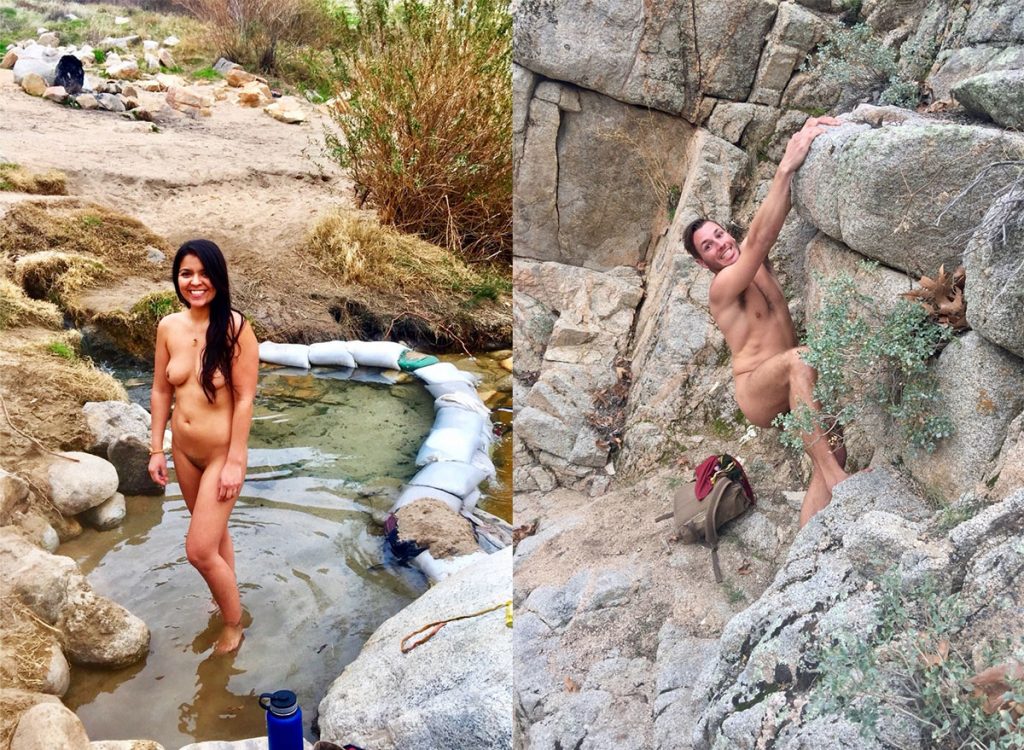 What do you think is the best and worst thing about naturism?
The best thing is no tan lines says Elizabeth, and the freedom to sunbathe in your most natural state. The worst thing is no pockets!!! Although you don't really "need" anything when your in the nude, it would be nice to have somewhere to throw that lose change after buying a meal.
Do you find it easy to make naturist friends?
We definitely have an advantage because of where we live, and when Liz was first introduced she was invited to a younger nudist group Vita Nuda West, that has stayed together.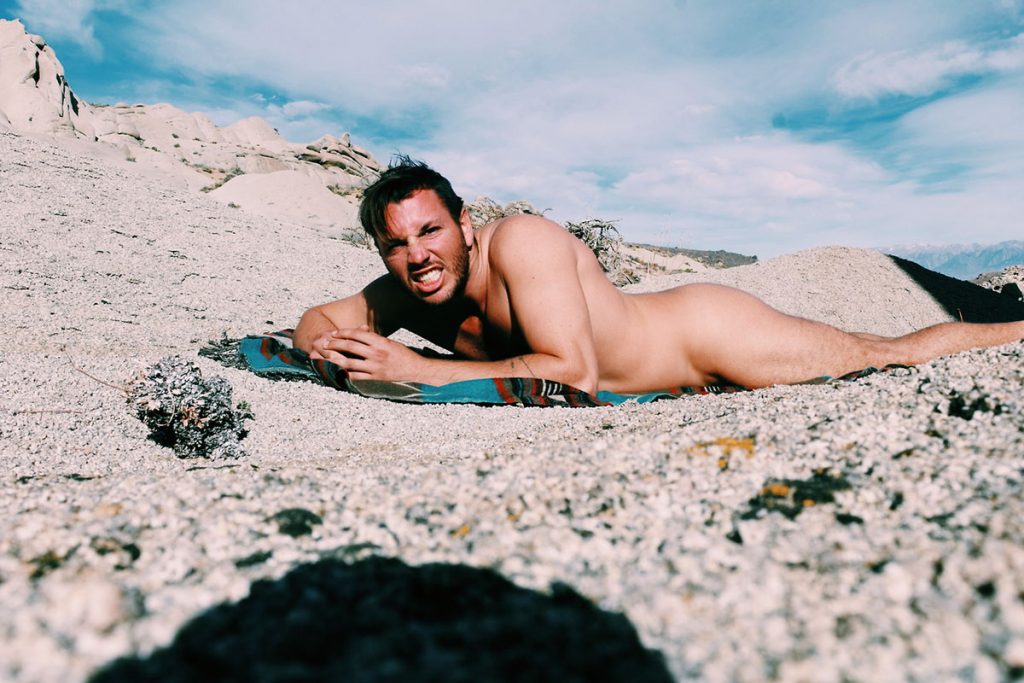 What's the best tip you have for beginning naturists?
Don't think too much about it, BE RESPECTFUL to every one, and treat it like any other social interaction.
Anything else you'd like to share with our audience?
Keep an open mind towards any experience offered to you, you never know who you're going to meet. Who knows you might even meet your life partner like we did.
Thank you so much for your participation Blake and Elizabeth!
Do you also want to tell your story and experiences in naturism? Please get in touch via the CONTACT page! As long as we have people who like to contribute, we can keep The Naturist Talks running!
Naked Wanderings' Ultimate Guide for Nudism in California ebook

Are you looking for great nudist resorts and nude beaches in California?
Are you looking for the best tips for a nude vacation in California?
Then our ebook will be the perfect resource for you!

Learn More
Need help with planning your trip? Check out our Resources Page for an overview of the best companies we use during our travels
---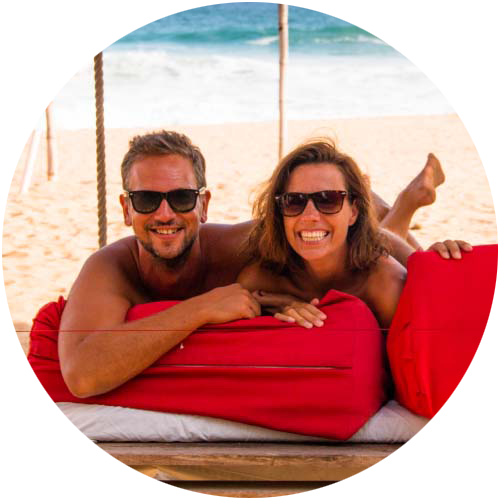 Support Naked Wanderings
Do you like what we do for naturism and naturists? Did we make you laugh or cry? Did we help you find the information you were looking for? Then definitely join our Patreon community!
---