One of the main reasons why we started this project is to show the world that naturists are not some strange dark commune but that actually everyone could be one… Or could enjoy being one if they took the first step.
Our main example of "everyone" is of course ourselves, we write posts about naturism in general but also about our own experiences. But some of you might be thinking "Yes sure, those two are probably just the strange kids in the block…" (nah, we know you're not thinking that about us, but we're trying to write an introduction here). So we decided to let other naturists have a word as well.
So please sit back and get inspired!
Meanwhile we already published interviews with people from all over the world. You can find them in the
The Naturist Talks
section.
Our guests for today are Nate and Joe from Canada.
Hello Nate and Joe, tell us something about yourself
We live in a small town in Saskatchewan, in the middle of the Canadian prairie. We're pretty new to nudism, but we've both found that we like it a lot! We have pretty extreme weather, with a long, cold winter and a short, hot summer, so we try to be nude as much as we can when the temperature allows it.
How and at what age did you become a naturist?
We first visited a
nude beach
last year, both of us in our thirties. We'd both been curious about nudism for a while, but hadn't had the courage or opportunity to experience it before we decided to go together. There's a local beach that has an "unofficial" clothing-optional section, and we decided to give it a try. We went with a friend and her young daughter, and our 9-year-old girl. It was everyone's first time, and everyone loved it.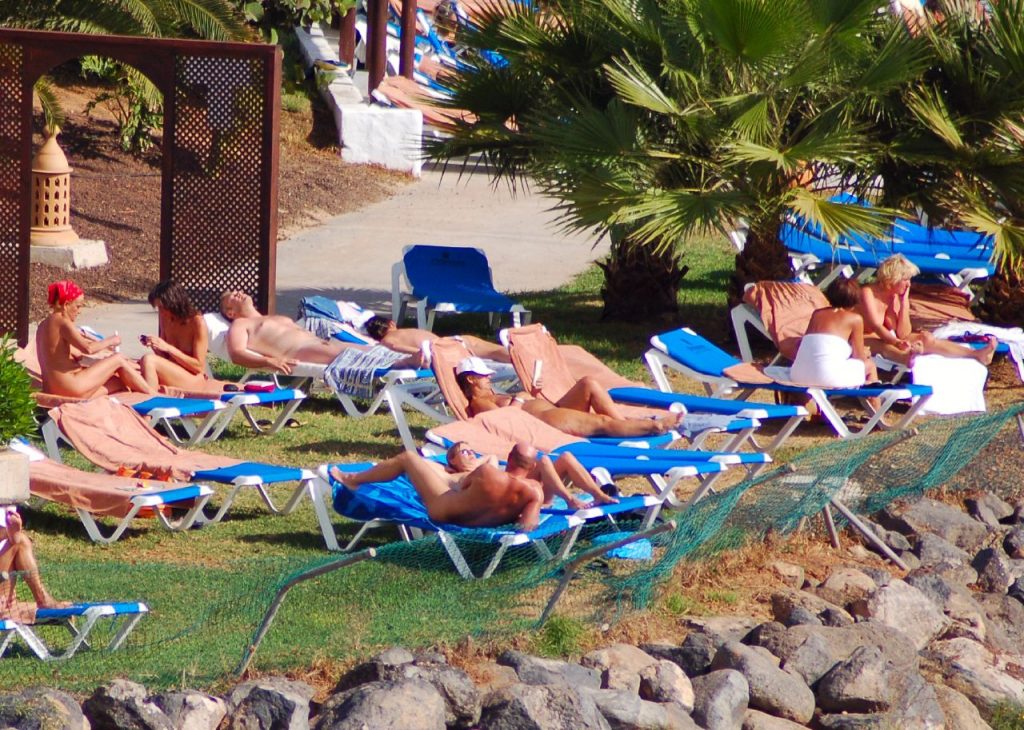 Is naturism allowed in your country and what's the public opinion?
There are a few sanctioned nude beaches, but not many considering how large the country is. There are a few nudist resorts as well, though many are very private clubs with strict requirements for new members. We hope to visit one or more "local" resorts later this year, though that could be as far as 3,000 km away.
Most people still seem to feel that nudism/naturism is strange. The cultural taboo against social nudity is still very strong, which is maybe a little strange considering how socially and culturally liberal many Canadians are.
What do you think is the best and worst thing about naturism?
It's incredibly freeing and liberating! It's wonderful to go swimming without having to wear wet, soggy swimwear. And nobody cares what you look like, no matter how you might feel about your own body. It just doesn't matter.
There's not really a "worst"… except maybe the risk of sunburns! Good sunscreen is a must, especially for us pale northerners!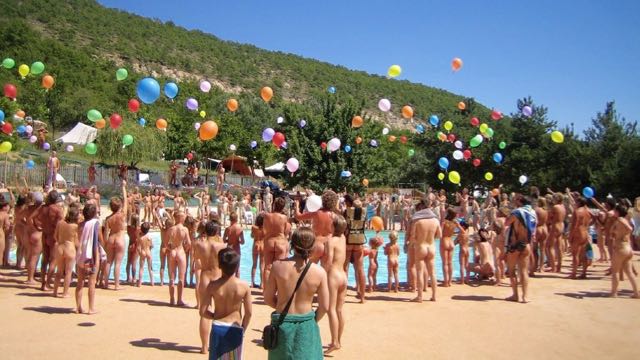 Do you find it easy to make naturist friends?
At the beginning, not so much. We were lucky enough to have a couple of friends who were willing to try it out with us, so we didn't have to "jump in" all by ourselves. But as we've become more comfortable, it's getting easier and easier to strike up a conversation and get to know people. Everyone we've met so far has been friendly and welcoming.
What's the best tip you have for beginning naturists?
Be yourself, and be comfortable with who you are. Take it slow if you want to, but you'll soon realise that people just don't care about all those hangups you have about your own body. Nobody worries about what you look like, and you'll soon find that you don't care what anyone else thinks either.
Anything else you'd like to share with our audience?
Our first "real" nudist experience beside our local beach was when we visited a
clothing-optional resort in Palm Springs
a few weeks ago. We were a little nervous at first, after the long, cold Canadian winter. But we jumped right in, and everyone made us feel very welcome. It only took a few minutes before it felt completely natural. It was an experience we'll definitely repeat!
Thank you so much for your participation Nate and Joe!
Do you also want to tell your story and experiences in naturism? Please get in touch via the CONTACT page! As long as we have people who like to contribute, we can keep The Naturist Talks running!
Picture credit: Some of the photos in this post are coming from Google and Twitter. If you find one of yourself and you don't want it to be on our blog, let us know and we'll remove it.
---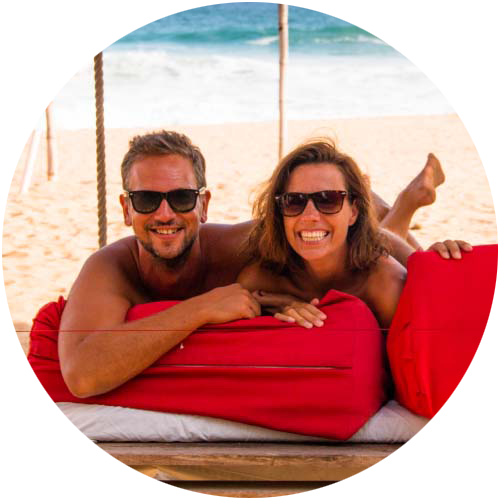 Support Naked Wanderings
Do you like what we do for naturism and naturists? Did we make you laugh or cry? Did we help you find the information you were looking for? Then definitely join our Patreon community!
---