Naturism is a wonderful lifestyle that we try to enjoy as much as possible. In as many places as possible. Most of the time we share our own views on the different aspects of nudism but once in a while, we like to pass the mic to hear about how someone else's experiences. Via this Naturist Talks interview series, we listen to naturists from all over the world. They share their experiences, tips and stories about naturism and thanks to them we keep learning about the different aspects of life in the nude.
Today we're listening to Jay, a nudist from the USA.
Hello Jay, please tell us something about yourself
I'm just a plain old blue collar worker, living in Pennsylvania. I am single nudist and I am naked when and wherever possible.
How and at what age did you become a naturist?
When I was 12 years old my friends and I had this secret swimming hole in the woods. It was a stream that we kind of dammed up a little so it would fill up more. We went there a lot. One day we went and I had on some new clothes that I got because school was getting ready to start. I did not want to get them dirty or wet. So I decided to just skinny dip. My friends were kind of shocked at first and then started laughing and soon after we were all skinny dipping. From that point on we always stripped down to swim. I knew then that I would be naked as much as possible because it felt so natural and comfortable.
Is naturism allowed in your country and what's the public opinion?
Yes, there are resorts near me and I go as often as possible. Unfortunately being nude in public is against the law. I have taken chances and found secluded trails and woods to go hiking naked. I also am always naked at home. I don't try to show my neighbors, yet at the same time I don't try to hide it either. I even put a sign on my front door that says "caution: nudist inside".
What do you think is the best and worst thing about naturism?
The best thing is definitely the freedom and comfort of being naked. To me it's a spiritual thing. It feels natural.
The worst thing is that so many people find it offensive or vulgar instead of seeing it as the way we were created.
Do you find it easy to make naturist friends?
I have made some friends at the resorts and also a few at work. Unfortunately, not a lot of people are open about it as I am. I don't advertise it but I definitely don't hide it either. My close friends know and when they stop by they know I will be nude.
What's the best tip you have for beginning naturists?
Honestly, just do it. Don't hold back. In minutes you won't even remember that you are naked or the people around you.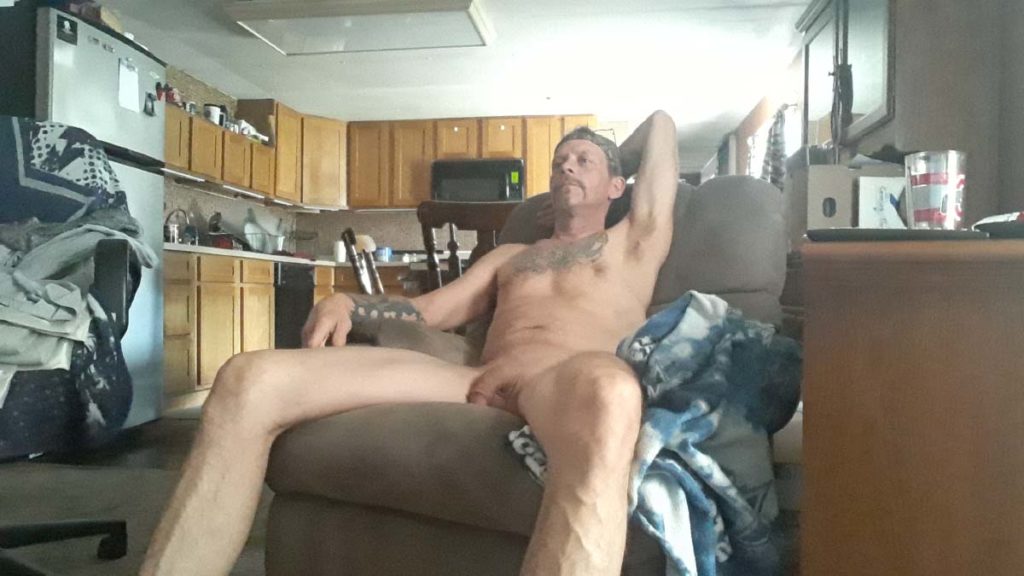 Anything else you'd like to share with our audience?
I have a great female friend that always stopped by and we did a lot of things together. Concerts, flea markets, parks. She was always ok with my nudity. She just felt that because we are such good friends, that she would be uncomfortable and embarrassed about me seeing her. One night she called and ask me if I wanted to go to a club. I told her I was just going to chill and watch a movie. She said that sounds nice and asked to join.
She brought a bottle of wine and we were talking in the kitchen and she said "man, I wish I was as outgoing as you about nudity" and told me she loved being naked at home. I told her that it is natural to be naked and also said that it is harder to be naked around someone you know. So I told her to go in the bathroom and get naked and stare at herself and keep "saying this is me and this is the way I was created". After a few glasses of wine she said "I am ready and you better not laugh". She came out very shy and embarrassed at first. We kept talking and made some popcorn and started watching the movie. About two minutes into the movie she said "you know this is nice and very relaxing and I even forgot about us being nude". From then on we did everything we could naked together.
Thank you so much for sharing your story, Jay!
Do you also want to tell your story and experiences in naturism? Please get in touch via the CONTACT page! As long as we have people who like to contribute, we can keep The Naturist Talks running!
---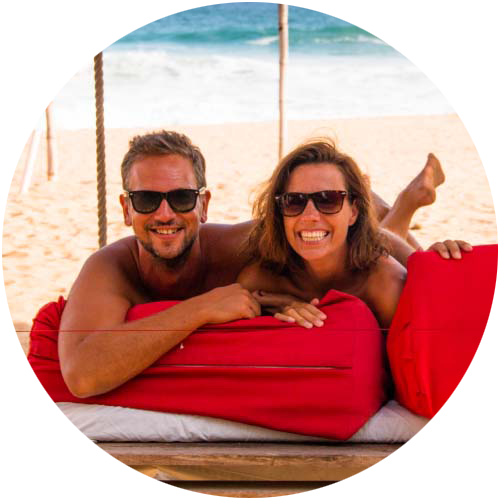 Support Naked Wanderings
Do you like what we do for naturism and naturists? Did we make you laugh or cry? Did we help you find the information you were looking for? Then definitely join our Patreon community!
---