Our road trip through southwest France was coming to an end, yet there was one more place that we definitely wanted to have on our itinerary. Les Aillos is not the most known naturist campsite in France, but when we met previous visitors they were always full of praise of the resort. Now that we happened to be in the Toulouse region, we just had to get over there to see why Les Aillos manages to charm every single one of their previous guests.
Video Tour
How to get to Les Aillos
Les Aillos is located just 30 kilometers east of Toulouse, so no matter from which direction you're arriving, this city should be your main point of focus. From Toulouse, you take the A68 towards Gragnague where you switch to the A680 and then up the N126. Get off at Vendine and take the D11 towards Caraman. Just before you arrive at Caraman you will see signs leading you to the campsite.
If you're coming from the south of France, you will be following the A61 to Toulouse and then it's better to get off in Villefranche-de-Lauragais, just before you arrive in the city. From there you can take the D25 to Caraman, just after you pass by Caraman you'll get on the road to Les Aillos.
If you don't like long drives, we definitely recommend taking public transport instead. Toulouse is on the high-speed train network and has an international airport. From there, you can easily cover the last part with a rental car.
During our road trip through France, we used the website
Orbit Car Hire
for our car rentals in France and can highly recommend them!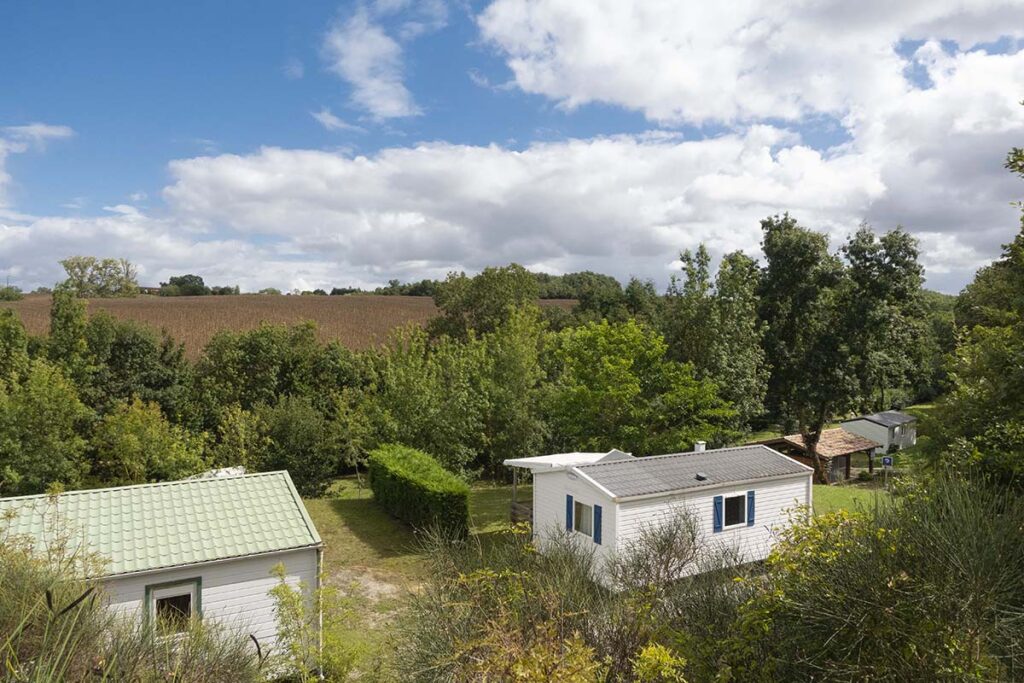 Where to stay at Les Aillos
Les Aillos is a 4-star campsite, which normally means that you have quite a lot of accommodation options. And yes, that's definitely the case here as well. Most of the rental accommodations are in the form of different types of mobile homes, then there is also the Ecolodge glamping tent and the roulotte, which looks like a cute circus camper.
We stayed in the "Key West", technically a mobile home but a lot fancier than a traditional one. We don't always like staying in mobile homes because they can feel so cramped with all those tiny spaces. As if the building package came with too many walls that absolutely need to be placed somewhere. That's the great thing about the Key West. It has all the facilities of a standard mobile home, but it's all in one place. Except for the bathroom, obviously. If one of you is an early waker, you can close a big curtain that will separate the bedroom from the living room.
Of course, Les Aillos is a campsite and there are lots of camping pitches. Some are on a large field near the central area, others are further away into the woods and provide more shade and privacy. Also nice is that the camping pitches are spread around the domain in small parts, so it never feels crowded. It didn't matter much to us, as we were living like a king and queen in our Key West. But if we had been camping, we would have very much appreciated that.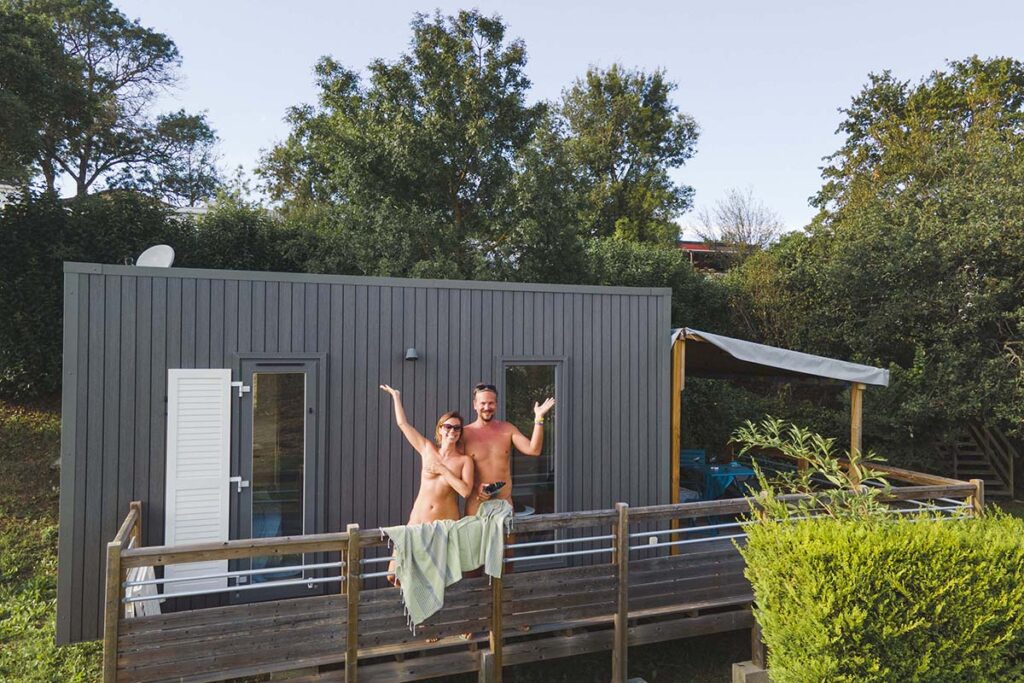 What to do at Les Aillos
If there is one thing that we regret about our stay at Les Aillos, it's our timing. We arrived during the first days of autumn, a tricky period when it comes to the weather. And we were not very lucky. In fact, when it didn't rain during the day, it was still quite agreeable being naked outside. But it did rain quite a lot.
This wasn't the main reason though why next time we will visit earlier in the year. If you look at our video (see below), you'll notice that Les Aillos is located in a valley with a lot of surrounding farmland. When we were there, the farmland was just brown soil. If we had come not more than a month earlier, we would have been seeing endless corn and sunflower fields. In other words, our drone shots would have looked much nicer!
But let's talk about the facilities. In the central area, you will find a large pool and a smaller one for the children. The big lawn between the pool and the restaurant and bar is great for sunbathing or just hanging around with the other guests. If you like some exercise during your stay, there are open-air workout machines and a full-size tennis court. Less exercise but equally fun is the petanque court.
At the very end of the domain is a large forest, with trails where you can have nice hikes in nature or just escape from the hot afternoon sun. There are several viewing points from where you can look over the typical hilly landscape and the farmlands.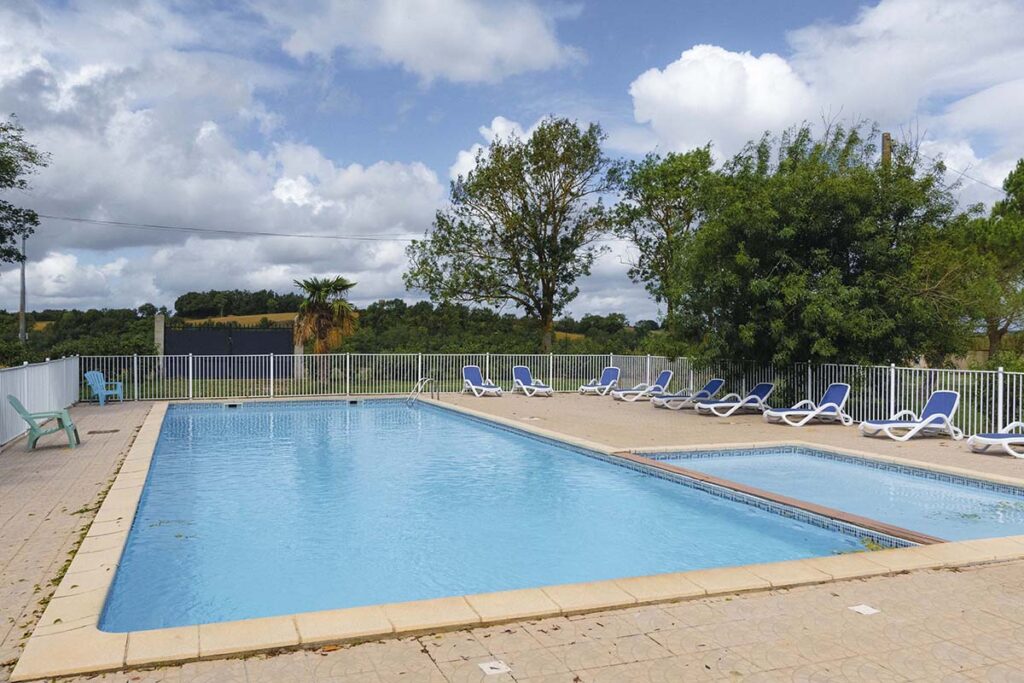 Around Les Aillos
One of the main highlights around Les Aillos is, of course, Toulouse. The pink city. You can easily see the difference between the Roman historical center and the suburbs that have been built about two centuries ago. On warm days, we very much recommend finding a shady spot next to the river that runs straight through the center and watching life go by. If you bring a beer or some wine, you'll probably enjoy it even more.
More historical wonders can be found in Carcassonne, the largest walled city in Europe. A tour around the city will leave you stunned for hours after. But keep in mind, just like many other touristic towns in Europe (yes, we're talking about you, Dubrovnik), Carcassonne can get very busy during the summer months.
If Carcassonne and Toulouse get too hot or too busy, a much better idea is to escape into nature. Near Les Aillos, you can visit the large lake of Lauragais or have a boat trip on the Canal du Midi. Or there is the Haut-Languedoc National Park, where you can go hiking or cycling or climb La Montagne Noire, the black mountain.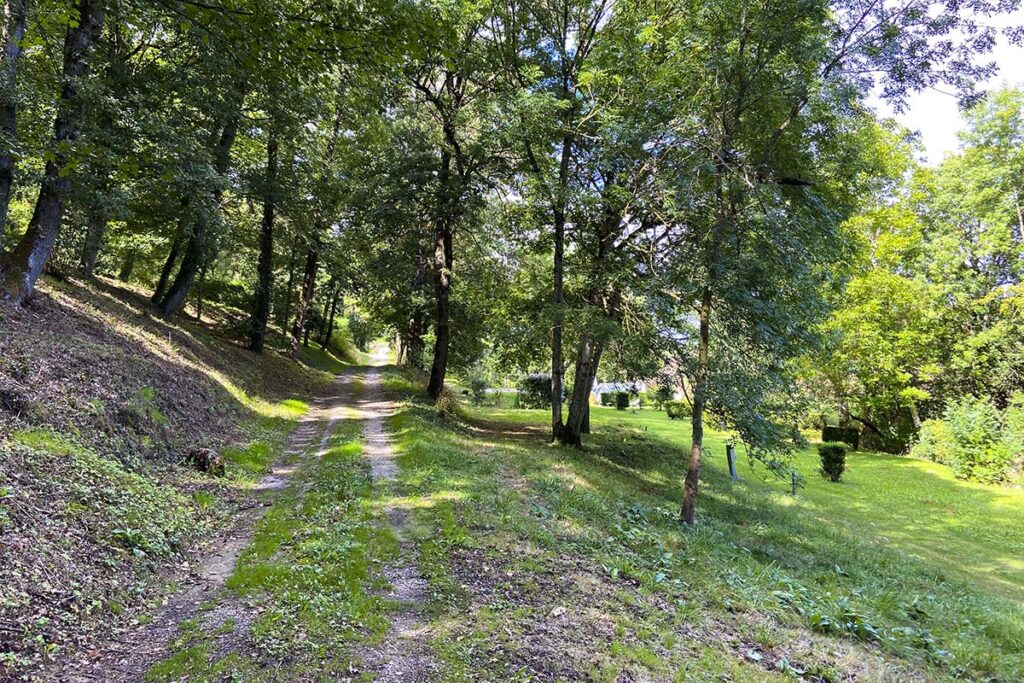 Staff of Les Aillos
We've met a lot of naturist resort owners during the more than four years of our continuous travels. Now and then, we meet some with whom we have an immediate click. That's exactly what happened with Betty and Xavier. They have a heart for naturism, and they know very well how to run a successful business. They just know what the naturist wants and deliver it on a silver plate, so to speak.
A maybe even more important reason why we liked them so much is that they always seemed so happy. Even when many of the guests started leaving in search of a campsite with better weather. Even when we were the only guests in the bar and asked for yet another drink, they happily joined us and we kept talking for hours.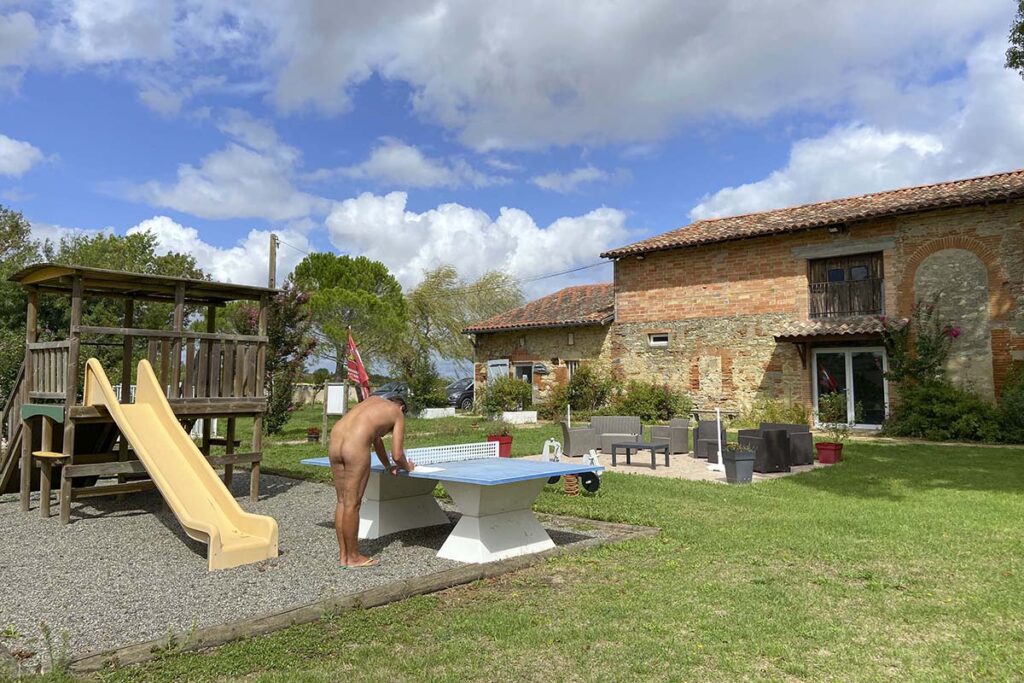 Guests at Les Aillos
As mentioned in the paragraph above, many of the guests left on the day of our arrival because the weather forecast looked all but promising. So the information that follows is second-hand (but from the owners, so we definitely believe that it's valid). Many of the guests are French, from around the country, and often also from nearby Toulouse who wants to escape the summer heat in the city. But Les Aillos is also popular among the Dutch, Belgians, Germans, and British.
We will mostly remember Les Aillos as a rather quiet place, with modern and upscale facilities. A place where you go to relax, escape from the outside world, and enjoy nature. With all the comfort you may need.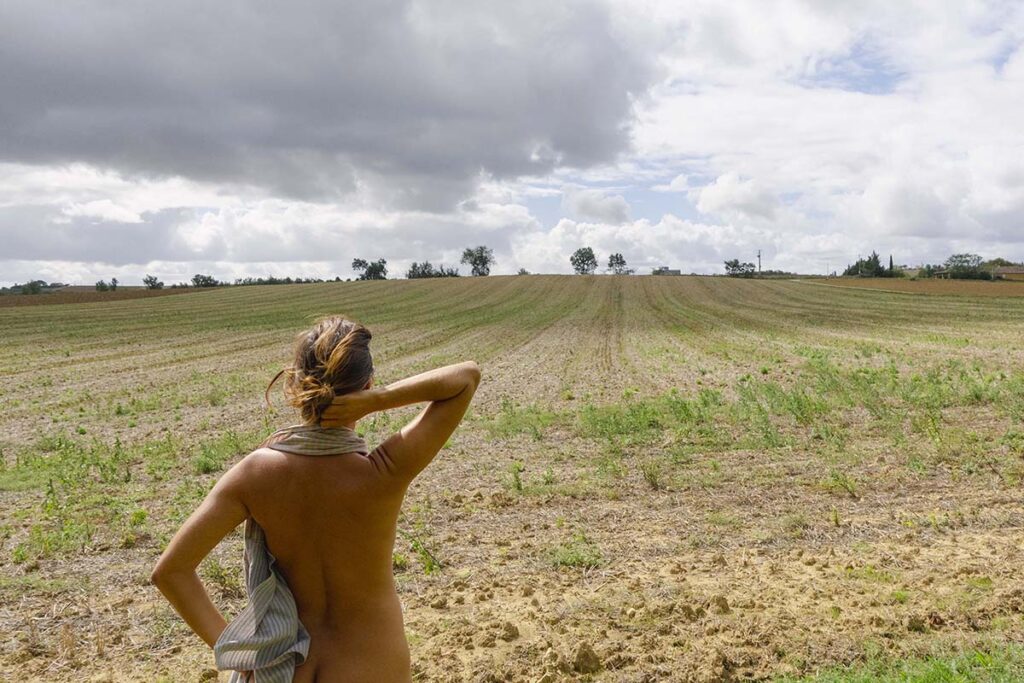 Reservations & Contact
Les Aillos is open from mid-April to early October, the best way to book your stay is via:
Languages: Both French and English are spoken.
Summary
Our goal was to find out why previous visitors like Les Aillos so much and even though the weather was not on our side, we can definitely tell you that we understand. It's the kind of beautiful resort with lovely hosts that make you feel at home from the moment you arrive. And that is, for us, reason enough.
Watch the video
---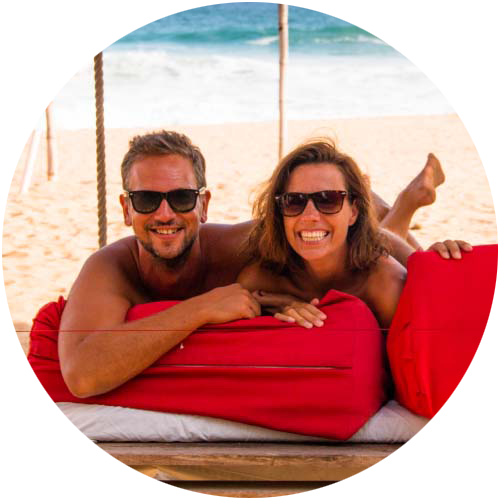 Support Naked Wanderings
Do you like what we do for naturism and naturists? Did we make you laugh or cry? Did we help you find the information you were looking for? Then definitely join our Patreon community!
---