The Costa Blanca is one of Spain's most popular tourist regions. Year after year, many thousands of vacationers find their way to this piece of the Mediterranean coast that is blessed with a lack of rain and agreeable temperatures pretty much year-round. During the last couple of years, the region has also become more and more interesting for the naked traveler. Several naturist resorts have opened up their doors, of which Finca Soñada has been the latest addition to the list.
Watch our vlog of Finca Soñada:
How to get to Finca Soñada
The B&B is located in the outskirts of the small town Gaianes, just north of Alcoy and more or less halfway between Alicante and Valencia. From either city, you can take the A-7 freeway and get off at exit 432. From there it's about 5 kilometers to Finca Soñada.
Visiting by public transport will be a bit tricky. You could take a train to Xàtiva or a bus to Alcoy, and continue by taxi from there. But, especially if you also want to explore a bit of the wonderful region, having your own transportation is very much recommended.
Both Alicante and Valencia have an international airport with many connections within Spain and to other parts of Europe, often operated by low-cost airlines like Ryanair, Vueling, or Transavia. If you're coming from outside of Europe, it's likely that you'll have a connecting flight in Madrid or Barcelona. There are numerous car rental offices at the airports of Valencia and Alicante.
✈️ Check our Resources Page for the best deals on flights and car rentals.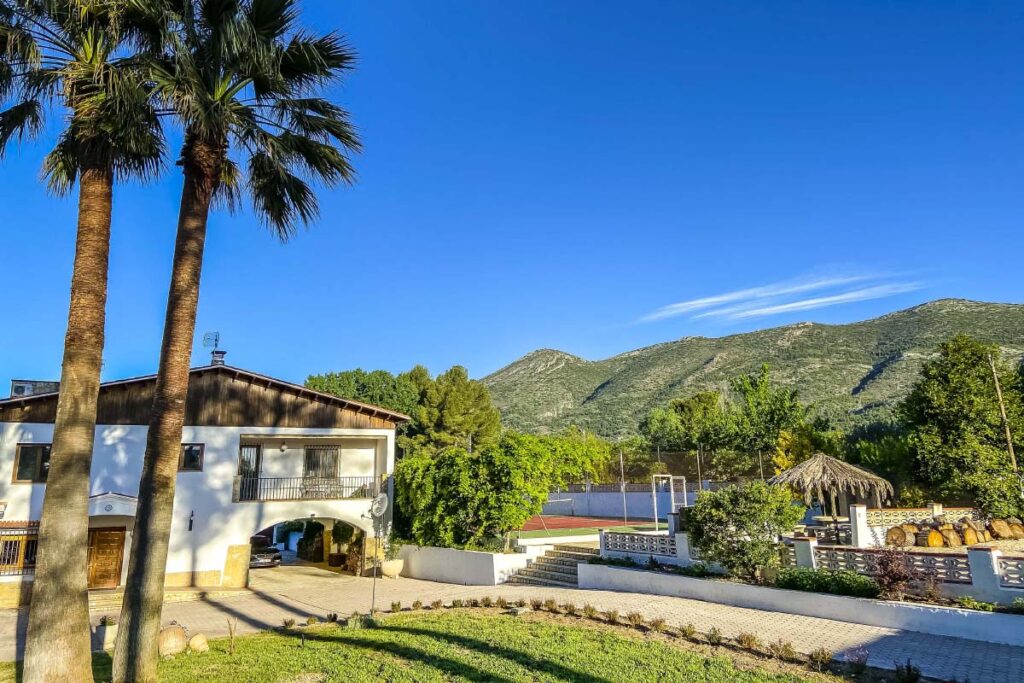 Where to stay at Finca Soñada
Finca Soñada is the typical type of bed and breakfast where all three guestrooms are in the building where the owners live. Since the guest part of the house is completely separated, you don't get that feeling of spending your vacation in someone else's home.
All rooms are spacious and have a private bathroom. The La Serena room on the ground floor is specially made accessible for a wheelchair. The La Selva room and the El Sotillo suite are both on the first floor and have access to a large terrace that is perfect to catch the first sunrays and to have your morning coffee, do some yoga, or however you like to start your day.
We stayed in the El Sotillo suite and saying that it's spacious is quite an understatement. The room is huge and the fact that it has a round wall just makes it look even larger. The suite is filled with details that make it perfectly fit in the house and the surroundings.
For those who like even more privacy and space, or are visiting with a group, There's also the La Sonrisa bungalow that has two bedrooms, a bathroom, a living room, and a private terrace.
All rooms include an extensive and delicious breakfast.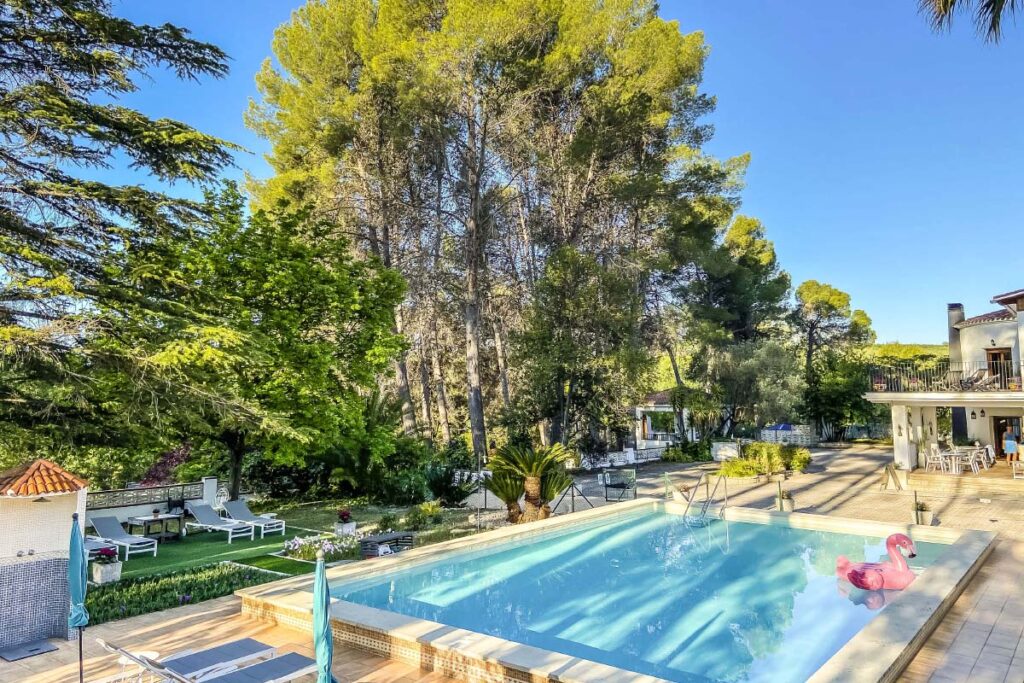 What to do at Finca Soñada
If you are familiar with the Spanish Costa Blanca region, you're probably thinking about a brown sandy landscape on which not much more than palm trees and thorny bushes manage to grow. But that's just the coast. Once you travel inland, the vegetation becomes abundant and green.
Valerie and Luc, the owners of Finca Soñada told us that they were looking for a place where they could reconnect with nature. And that's exactly what they found in the Alcoy region. And that's exactly what we found as well the minute we arrived at the resort. It's just an oasis of greenery and many different colors – depending on which flowers are blooming at the moment – but what probably impressed us the most was the songs of probably hundreds of different birds.
Finca Soñada is the kind of place where life automatically shifts a couple of gears back and where your senses are constantly stimulated by the surrounding nature. It's a place that could inspire you to do absolutely nothing, as well as to get active. In the case of the former, there are several spots on the 2-hectare domain where you can relax on a sunbed, read a good book, or chat with the owners or the other guests. You can have a dip in the pool or enjoy the sauna or hot tub. Whatever improves your state of Zen.
If you're feeling active, on the other hand, a couple of rounds on the tennis court could be your thing. Or maybe a game of petanque. Or you could just go out and explore the region.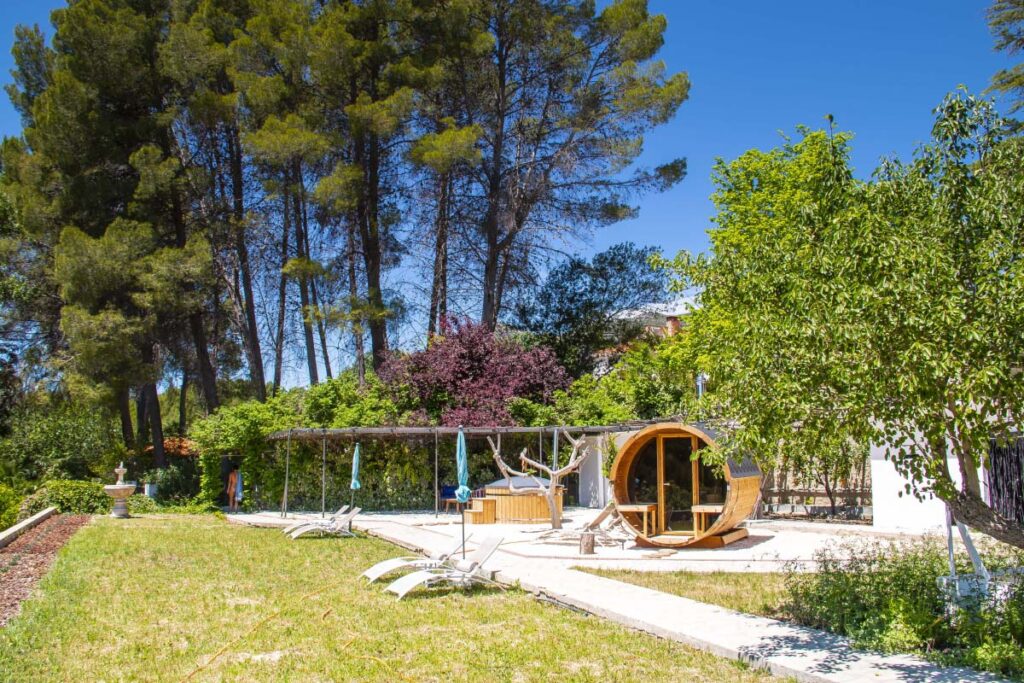 Around Finca Soñada
Nature is all around at Finca Soñada. The fields, forests, and mountains are the perfect playground for hikers, runners, cyclists, and mountain bikers. Being runners and mountain bikers themselves, Valerie and Luc can tell you where to find the best trails in the neighborhood.
In the mountainous natural parks Sierra de Mariola, Sierra de Font Roja, and Sierra de Benicadell, you'll find lots of options for a nice hike that gives wonderful views of the surroundings. The hike to Sierra de Benicadell even starts right outside of the gate of Finca Soñada.
This region is dotted with picturesque villages like Cocentaina and Agrés, and just a short drive in the direction of the coast will get you on the winding roads of the Guadalest Valley where you'll find yourself shouting one "wooow" after the other. At least, that was the case when we drove through the valley.
For culture, history, and architecture, the cities Alicante and Valencia are definitely a recommendation, and also the popular Costa Blanca coastline isn't more than an hour's drive away and is home to several nude beaches.
Staff of Finca Soñada
Valerie and Luc are a Belgian couple who realized that the rat race, the corporate life, and living in a world of concrete weren't exactly their thing. So they packed their bags and moved to a place where they could enjoy a better life.
As they planned to open the bed and breakfast in the summer of 2020, you can imagine that they weren't exactly up for a treat, given the ongoing COVID pandemic. The time that they had hoped to spend with their first guests was invested in improving the domain. We've seen the result and we can tell you, maybe a pandemic does have some advantages.
They didn't just want to keep this little paradise for themselves but wanted to share it with like-minded naturists and give others the chance to enjoy it as well. More than once, when we were rushing around with our cameras, we were told to "not forget to enjoy Finca Soñada". This probably summarizes their ultimate goal. Helping others to have the same eye-opening experience that brought them here in the first place.
Guests at Finca Soñada
We visited Finca Soñada in May 2021, the pandemic was still far from conquered and since the tourist season was just getting started, there was only one other couple. These happened to be our French colleagues, the naturist bloggers from
Adultnatu
.
As this will be the first "real" season for Finca Soñada, there aren't many geographic or demographic statistics of their guests yet. Given our experience, we guess that they will mainly be couples coming from all around Europe who are looking for a comfortable and relaxed naturist vacation or who want to explore the beauty of the region.
As the focus of the B&B is a lot on relaxation and quietness, it's only for adults and you shouldn't expect wild parties. Although, Luc knows his way around the guitar and a little concert or jam session is definitely a possibility.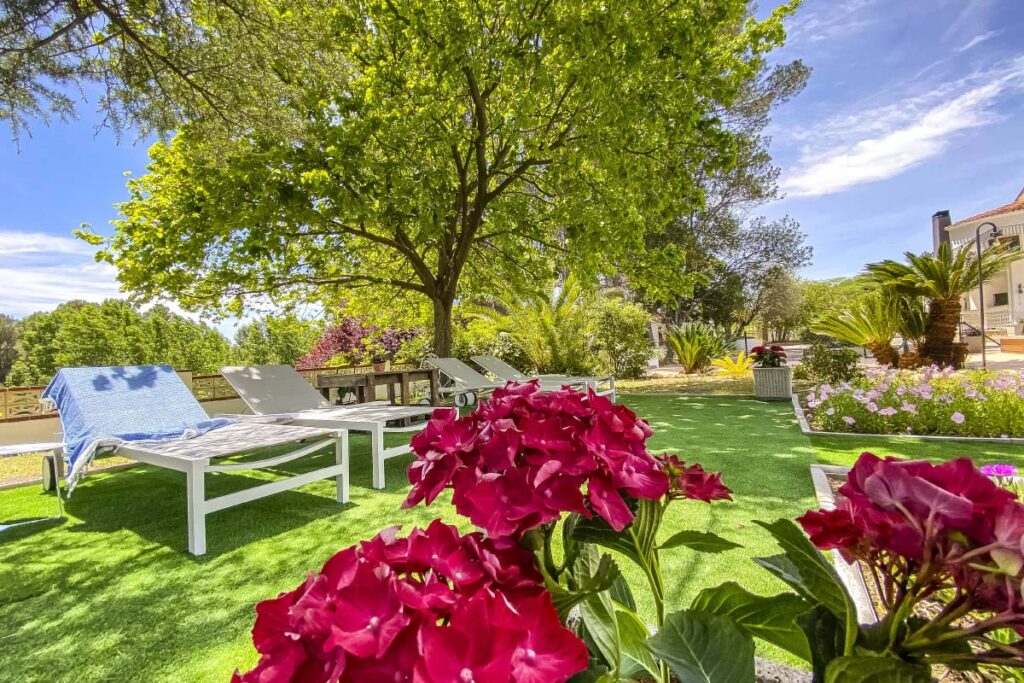 Reservations & Contact
Finca Soñada is open year-round, and as they only have a handful of rooms, it's best to check the availability upfront.
The best ways to make a reservation are:
✅ E-mail: [email protected]
✅ WhatsApp: +34 627 815 245
✅ Phone: +34 627 815 245
It's possible to communicate in Spanish, English, Dutch, French, or German.
Summary
At Finca Soñada, you'll be surrounded by a kind of nature that you won't often find in the tourist brochures of the Costa Blanca. It's a place where you, to quote the owners, "reconnect with nature, yourself, and each other". We couldn't have summarized it any better.
---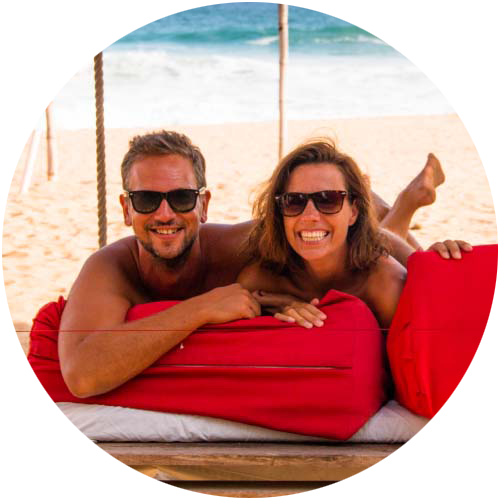 Support Naked Wanderings
Do you like what we do for naturism and naturists? Did we make you laugh or cry? Did we help you find the information you were looking for? Then definitely join our Patreon community!
---