One of the main reasons why we started this project is to show the world that naturists are not some strange dark commune but that actually everyone could be one… Or could enjoy being one if they took the first step.
Our main example of "everyone" is of course ourselves, we write posts about naturism in general but also about our own experiences. But some of you might be thinking "Yes sure, those two are probably just the strange kids in the block…" (nah, we know you're not thinking that about us, but we're trying to write an introduction here). So we decided to let other naturists have a word as well.
So please sit back and get inspired!
Meanwhile we already published interviews with people from all over the world. You can find them in the
The Naturist Talks
section.
Our guest for today is Peter from Canada.
Hello Peter, tell us something about yourself
My name is Peter and I live in Canada. I'm 55 years old, married with 2 children. I grew up in a very loving, but somewhat prudish family. We never saw each other naked but I was never made to feel ashamed of my body. Since both my parents came from Germany, they opted not to have me circumcised as a baby. This resulted in endless teasing in school showers as I was the only boy, it seemed, who still had my foreskin. It made me feel very uncomfortable being naked in front of other people. For years I tried to hide my penis from others. However, as luck would have it, I suffered from Phimosis which resulted in an adult circumcision at age 25. In my late twenties, I traveled to Germany for a few vacations where nude beaches are commonplace. Being older I felt more comfortable with my body and went to several places but now didn't fit in there either as I was the only guy who WAS circumcised. My bad luck with nudity continued.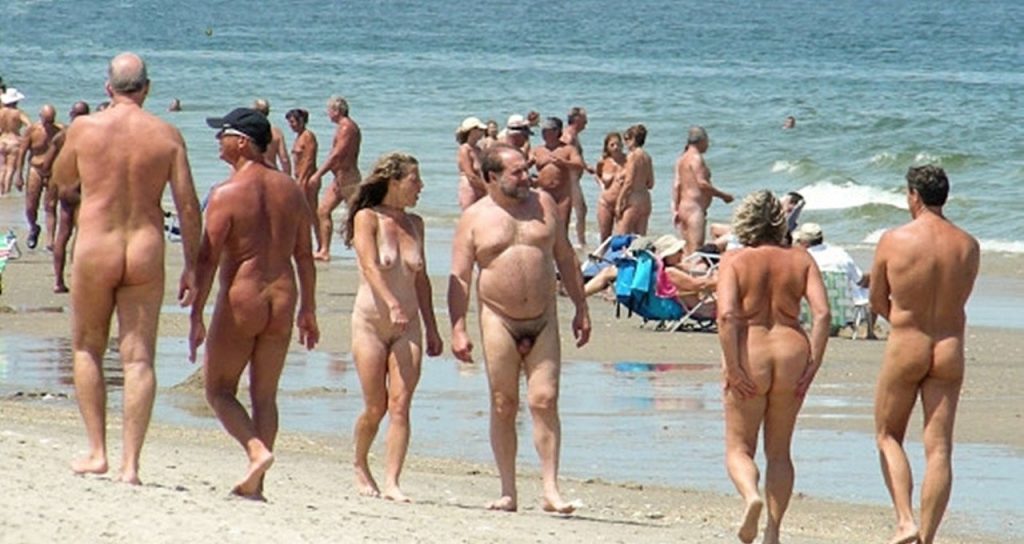 How and at what age did you become a naturist?
Fast forward to 2014 when I discovered that I live fairly close to a Naturist Resort (Bare Oaks). I decided to test myself by seeing if I could go there. My first visit was very intimidating as it is not a clothing optional resort, it is full nudity. I watched the introductory video and went back to my car to undress. Although my brain told me that walking through a parking lot naked was wrong, something about felt very right. After exploring the resort and seeing other naked people, I quickly became very comfortable. Everyone said hello and was very friendly. No one stared at me, no one seemed to judge, everyone was just happy and at ease. Before I knew it, I lost my inhibitions and any shyness I had disappeared. By the end of my first visit, I was lying in the sun, chatting with other people and didn't give my nudity a second thought.
Is naturism allowed in your country and what's the public opinion?
Nudity is allowed in Canada (within certain parameters). However, it seems that Naturist Resorts are still a hidden secret, only known to those who seek them out. I have spoken to friends about them, but most are too shy to consider visiting. Even my wife is reluctant to join me. Therefore, I usually go alone. But that's okay, since I can make like-minded friends while I'm there.
What do you think is the best and worst thing about naturism?
Naturism gives you the chance to be yourself. It gives you the confidence to be proud of who you are and what you look like. I'm an overweight middle-aged guy who is the furthest thing from a model, but since discovering Naturism, I now feel more comfortable naked in front of other people than I do in a bathing suit at the beach.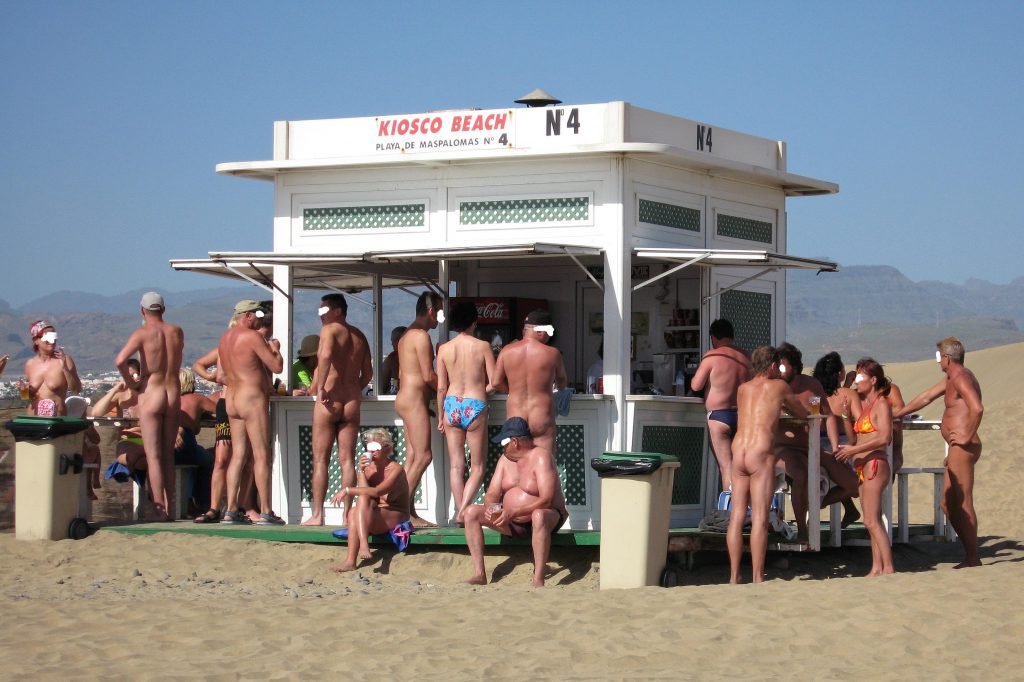 Do you find it easy to make naturist friends?
It's easy to make friends at a Naturist Resort because you are among people who clearly are open minded and uninhibited. Everyone is always in a good mood when you're surrounded by nature in great weather, free of the restrictions of clothing.
What's the best tip you have for beginning naturists?
If you're thinking of visiting a Naturist Resort, first do some research. Learn what the policies are and understand what is to be expected. If you feel fairly comfortable being naked at the gym shower, you'll likely be comfortable at the resort. It is an adjustment at first, but you'll soon realize that no one is shocked that you are nude. This isn't that bad dream you had as a kid where you were naked at school. It's not filled with people who are super models. Everyone looks different, and that's okay. Men might be concerned about getting an erection in public. I had this fear too and it did happen because during your first visit because all you're thinking about is that people are looking at your penis. But you learn to sit down, or simply hold your towel in front of you until us goes away. Before you know it, it doesn't happen anymore.
Anything else you'd like to share with our audience?
Naturism may not be for everyone. You have to have a certain level of comfort with yourself. Once you learn that being naked is the most natural thing you can do, you'll wonder why didn't start going sooner. Give it a try, who knows, one day you might be writing an article too.
Thank you so much for your participation Peter!
Do you also want to tell your story and experiences in naturism? Please get in touch via the CONTACT page! As long as we have people who like to contribute, we can keep The Naturist Talks running!
Picture credit: Some of the photos in this post are coming from Google and Twitter. If you find one of yourself and you don't want it to be on our blog, let us know and we'll remove it.
---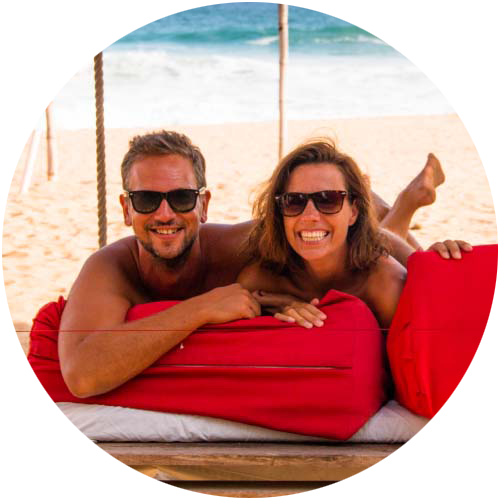 Support Naked Wanderings
Do you like what we do for naturism and naturists? Did we make you laugh or cry? Did we help you find the information you were looking for? Then definitely join our Patreon community!
---