Canada and its wildlife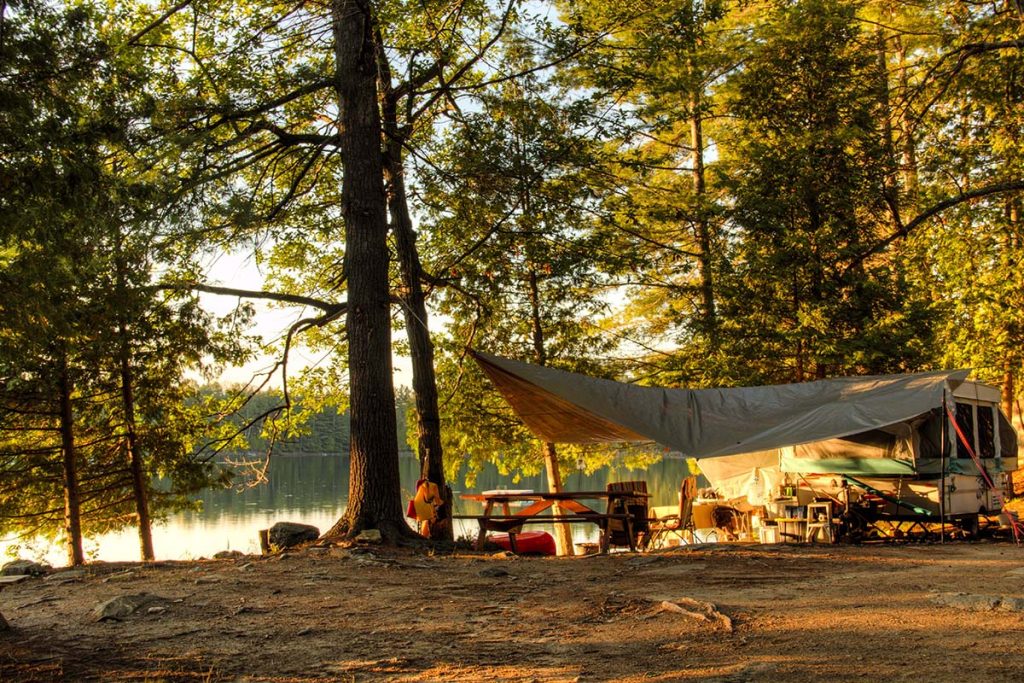 Naturism in Ontario
Naturist resorts in Ontario
Our arrival at the Pondorosa was a bit weird, we went there with two male friends so basically we were 3 men and a woman. A company of strangers that clearly asked for some caution from the other visitors. Our moves were watched carefully and we felt quite stared at, to a point that we considered leaving. But then someone from the members recognized us, came over to have a chat and suddenly the tension loosened up. In the end, we've stayed until late in the evening having great chats with many of the other visitors.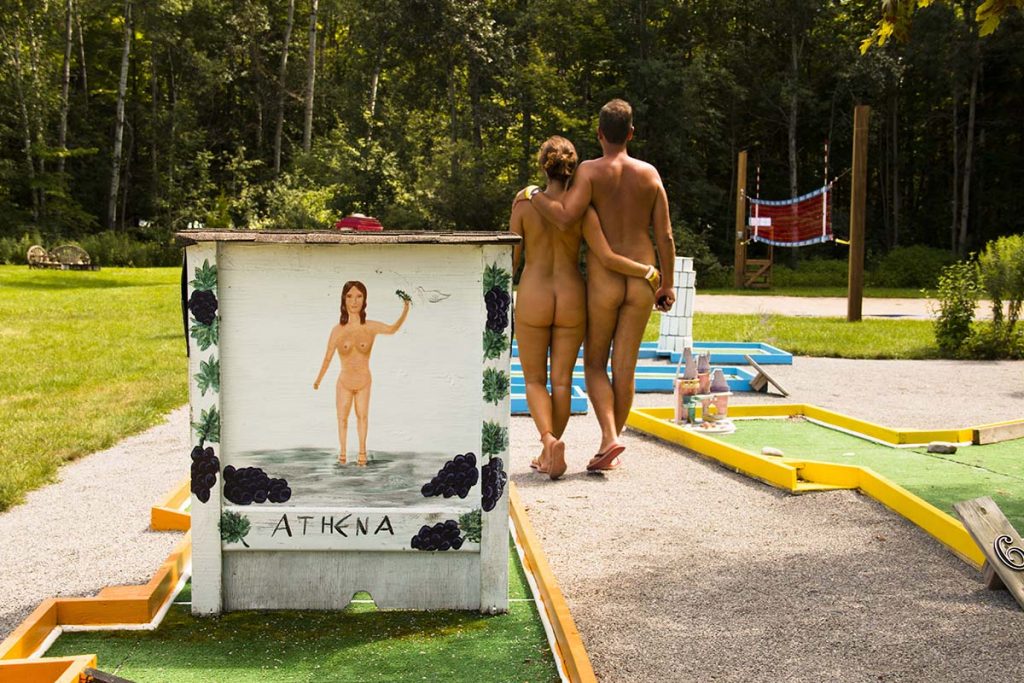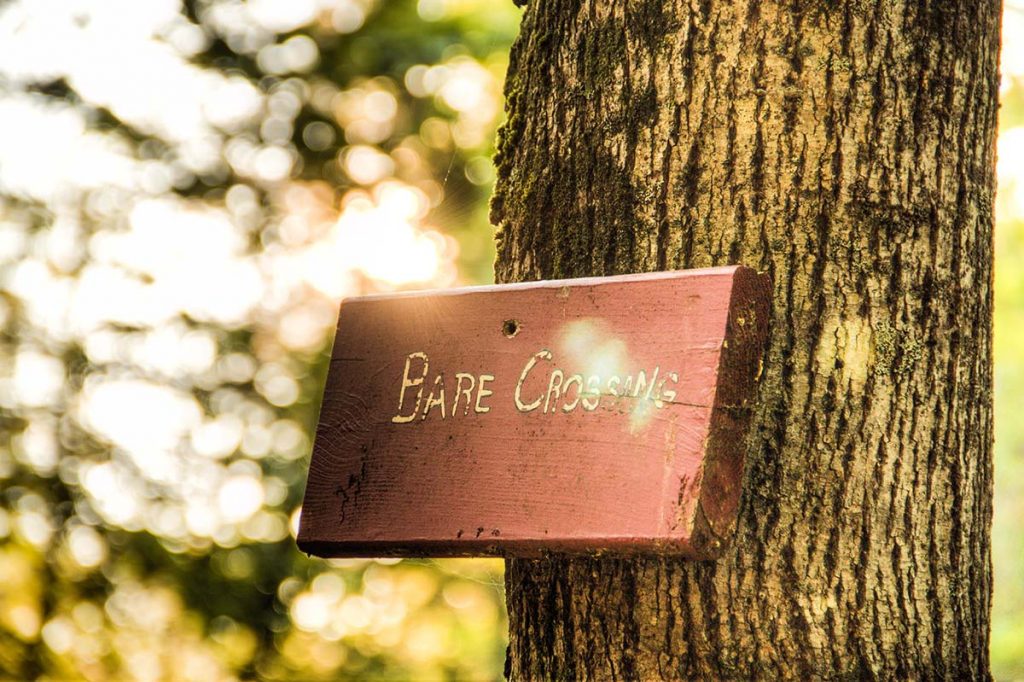 Nude beaches in Ontario
We arrived there on a beautiful Sunday in the late afternoon, the sun was already pretty near the horizon but yet the beach was packed. People were relaxing, drinking, swimming, and having a wonderful time. Although the clothing-optional beach is just a part of the complete beach, also on this side the clothing option was represented. A wild guess would say that the number of nudists vs textiles was about 60 – 40, counting topless to textile. Nevertheless, it's a wonderful place to escape the city on a sunny day and relax naked on the beach. If you leave after dark, you'll also get to see the Toronto cityscape by night. Very impressive.
Sandbanks beach is really long and that makes it actually an ideal spot for naturists, even today. Once you arrive on the beach you just turn right and keep walking until you've passed by the last swim shorts and bikinis and there you are, you have the place all by your naked self. How far you actually have to walk will depend on how busy the beach is. We were there on a sunny day in August and had to walk 2.3 kilometers to get away from the crowds.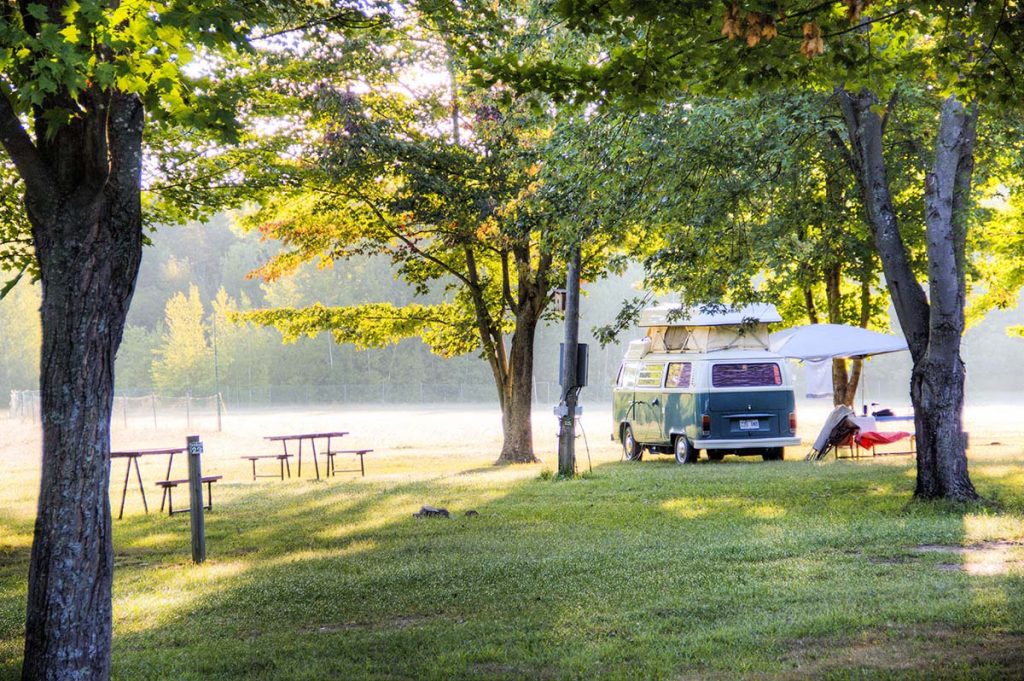 Naturism in Quebec
Ontario was beautiful and in terms of naturism, it was quite diverse. The weather had been on our side and gave us plenty of opportunities to get naked. But it was time to move on, weeks had passed by and we still had another province to explore: Quebec.
Naturist resorts in Quebec
Although Quebec has several naturist resorts, they all seem to be in the area of Montreal. Which is not really a coincidence, the naturist season in Canada is already pretty short and the more north, the colder it gets and the shorter the summer will be. If you're planning to make big bucks in Canadian naturism, northern Quebec is probably not where you want to be.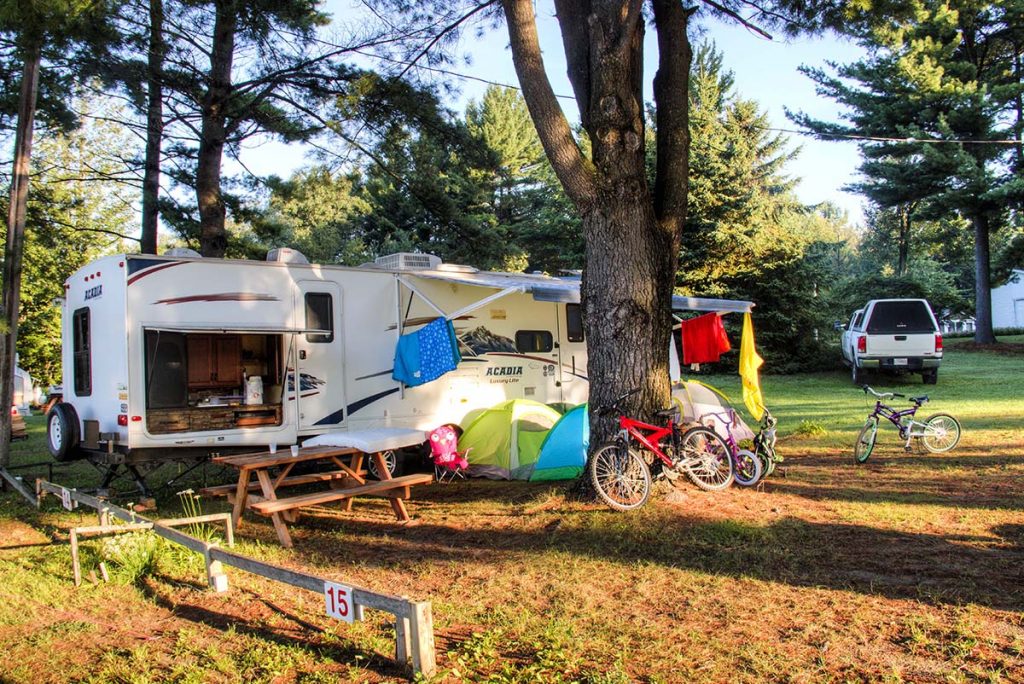 Nude beaches in Quebec
We didn't actually need to search for the pole, although we were there on a Tuesday afternoon in September, we could see the nudists from far away. For a regular working day, the place was pretty crowded, we would guess about a hundred-something people. We can only imagine what this must be for a weekend or the summer holidays. Anyway, if you're in the Montreal area, a visit to Oka beach is much recommended. It's a nice beach, there's a good vibe and you have beautiful views of the lake shores while skinny dipping.
If you turn left at the bridge and keep following the path, you'll end up at the hetero nudist section. We don't know where it starts exactly, we just kept walking, passed a lot of textiles and one nudist and then walked a bit further until we found a place for ourselves. By the end of the summer, the lake temperature had gotten pretty comfortable and Meech lake is a very nice place to spend the afternoon. Just don't expect a lot of social interaction.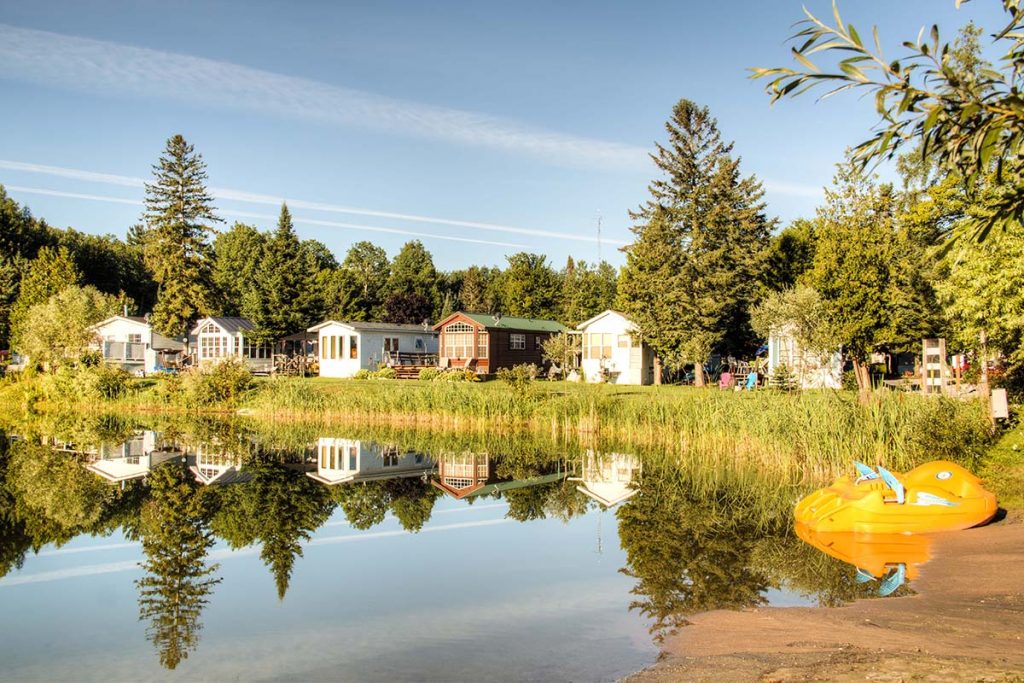 Extra: Tadoussac
Other tips for Canada