Remember the
very first post
on this blog? With all the naked traveling that we've been doing the last couple of months, we sometimes forget the main reason why we started Naked Wanderings. We were wondering what keeps teenagers, or actually people our age ( we still consider ourselves youth) from going nude. A question which we, after more than a year of blogging, still haven't answered. We did what we could, we talked to people, gained a lot of ideas and shared them with you. We've blamed
social media
, the fashion industry and an upcoming
feeling of prudery
 to be some of the reasons. But we still don't get the complete image. Which means that our search is certainly not over yet.
While traveling around the world, we often get in touch with the typical "backpackers". We used to be one of them when we were in our early twenties. We traveled the world for the first time, stood on our own feet, made our own decisions and got incredibly drunk. Now we still consider ourselves "one of them", but somehow we are able to create a distance and see things from a perspective. In the end, we are children of the eighties, the average backpacker was born in the nineties, if not the nillies.
What's generation Y?
People are divided into generations, which basically doesn't mean anything at all except that they were influenced by different things. Our parents were baby-boomers, born in the positive rush after world war two. Then there was generation X, who questioned the whole "be happy with what you have and love each other" theory and figured that a decent job, a decent paycheck and a family with two children was the success formula for a good life. And then came generation Y, who reconsidered the whole "X-principle" and started wondering why they actually have to fit in at all.
Born in the mid-eighties, we consider ourselves borderline generations. Many of our friends fell for the whole study-buy a house-have a mortgage-marry-make some children way of life. Some of our other friends said "f*ck that!", we don't want to become a slave of the bank, the church or the government, we will find our own way in life. And they did. And so did we.
Generation Y asks questions about everything that has always been taken for granted.
"Do I really need to study to become successful?"
"Do I have to do a job I don't really like just to have a solid income?"
"Why can't I live with a couple of friends instead of a family?"
"Do I really need a mortgage?"
"Do I really want children?"
And some wonder "Do I really need to wear clothes?"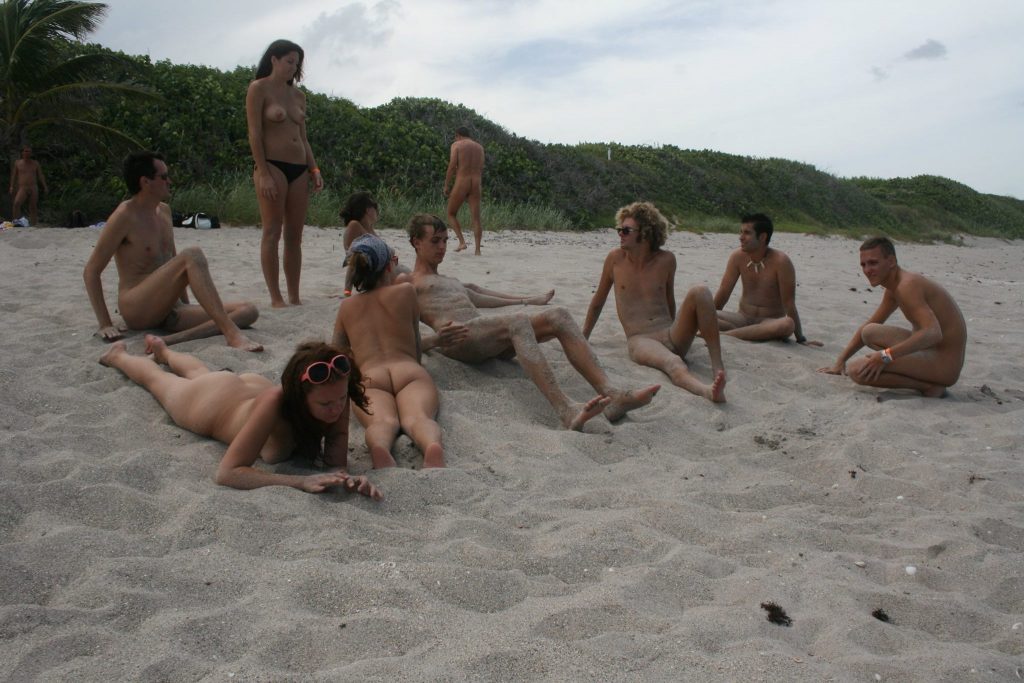 Why aren't they all teenagers nudists then?
Other than asking themselves a lot of non-conformist questions, they also want to see answers. The generation Y is well prepared.
They want new things, they are very open to new experiments, but it has to lead somewhere. They want something new, something revolutionary and especially something where they can find their equals. Revolutionary ideas ask for equal minded people, for a platform where their thoughts can be put into actions. Unfortunately,
nudist federations
often don't provide this platform. In many cases they are stuck to ancient values and rules with which the Y-generation is not comfortable.
So we see two possibilities. Either they will create their own movement, away from the nudist federations, a nudism 2.0 or maybe 3.0. Maybe it will be pure nudism, maybe it will be
clothing optional
or maybe it will be something completely different. We can't tell. But there will be a difference, because nudist federations these days are very often managed by baby-boomers or gen-X, the people to whom this new generation is actually revolting (well, certainly not all nudist federations, we are very happy to see that
new winds are blowing
here and there. But they have some catching up to do).
The other possibility is, even worse, that they won't question clothing anymore. That they will consider nudism as something for the "oldies".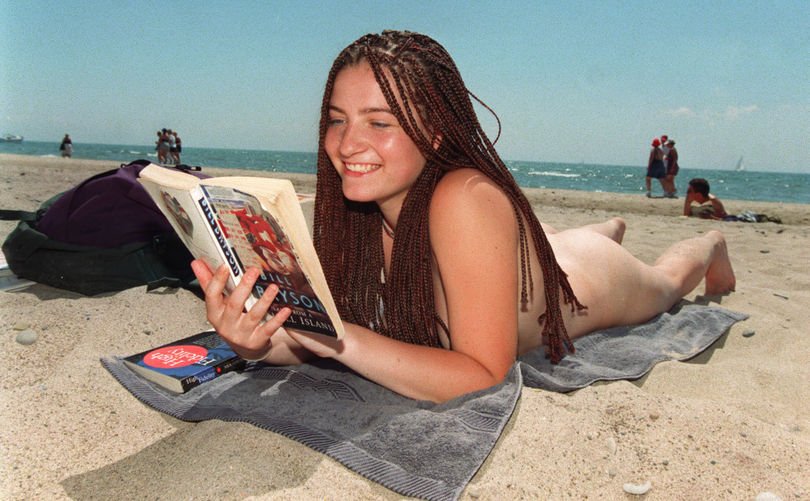 How to get generation Y on the nudist side?
We are certainly not the only ones who are asking the question why youth does not seem to be interested in nudism anymore. Nudist clubs see the average age of their members increasing and even Young Naturists America, a movement we loved, ceased to exist. This was a very sad day in 2017.
But we have to keep looking to the future, we have to attract Gen-Y because we know that they are open to naturism. But we have to get their interest.
The big advantage of a Gen-Y is that they have the means, they don't worry much about money, especially not about pensions our unemployment. They live today. They want to build a unique identity by doing things differently and they are following their curiosity. Instead of asking "why should I", they will ask "why not?". But they want to get something in return. Gen-Y is focusing on unique experiences and unique thoughts which will eventually improve their life quality.
So we need to make nudism unique again.
Nudism can be interpreted in many different ways and executed in many different forms and as far as we (who also like to call ourselves Gen-Y, remember?) are concerned, we are already sold.
But to gain the attention of the other Gen-Y's, we need to get away from the old fashioned ideas and standards.
We are nudists because we like to be naked. And why we like it is different for every single member.
Naked Wanderings' Complete Guide for the First Time Nudist ebook

Do you still have questions about nudism or naturism?
Are you looking for even more tips and tricks?
Our ebook will be the perfect resource for you!

Learn More
Picture credit: The photos in this post are coming from Google and Twitter. If you find one of yourself and you don't want it to be on our blog, let us know and we'll remove it.
---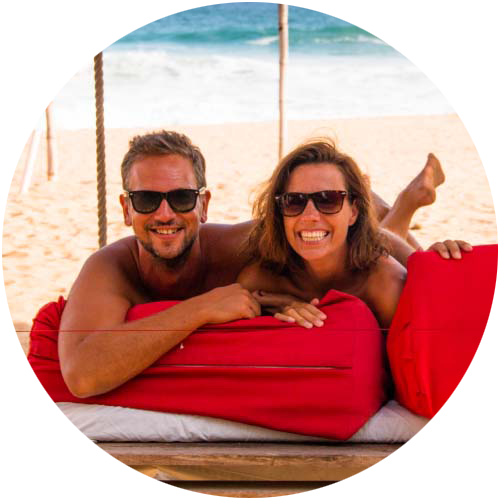 Support Naked Wanderings
Do you like what we do for naturism and naturists? Did we make you laugh or cry? Did we help you find the information you were looking for? Then definitely join our Patreon community!
---