Naturism is a wonderful lifestyle that we try to enjoy as much as possible. In as many places as possible. Most of the time we share our own views on the different aspects of nudism but once in a while, we like to pass the mic to hear about how someone else's experiences. Via this Naturist Talks interview series, we listen to naturists from all over the world. They share their experiences, tips and stories about naturism and thanks to them we keep learning about the different aspects of life in the nude.
Today we're listening to Duncan, a naturist living in Germany.
Hello Duncan, please tell us something about yourself
A child of the late-70s, I grew up in Scotland and now live in Southern Germany, a part of the world I very much consider to be "home". I trained as a translator and interpreter but now work in IT. I've been married for over 20 years and have one adult son, who no longer lives at home. I enjoy travel, my wife's company, the sun, sauna, reading, watching good European movies, cooking and, of course, eating (which explains some aspects of my figure!).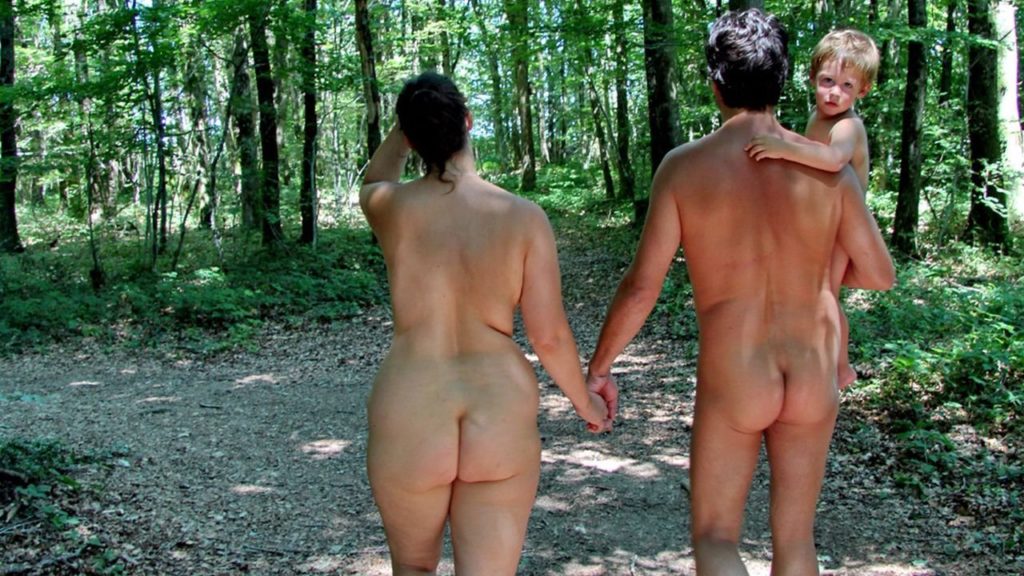 How and at what age did you become a naturist?
When I think back to my childhood, my recognition of enjoying nudity was two-fold: when I was about 9 years old, we were on the beach in Scotland and I remember running around naked and really enjoying it. About the same time, I started to sleep naked. This is something that I have done consistently since then, all year round. Only when it is really, really cold or when I'm ill do I wear a t-shirt in bed, and definitely, absolutely, never, underwear! I have used the sauna ever since I moved to Germany permanently and the open, mixed, sauna culture is one of the reasons why I could not imagine returning to Scotland to live. I am naked pretty much most of the time at home.
My first time visiting an official nudist beach was, I think, around 2002 in Northern Germany. It was summer, my son was a toddler, he was running around naked on the beach and I simply joined him. I remember on that vacation I was flying a kite in the sky, wearing nothing, and thinking "how cool is this?". Ever since then, if possible, I use nudist beaches and as proof of my dedication, I no longer own swim shorts (although this will have to change as we are traveling to the Middle East on vacation in late 2020 so I will have to purchase something!). I don't know if I was born a nudist/naturist and I also don't know which describes me most suitably – I certainly feel comfortable when I'm wearing as little as possible.
Is naturism allowed in your country and what's the public opinion?
Living in Germany, I consider myself to be very lucky as there are so many options here. Yes, it is legal and yes, there is an understanding among certain parts of the population that nudity – be it in the sauna or on the beach/at the lake in summer – is normal. Like everything in life – whether it's money, sexuality, political opinion or whether you like to wear polyester on the beach or not – I think discretion, modesty and awareness to the needs of others in the appropriate context are important.
What do you think is the best and worst thing about naturism?
I like the fact that when naked, there is one less social barrier – we're all similar, no matter what stories our bodies tell. Warm, sunny weather is best enjoyed without clothes, swimming is more fun when you're not wrapped in polyester.
What I find difficult at times is the following: my wife has limited mobility due to a medical condition and we find that naturist-friendly beaches, resorts and accommodation are sometimes less accessible than they could be. I understand that this is often unavoidable – and we are very inventive when it comes to finding a solution to overcoming certain barriers – but I also have difficulty understanding the phenomenon as numerous practicing nudists/naturists are older. What do they do when the beach is too far or the apartment complex offers too many steps? Do they stay away? At times, I feel there is an expiry date imposed when nudist/naturist facilities aren't accessible to all.
Do you find it easy to make naturist friends?
I never find it hard to engage in conversation with strangers and have found that it is even easier when naked and on the beach/at the lake/in the sauna. I have some great friends who I made at the local sauna. Only after two summers of meeting at the sauna (yes, we tend to use the sauna more in the summer…), did we meet outside the sauna context and we were all clothed – it actually felt slightly weird to be meeting in jeans and a t-shirt. When on holiday at places where nudity is the norm (in recent years,
Bredene in Belgium
, in the Canaries, Costa Natura in Spain, Adam en Eva in Zandvoort,
Samonatura in Portugal
…) I have always made contact with at least one person, of varying ages, in every place.
One of my closest friends told me one day that he enjoys holidaying nude and likes to sunbathe naked on his balcony – ever since then, he sends me links to places he has visited or stayed at naked. I do the same.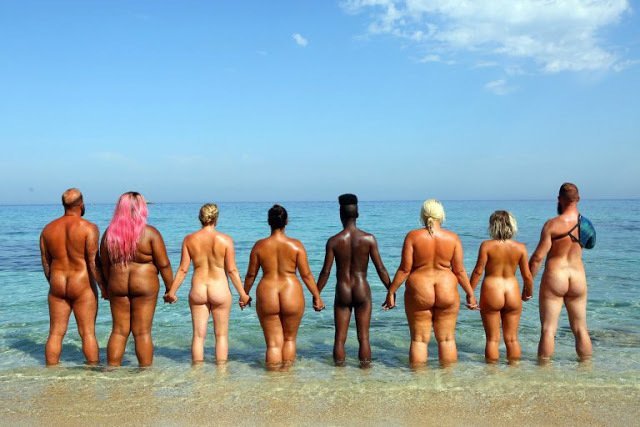 What's the best tip you have for beginning naturists?
Take it easy, take it slowly. Try it when the weather is good, perhaps when on vacation. Use the internet to find options locally and further away from home.
My wife never had a problem with me being naked around the house or when on vacation, but she never really felt the urge herself. Then, one very hot summer, it was consistently hot at home and we wanted to go somewhere to "cool down" – we didn't want to go to the local pool as it would be very full. We didn't want to go to any of the local lakes as we wanted a certain degree of comfort. I suggested we use the local sauna as a) we would have comfy sun loungers, b) a pool to cool off in, c) it would be pretty empty as it was vacation time and d) we would have an on-tap bar and café. We went, she was naked and has never looked back. She now looks forward to summers at the sauna, so much so that we have been known to spend the entire weekend there. As long as it is warm enough, she will join me. This makes me very happy.
Anything else you'd like to share with our audience?
I threw a party for my birthday and when I was introducing my "sauna friends" to other friends, they asked us how we met. I was open and simply said "From the sauna. In fact, tonight is the first time I've ever seen them clothed!". It was a great ice-breaker!
Thank you so much for sharing your story, Duncan!
Do you also want to tell your story and experiences in naturism? Please get in touch via the CONTACT page! As long as we have people who like to contribute, we can keep The Naturist Talks running!
PICTURE CREDIT: Due to privacy reasons, Duncan prefers not to have personal photos published. We used generic photos from Google instead. If these would happen to be yours, please contact us and we would be happy to credit you. Or remove the photo is you'd wish so.
---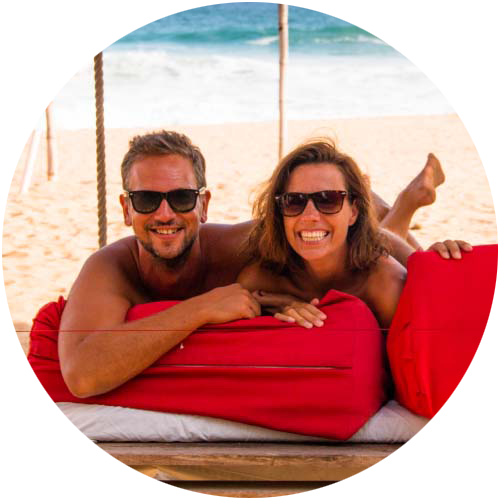 Support Naked Wanderings
Do you like what we do for naturism and naturists? Did we make you laugh or cry? Did we help you find the information you were looking for? Then definitely join our Patreon community!
---