One of the main reasons why we started this project is to show the world that naturists are not some strange dark commune but that actually everyone could be one… Or could enjoy being one if they took the first step.
Our main example of "everyone" is of course ourselves, we write posts about naturism in general but also about our own experiences. But some of you might be thinking "Yes sure, those two are probably just the strange kids in the block…" (nah, we know you're not thinking that about us, but we're trying to write an introduction here). So we decided to let other naturists have a word as well.
So please sit back and get inspired!
Meanwhile we already published interviews with people from all over the world. You can find them in the
The Naturist Talks
section.
Our guest for today is Marc, a nudist from our home country Belgium.
Hello Marc, tell us something about yourself
I am a single 49 years old hetero, living in the capital of Europe, Brussels.
I like reading, travelling, sauna, nature walks, contemporary art and van life.
I have a van that I use for travel in summer period.
I work as a independent consultant.
I am also an art model for drawing groups and a sculpture class.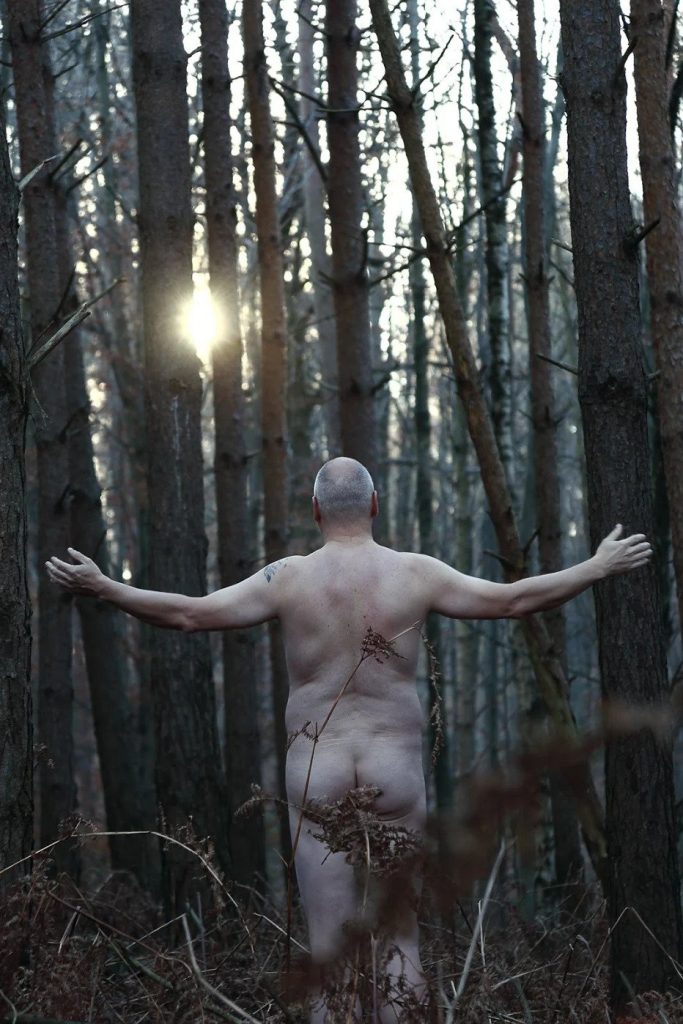 How and at what age did you become a naturist?
I like going to sauna, which is naturist in Belgium, since more than 25 years. I am also a big fan of skinny dipping, both enjoying the feeling of freedom during the swim and the quick drying afterwards without swimming gear.
After a holiday in Spain some 5 years ago, with lots of naturist moments, skinny dipping, … I was more and more naturist at home too. Given I am a host on Couchsurfing.org, I did some research and I started to introduce my couchsurf guests into naturism. In the mean time, it are about 125 people who stayed at my home and practiced naturism for the first time. Of course I also have more experienced guests, for whom it is not the first time.
Since a few years, I also try naking aka nude hiking. I did it this in Spain, France, Belgium and Slovenia.
Is naturism allowed in your country and what's the public opinion?
It is legal in sauna and there is a few hundred meters of beach at the seaside.
Public opinion is still reluctant towards naturism, especially for men (" a naked man is a pervert, a naked woman is daring"). There is also a big mix up between naturism and sex. Both are practiced nude, but there is a huge difference, as naturism is in principle non-sexual.
A big complement I received a few times from my couchsurf guests, is that they feel more safe here at my home (nude) than at other couchsurf places clothed..
What do you think is the best and worst thing about naturism?
For me naturism is the feeling of freedom. No boundaries, literally and figurative.
The public opinion about naturism can change in a positive way. I am sure that the positive stories of you are helping a lot with this. On the second place, one need good weather to practice naturism outside, and a higher heating bill in Belgium..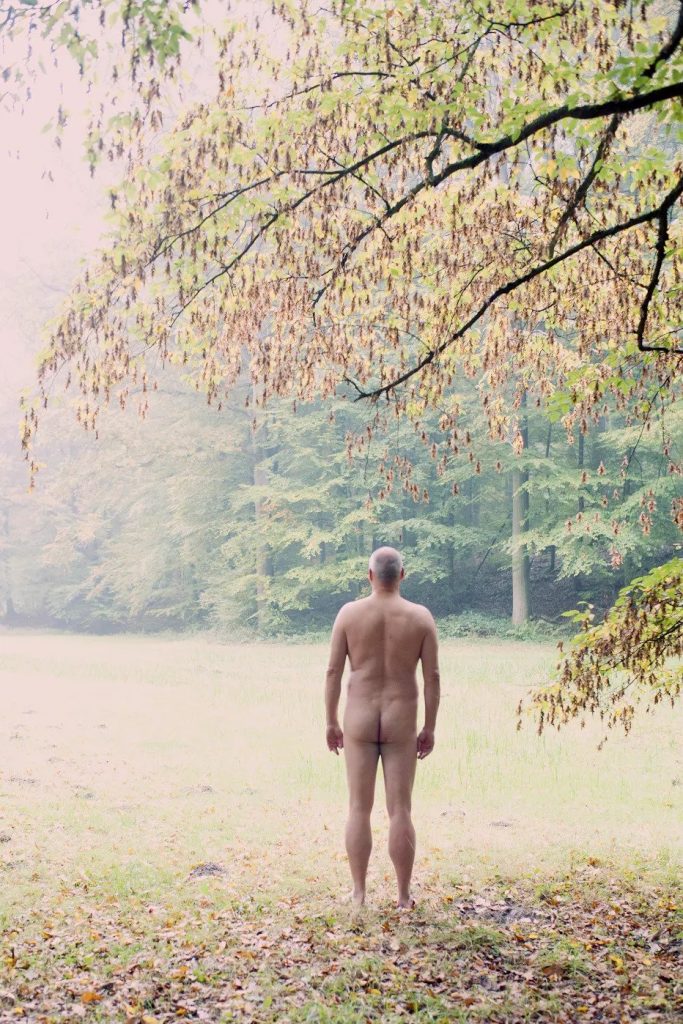 Do you find it easy to make naturist friends?
It is not so easy to make naturist friends. On the one hand, it seems to me that naturists "out" themselves often at a later age. And I also have the impression that the gay community is more open about naturism than average society.
What's the best tip you have for beginning naturists?
Just give it a try. Try at home for yourself, e.g. after sauna, in a warm house (or in summer). Then in a small group of people. Then you can go to places where there are many people like campgrounds, saunas, or beaches.
Anything else you'd like to share with our audience?
As written, I am also a art model for art classes and drawing groups.
In one session for the sculpture class, the teacher is showing something about proportions of my body versus what they are modelling, and he is holding a knife (used for sculpturing) above some sensitive parts of my body, and it was a hilarious moment, because if he would have dropped the knife…
Thank you so much for your participation Marc!
Do you also want to tell your story and experiences in naturism? Please get in touch via the CONTACT page! As long as we have people who like to contribute, we can keep The Naturist Talks running!
---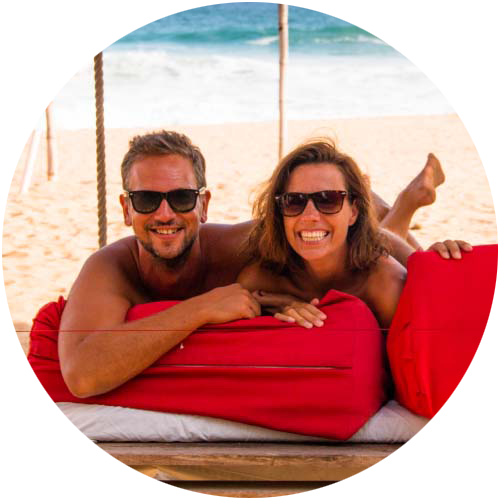 Support Naked Wanderings
Do you like what we do for naturism and naturists? Did we make you laugh or cry? Did we help you find the information you were looking for? Then definitely join our Patreon community!
---