While naturist vacations in Italy are still somewhat new, Suncave Gardens is certainly the very new kid on the block. Only about a year and a half ago, this first naturist resort in the Lazio region opened its doors. From the first day of our stay, we felt that Suncave was not like most other naturist places we've visited before. Yet the atmosphere felt very familiar. Then a memory from
EcoParque da Mata in Brazil
popped up. Also at Suncave, the main focus is not on being nude per se but rather on
nature and mindfulness
. Two subjects in which naturism takes its well-deserved place.
Being such a new resort, Suncave still has to find its way to the large naturist public, and also Leslie, the owner, is experimenting with different projects to make Suncave stand out. Not only as a naturist venue but as a special place where nature, art, spirituality, and nudity all come together. This makes Suncave Gardens an interesting place to be right now and probably even more so in the future.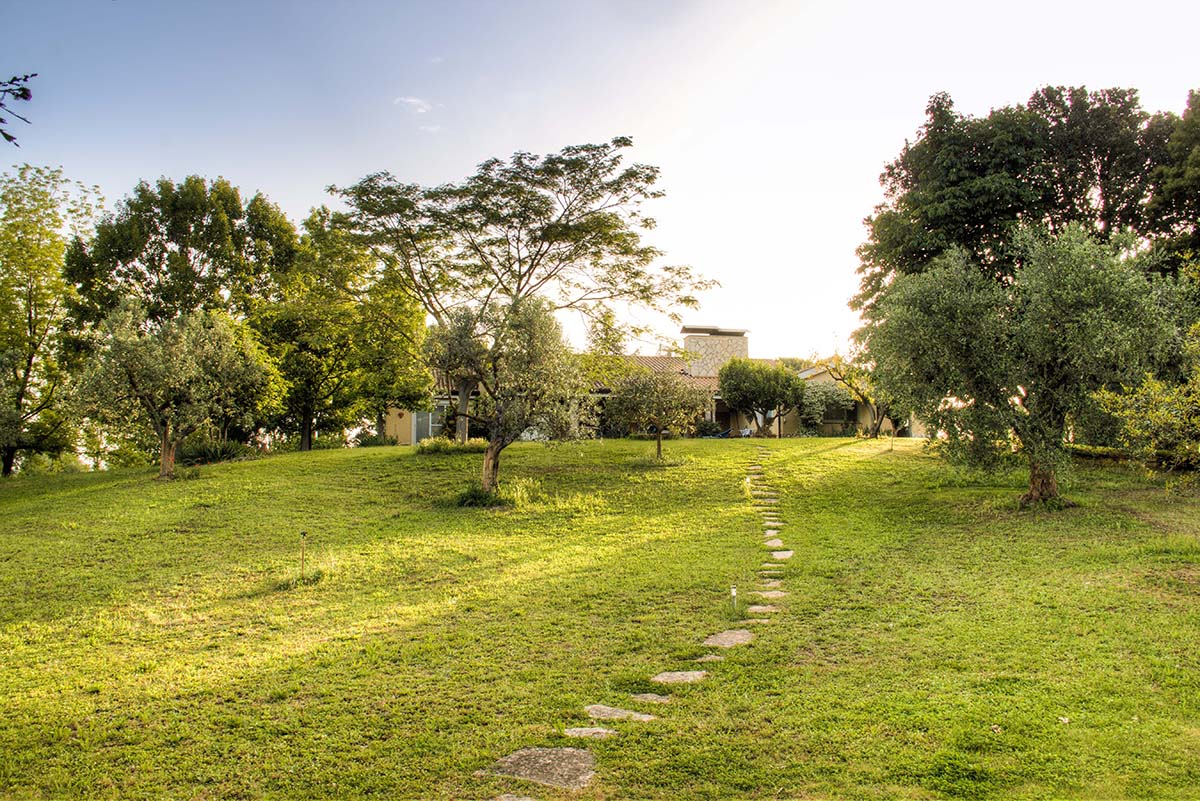 How to get to Suncave Gardens
Suncave is located at only a stone throw from Rome, Italy's famous capital. Rome has two international airports: The large Leonardo Da Vinci – Fiumicino and the smaller Ciampino.
The Fiumicino airport has connections to transport hubs all over the world, so if you're flying in from outside of Europe this is where you will arrive. The Ciampino airport is only used by the low-cost airlines Ryanair and Wizz Air, with connections to many European cities.
Fiumicino airport is the closest to Suncave. When you arrive there, you can probably wave your plane goodbye as it returns home, while you're relaxing nude next to the pool.
If you prefer traveling by rail, you can take a local train from the Rome Termini station to Bracciano, which is the nearest train station to Suncave.
A taxi from Fiumicino airport will set you down about 75 euros, one from Ciampino will be around 110 euros. A taxi from the Bracciano train station shouldn't be more than 20 euros.
The easiest way to travel to Suncave and around is by car. Lots of car rental offices can be found in both airports and the Rome Termini train station.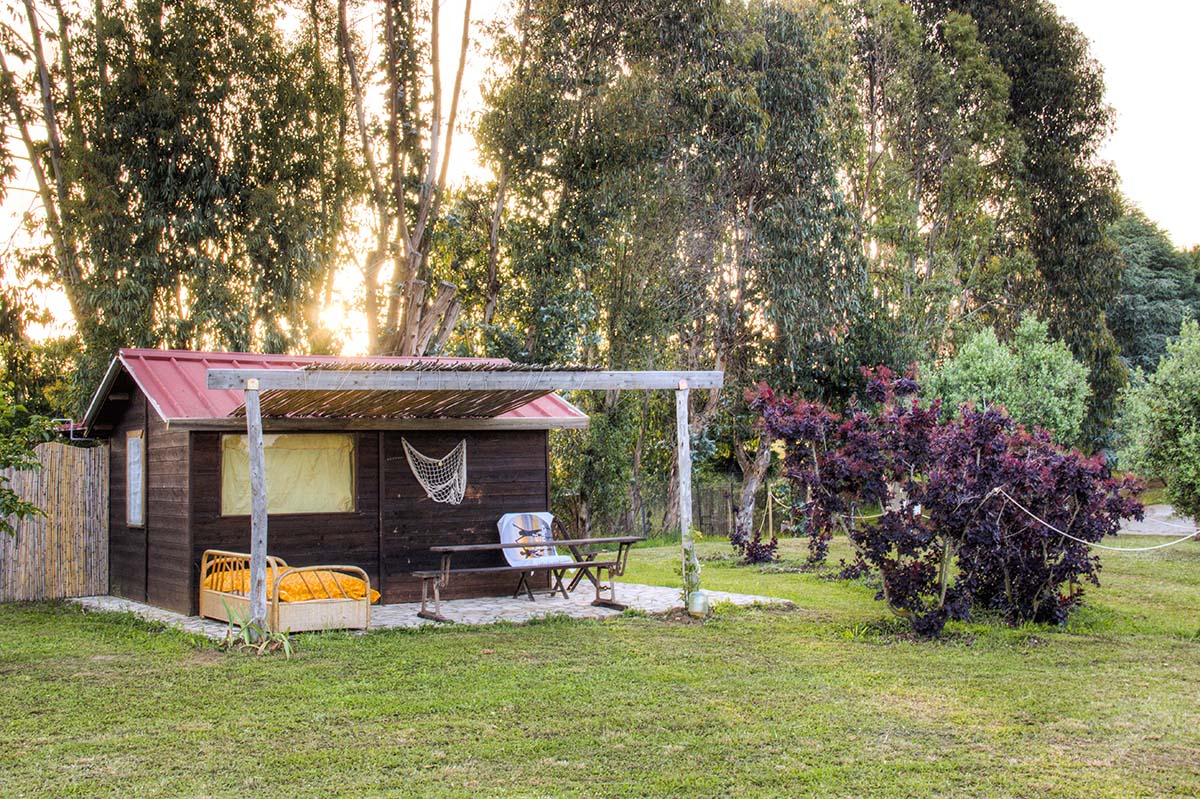 Where to stay at Suncave Gardens
Suncave Gardens provides several accommodation options. In the main house are the two guest rooms which come with a shared bathroom. The most economical option is the loft with a futon bed and shared bathroom as well. For larger groups or families there's the cottage which can put up to 8 people to bed. The cottage is great as well for couples requiring optimal comfort.
If you're traveling with a tent you'll also find a home at Suncave. Well, a place to put down your home. There are several nice camping spots on the property.
The most idyllic option is certainly the wooden bungalow. And guess where we slept… Exactly. Other than a cozy bungalow with a private bathroom we also had our own outdoor shower. Now if there's one thing we like even more than watching the sunset, it's watching the sunset while taking a shower. This is how showers should always be. Especially in warm countries like Italy. No worries, if the weather would turn against you there's a shower in the bathroom as well.
Another big advantage is that the bungalow is only steps away from the swimming pool.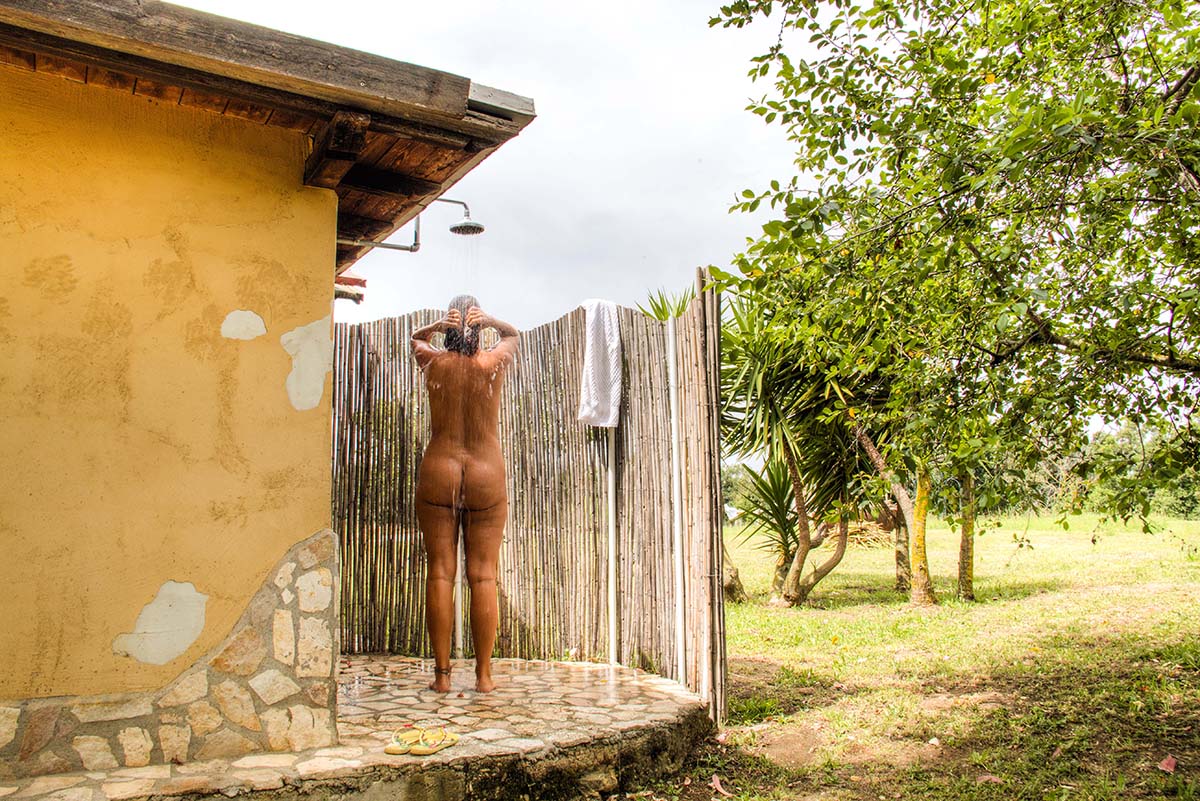 What to do at Suncave Gardens
We've mentioned it before, Suncave is more than just a naturist resort. But even if you come here purely for the chance of being naked, you will have a good time. The large pool will certainly be a highlight of your stay. While we were at Suncave, in early June 2019, the pool was unfortunately under maintenance and it was a pity to hear that we had come just one week too soon. By the time you're reading this, it should be completely functioning again and if you hurry you might well be one of the first to skinny dip in the improved version of the pool.
"Suncave" is not only the name of the place, there is actually a large cave on the property. Which is certainly another highlight and something we have never seen before. One thing which we didn't know about caves until now is that they're extremely multifunctional. They prove to be great places for meditation or to escape the heat of a midsummer afternoon. The cave has a great atmosphere for a romantic picnic or just for an afternoon nap. While we were at Suncave, a local band gave a concert at the cave and they told us that this was some of the best acoustics they ever had.
Which brings us to the third highlight at Suncave:
the events
. These can literally be everything ranging from the Saturday night concert we experienced to massage technique courses, to yoga to art exhibitions. And probably much more. Both the location of Suncave near Rome and its atmosphere make it the perfect place for many different projects.
We do have to mention that not all of these projects are naturist only, so you might run into clothed people during events. If this is not your cup of tea or if peace and quietness are really important to you, better ask before if anything will be going on during the period you want to stay. In any case, the pool is always nude only, and also the surrounding garden is largely reserved for nude sunbathers.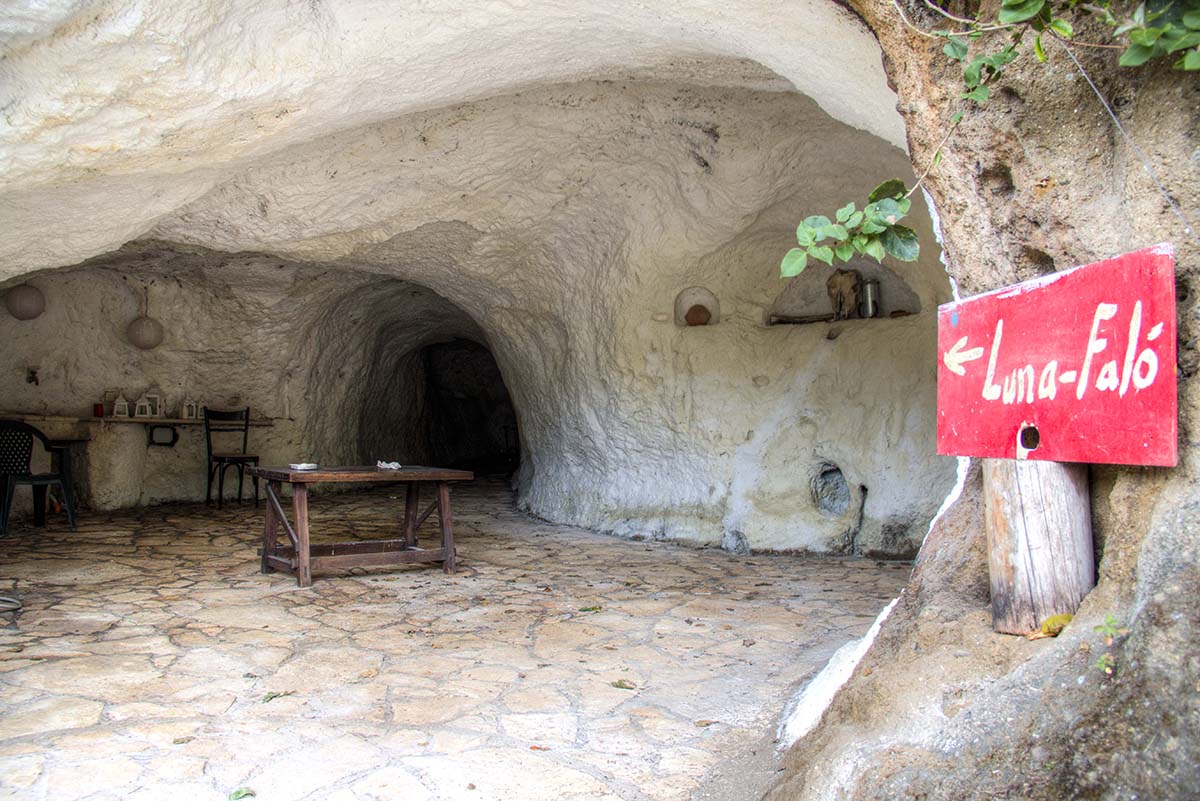 Around Suncave Gardens
The main point of interest is of course Rome, the birthplace of modern European society and home to more museums, churches, and archaeological sights than you could probably ever visit. We found it particularly funny to think about how we were relaxing in the nude this close to Vatican City, where the Pope lives. But that's rather a personal pleasure.
When you get tired of all that Roman art and history, you want to relax. Relax in the nude of course. You could return to Suncave or drive a little bit further towards Santa Severa where the beach has a nude section. Skinny dipping in the Mediterranean sea and sunbathing on the black beach of Santa Severa is certainly something to add to your itinerary.
Even closer to Suncave is lake Bracciano. No skinny dipping options here (well, there probably are if you're careful and stay away from the popular beaches) but nice towns with those typical Italian narrow streets and cozy restaurants and bars. The view of the lake with the castle of Bracciano in the background is certainly one you will remember.
By the way, here's a fun fact about the castle of Bracciano: This is the place where Tom Cruise and Katie Holmes got married in 2011. Before you also start making wedding plans at this place, do remember what happened to the Cruise marriage… You might want to consider a naked wedding at Suncave instead.
Staff of Suncave Gardens
It's very hard to tell you about Leslie in only a couple of lines. So we'll use keywords instead. Leslie is a great cook, an excellent host, a gardener, a jam-maker, a singer, a traveler, a naturist, an entertainer, an animal lover, and generally just a great company to spend your time with. Given her life of travels and art, she has many stories to share with you. Just the other night we were having dinner together and ended up chatting until way after midnight.
At her side is Hoppy. A music enthusiast slash ski racer slash sailer slash photographer and who knows what else. Once you get him started you better be ready for a dose of adventurous stories from around the world. Together they share a love story which is not ours to tell. If you like to know, ask them yourself. What's important here is that they form a great team to run a naturist resort together with occasional
Workaway volunteers
.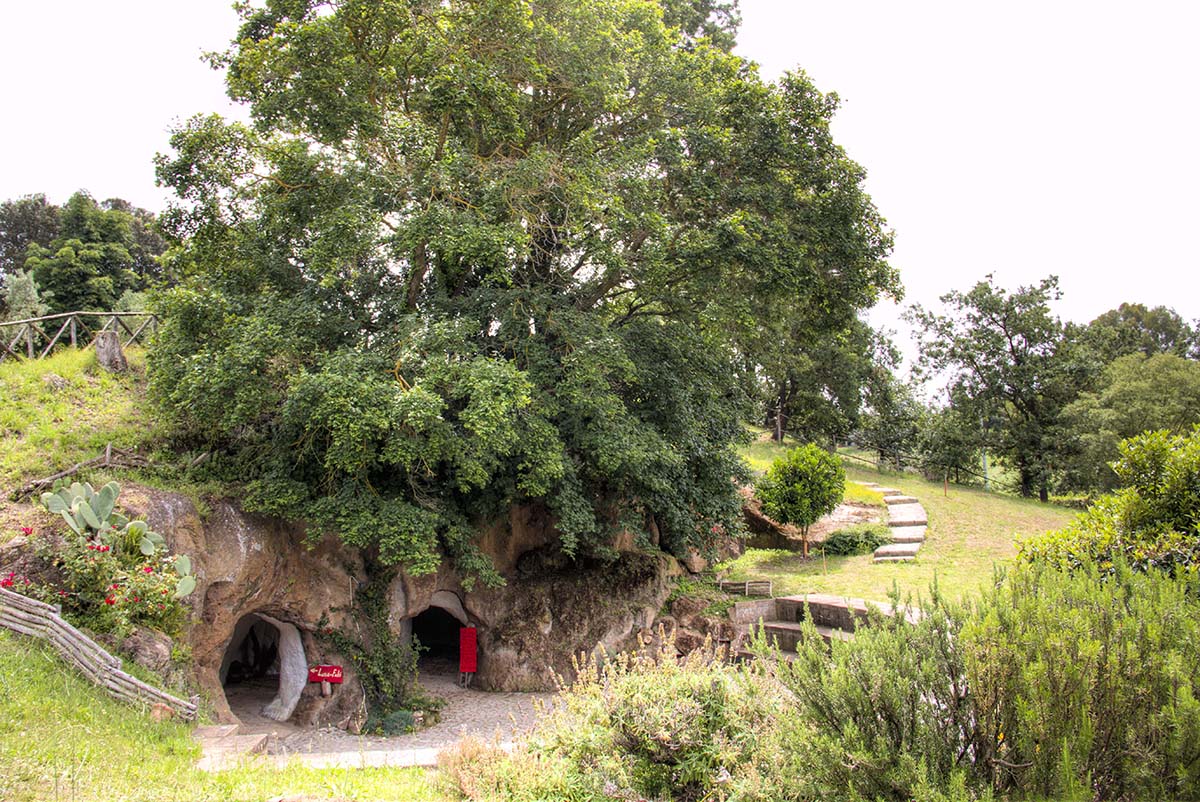 Guests at Suncave Gardens
Since it's still early in the season and because Suncave Gardens is not very much known among the naked travelers yet, we were the only naturist guests during our stay. Together with several members of the band
Yam Papaya
who performed on Saturday evening. We're pretty sure that if the pool had been ready, we would have been able to talk them into a skinny dip. Well, maybe next time.
Suncave will bring people from all different backgrounds together. Naturists, artists, eco-minded travelers, and others interested in this wonderful place. Also, the local naturist organization of Lazio has regular meetups at Suncave. We believe that this is a wonderful thing. But as we mentioned before, if you're really into events or if those mean nothing to you at all, ask what's going on before you book so you can pick the perfect timing.
If you're planning a naturist or cultural event (or a
cultural naturist event
) near Rome, you certainly want to have a look at Suncave as well.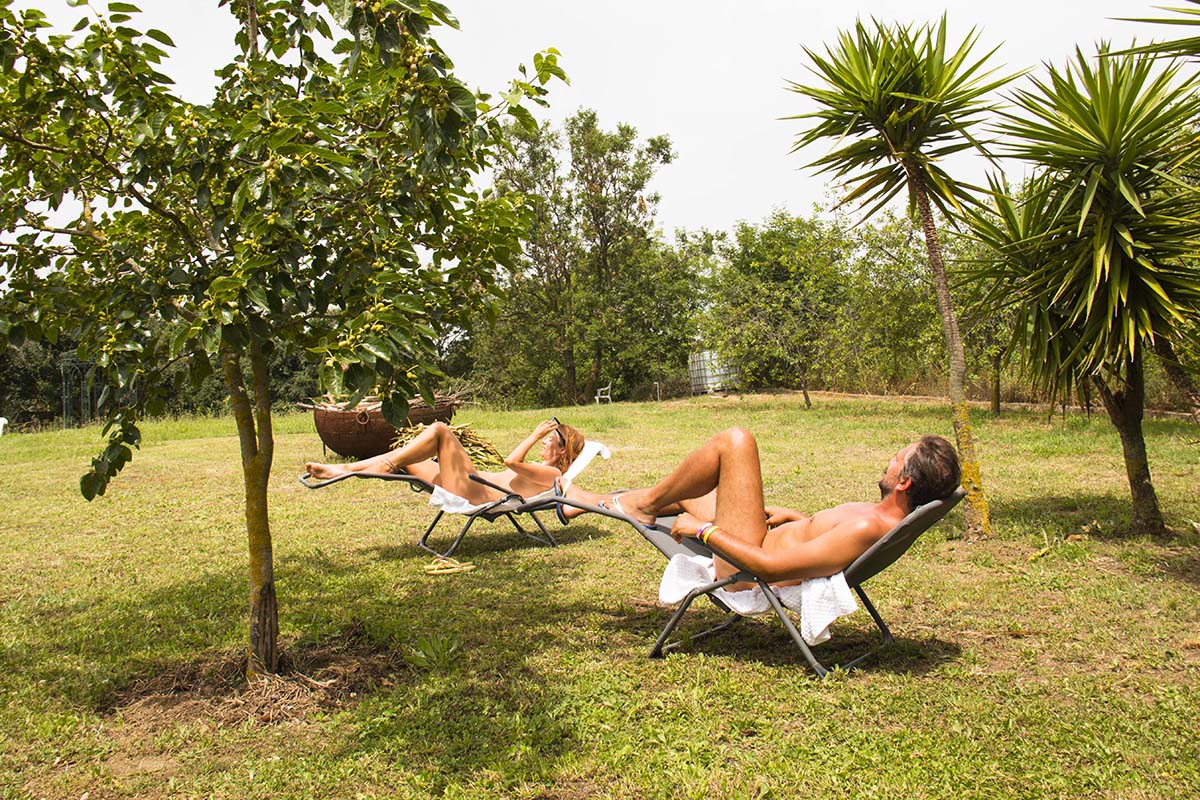 Reservations
It's best to communicate in English, Italian, German, French or Spanish.
Suncave Gardens is open from May to September. Next to overnight stays, day visits are also possible.
Summary
Suncave Gardens is a special place, that much is sure. We believe that it has all the potential to become one of Italy's most fun places to spend your naked holiday while meeting lots of interesting people.
Disclaimer: We have been invited as guests of Suncave Gardens, but of course all opinions are our own. We are super confident you will love this place as much as we did!
---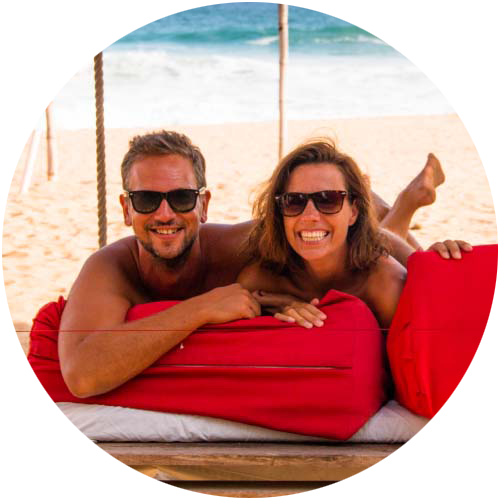 Support Naked Wanderings
Do you like what we do for naturism and naturists? Did we make you laugh or cry? Did we help you find the information you were looking for? Then definitely join our Patreon community!
---