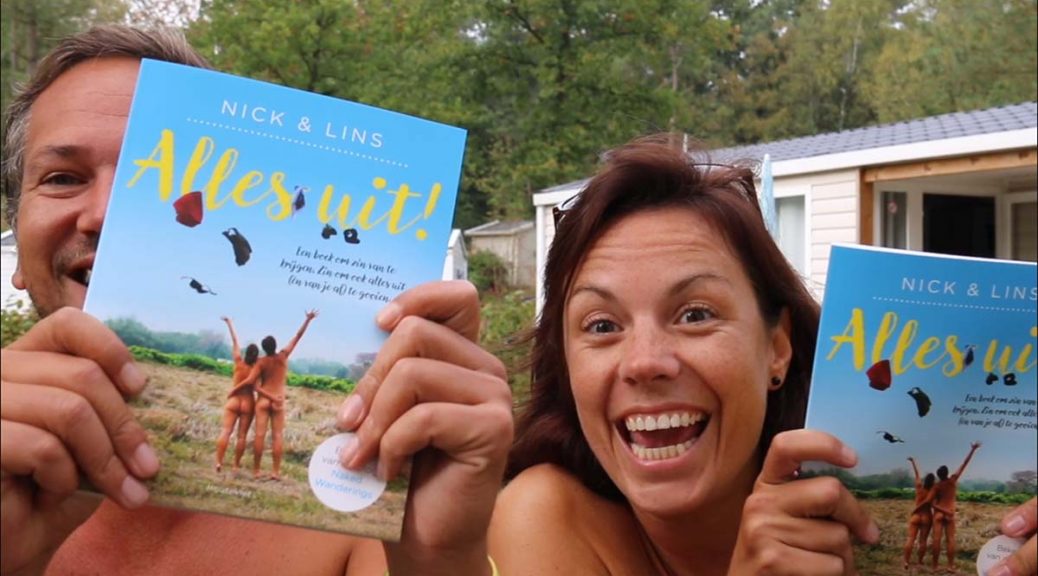 Naked Wanderings presents: Alles Uit!
Naked Wanderings presents: Alles Uit!
** Scroll naar beneden voor de Nederlandse versie **
It's finally there!!!
Naked Wanderings has written a book.
A real one, on paper and with text and pictures and all that stuff… Exciting!
What is it about?
Our goal was to not write the traditional naturism bible but with Alles Uit! (literal translation: "Everything Off") we wanted to tell about naturism in our own words. Pretty much like what we've been doing on Naked Wanderings during the previous years. The red line will be our own story, from those first insecure steps into social nudity towards our epic journey around the world. And about what we learned about naturism along the way.
How to get it?
Unfortunately at the moment our book is only available in Dutch, but we hope that we can update this page soon and add other languages!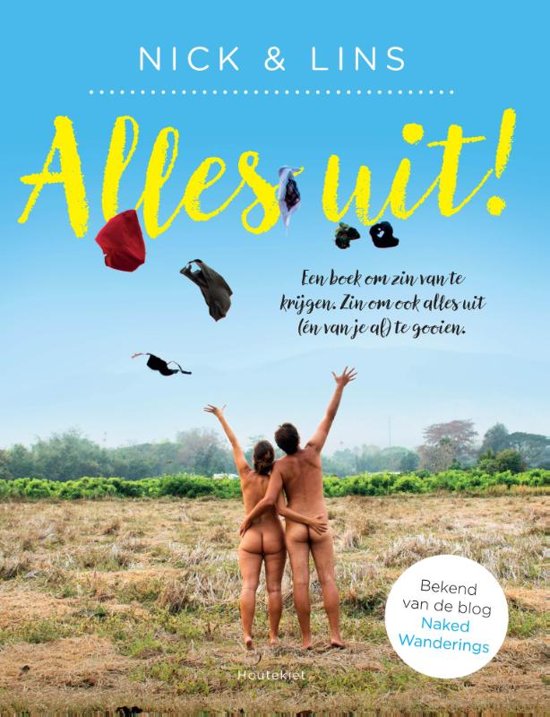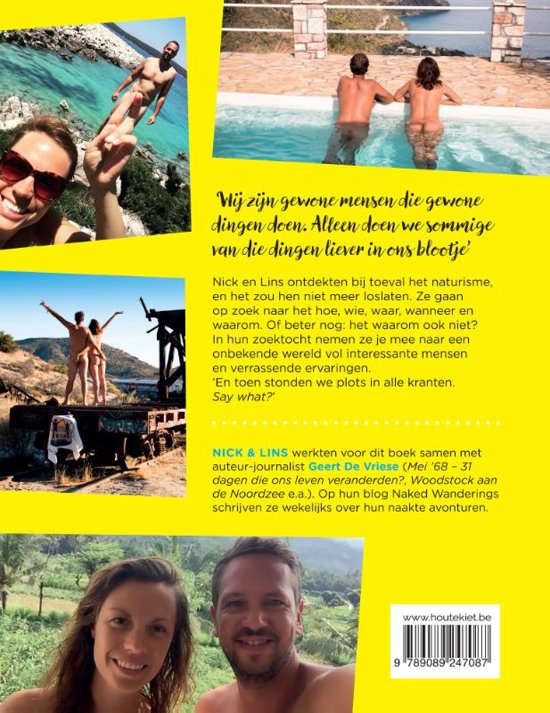 Eindelijk is het er!!!
Naked Wanderings heeft een boek geschreven!
Een echt boek, op papier en met tekst en foto's en al van die dingen… Spannend!
Waarover gaat het boek?
Ons doel was om niet nog maar eens een traditionele naturisten bijbel te schrijven maar met Alles Uit! wilden we vertellen over naturisme in onze eigen woorden. Een beetje zoals we de laatste jaren al deden op Naked Wanderings. De rode lijn zal ons eigen verhaal zijn, vanaf die eerste onzekere stappen in het sociaal naakt tot onze fantastische reis rond de wereld. En over alles wat we leerden over naturisme onderweg.
Hoe kan je het boek kopen?
Momenteel is Alles Uit! enkel te verkrijgen in het Nederlands, maar we hopen natuurlijk dat we deze pagina snel kunnen updaten andere talen kunnen toevoegen.