If there is one place in this world that could be called the Underdog of Nudism, it must be California. This south-western American state has everything to fulfill the needs of the nudist. Nice nudist beaches, a wide variety in clothing optional resorts, nudist RV parks, great weather and a whole bunch of friendly local nudists. Although nudism in California is gaining importance, the state has not (yet) managed to take a top place on the nude traveler's destination list.
Best time to visit California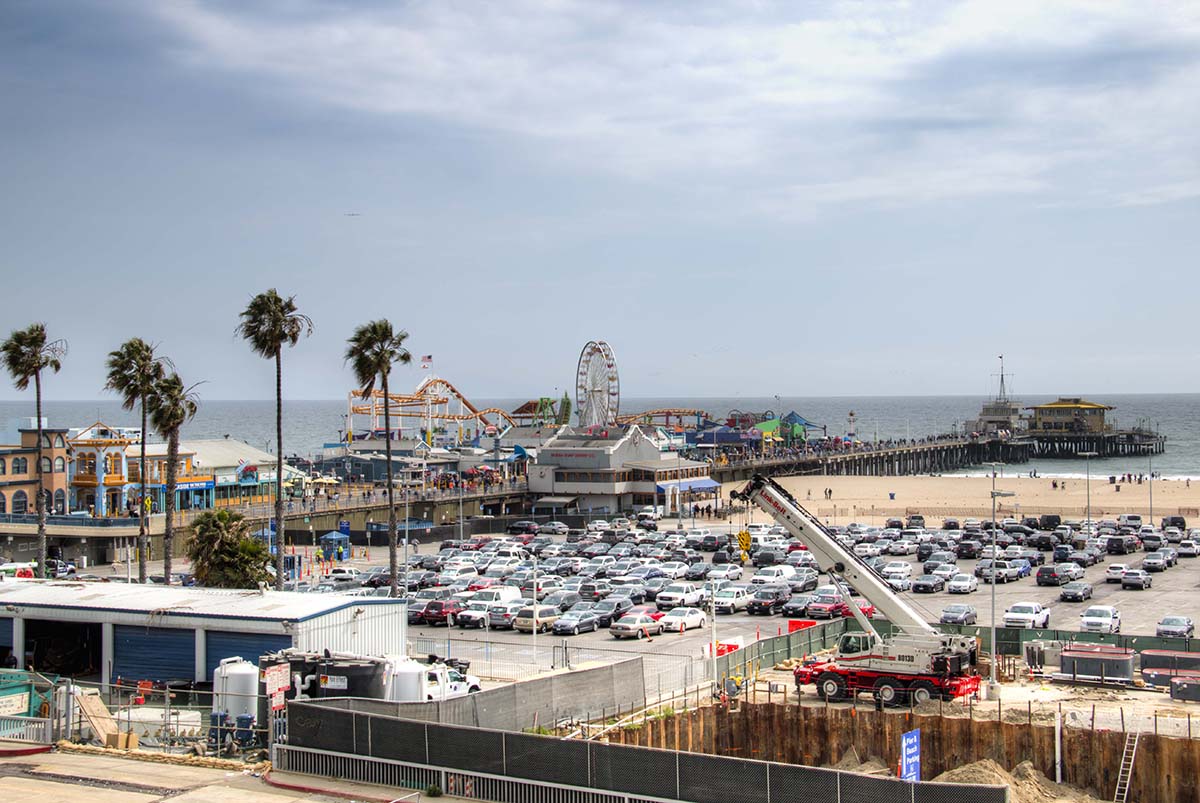 Nudist Clubs and federations
Many nudist resorts in California have their own clubs and membership system. If the club is affiliated with AANR or TNS you will both receive the benefits (magazine, newsletter, discounts,…) of the federation as the benefits of the club (discounts, events,…). A number of specific non-landed nudist clubs exist in California, mostly for a specific interest or region.
The most known non-landed clubs are:
✅ NitOC: Naturists in the Orange County. They organise events at beaches, in nearby nudist resorts and in private places.
✅ SCNA: Southern California Naturist Association, based in Los Angeles. They organise events in nearby nudist resorts and in private places.
✅ Camping Bares: San Diego based naturist club which organises mostly beach visits, nude hikes and camping trips.
✅ The Olympian Club: Based in the Orange County and organise events in nearby nudist resorts and in private places.
✅ River Dippers: Based in northern California and organise events in nearby nudist resorts and in private places.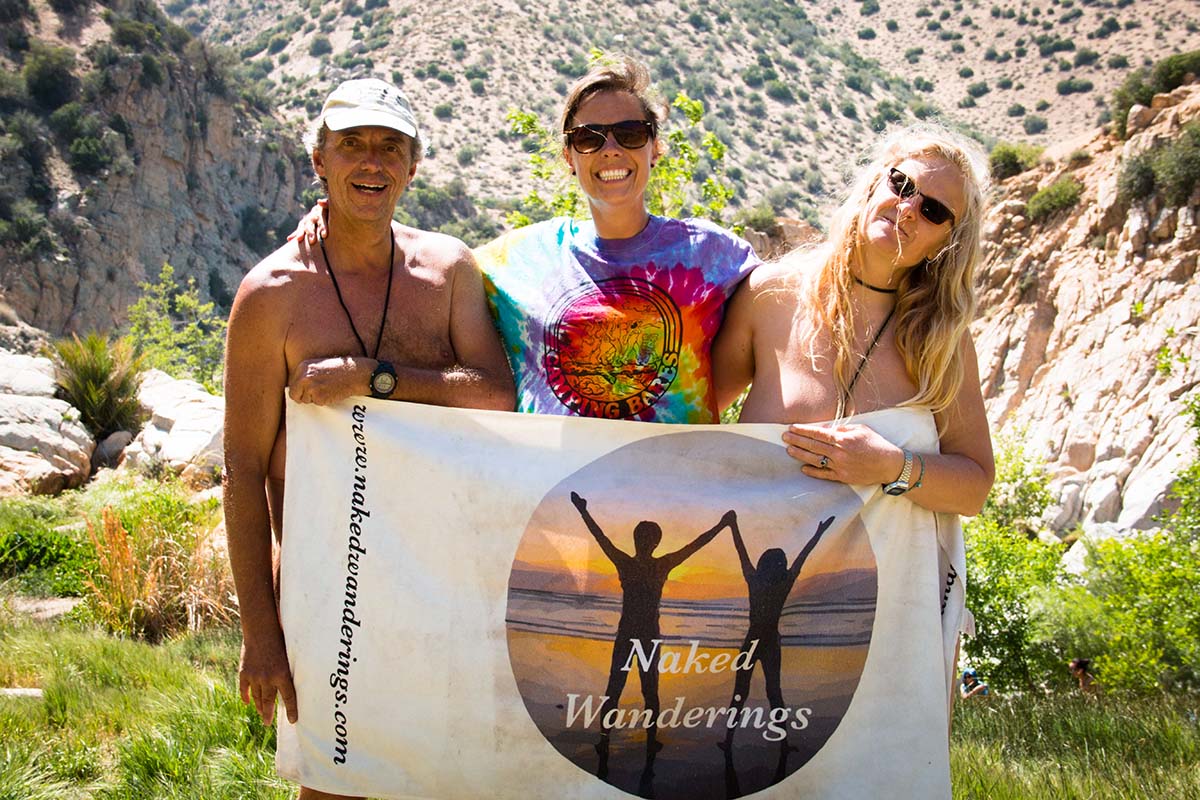 Nude in nature and other public places
On federal level there isn't a real law against nudity in the USA, but that doesn't mean that it's a guaranteed right. State and county laws can take precedence. Which makes it all a bit dubious and very region dependent. The Los Angeles and Santa Barbara counties for example have strict anti-nudity laws and beach nudity will get you a fine.
A good advice is: If the local authorities ask you to put your clothes back on, don't argue.
Some more advice: If there are others around, ask them if they are okay with you being naked. If you don't surprise them they will be less likely to complain. They might even drop their clothes as well.
Some natural places which are know for allowing nudity and have great possibilities for nude hikes include: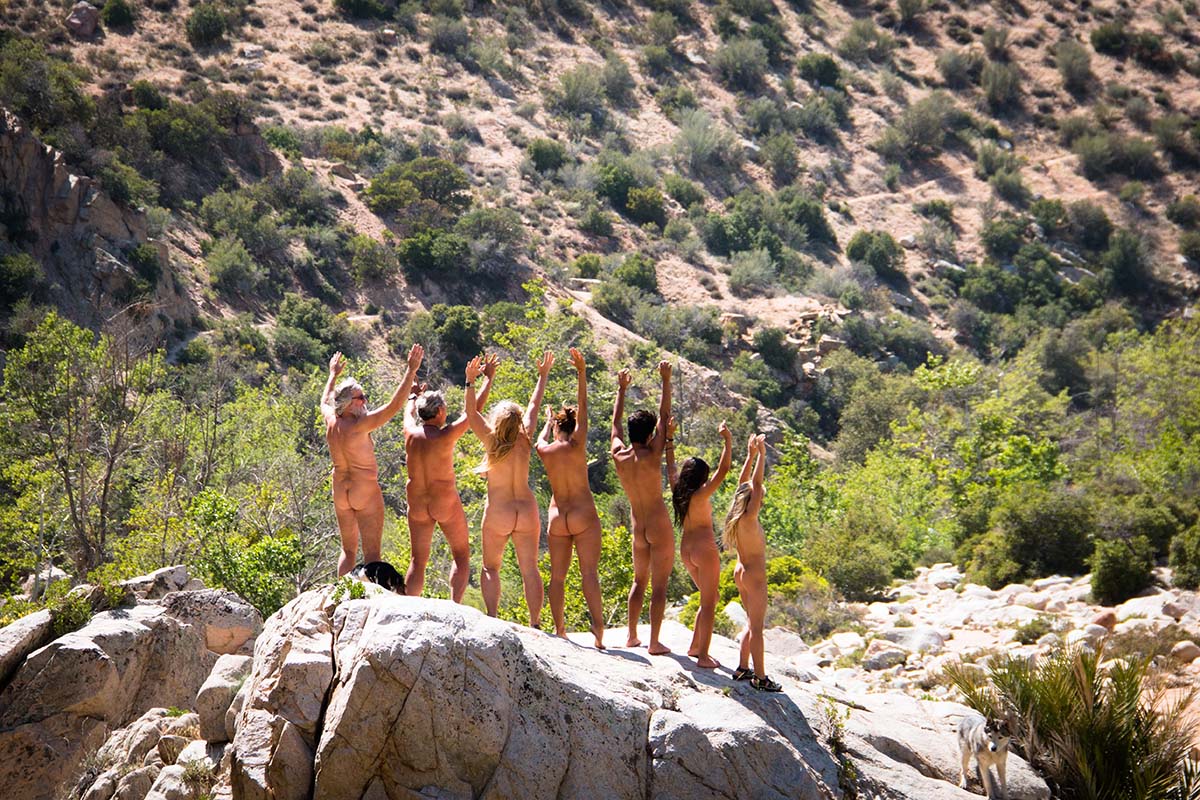 Nudist Bed and Breakfasts in California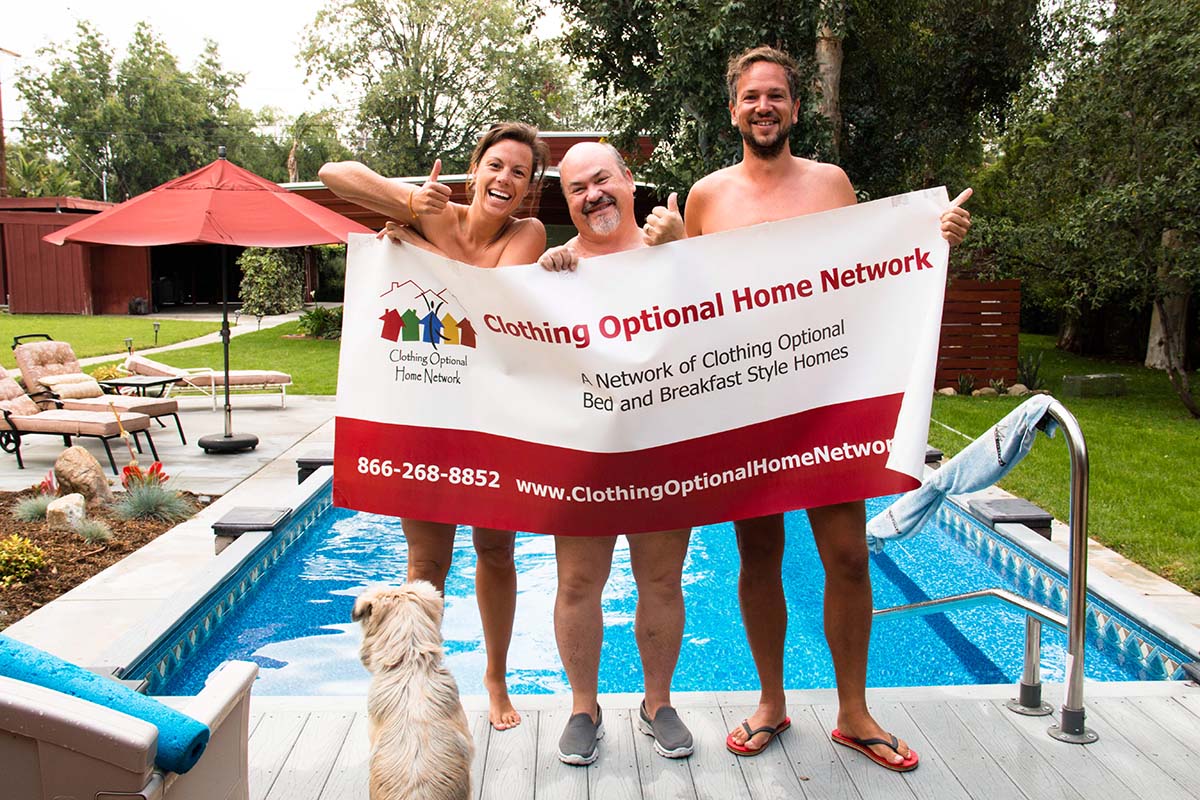 Lifestyle and gay/men only resorts
Similarly for gay/men only resorts. These are very common in the Palm Springs region but can be found in other places around California as well. Many of these have a clothing-optional policy and some focus 100% on non-sexual nudity. Several others will encourage sexual activity. Again it's impossible to know which is which without trying them all. We didn't do that. So we'll leave these out of our overview as well. If you're interested in visiting a gay or men-only resort, you can easily find them on Google. But do know that the LGBTQ community is also welcome in genuine nudist resorts.
Here's a tip: In the USA the term "lifestyle" is generally used for swinging/sexual nudity/swapping partners. For foreigners, this can be something new and we received several frowns when we said how much we "enjoyed the nudist lifestyle". We had no idea, until we found out what "lifestyle" meant…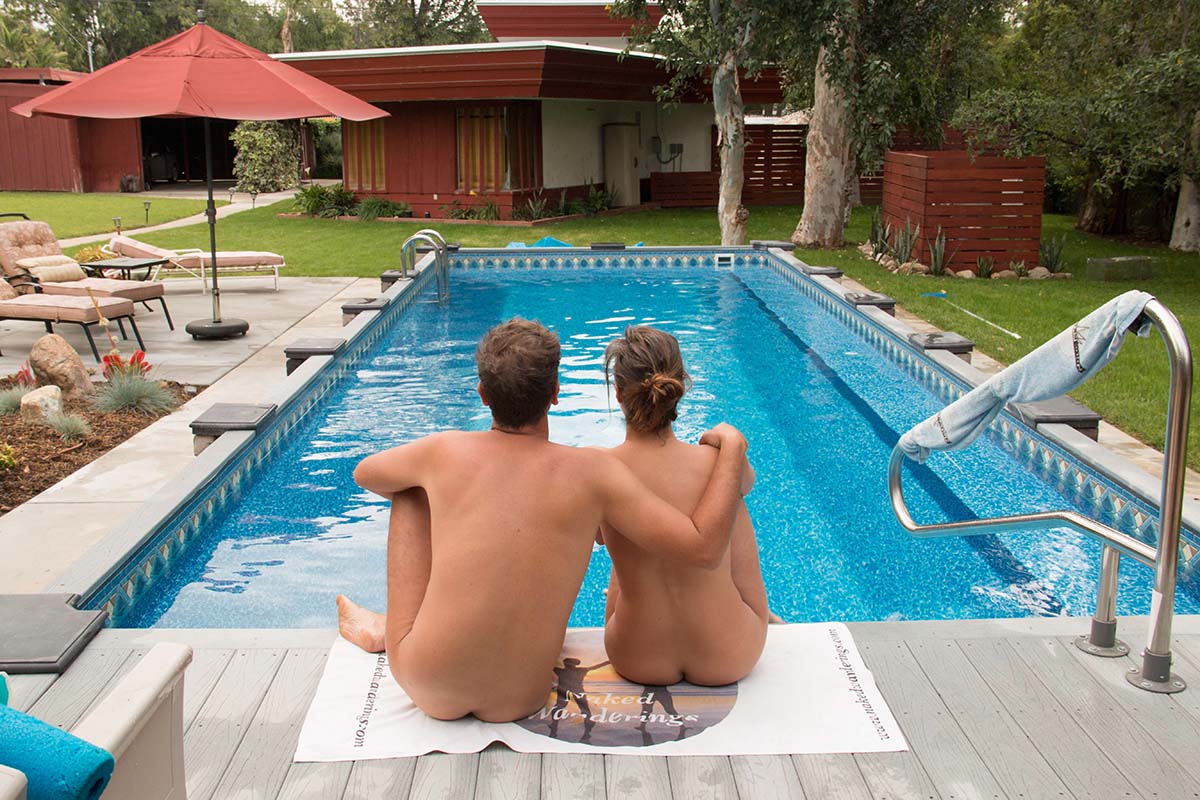 California's nudist resorts and nude beaches
Southern California
Riverside County
San Diego County
San Luis Obispo County
Los Angeles County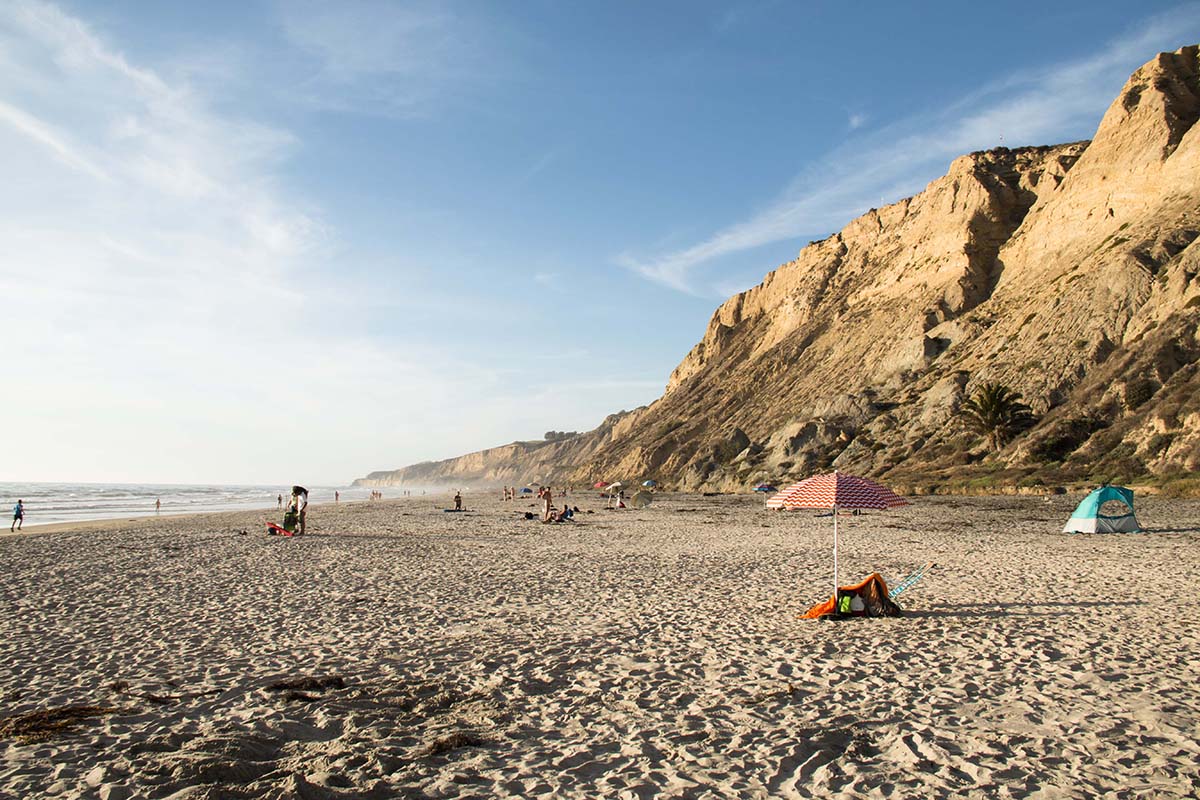 Northern California
Monterey County
Santa Cruz County
San Francisco County
Marin County
Santa Clara County
Contra Costa County
Sacramento County
Sonoma County
Mendocino County
Humboldt County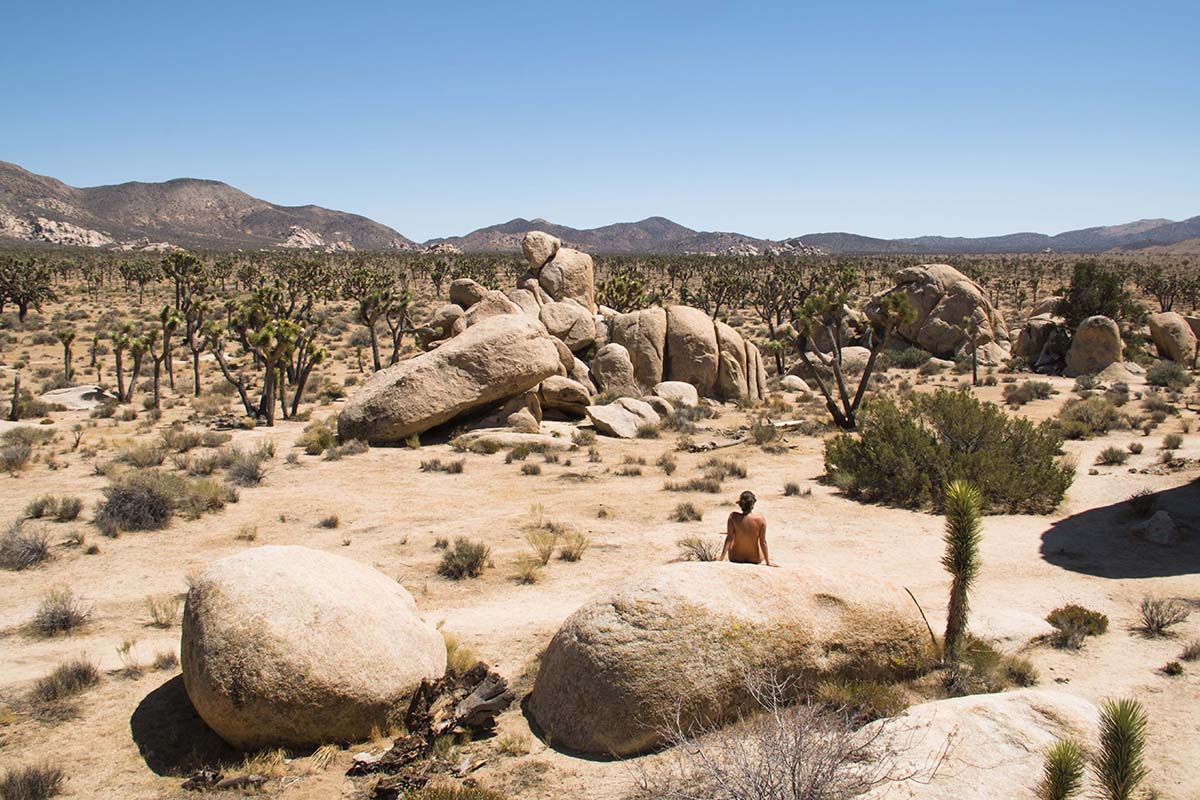 What to eat in California
California has an interesting cuisine which is a combination of typical American food and Mexican specialties, often even with a certain Asian influence. Fast food is still very popular but we're not going to list any Big Macs or Double Whoppers here as they are common all over the world. So let's focus on some typical Californian dishes:
Getting to California and around