Spain has been a popular naturist destination for many decades. And it will probably remain so for many decades to come. With a number of naturist campings, nude hotels, naturist villas and naturist apartment complexes, Spain caters to every budget and every requirement.
There are the popular naturist villages Vera Playa and Charco del Palo and the Spanish coast is dotted with official and unofficial nude beaches. Thanks to the agreeable climate, it's also possible to get naked in Spain during the low season and the Canary islands even have naturist weather year-round.
In this guide, we'll show you around some of the best naturist accommodations and the most wonderful nude beaches.
Welcome to Spain!
Public nudity in Spain
Spain does not have specific laws against public nudity. This technically makes it legal to be nude everywhere in the country. But of course, it doesn't work like that. The Spanish government does have laws against public disturbance and if you'd decide to walk butt naked through central Madrid, there's quite some chance that someone might be disturbed about your nudity.
In this case, it's important to understand the culture and etiquette of the country. Just like few people would appreciate it if you'd walk around in speedos or bikini in any city center, also nudity is pretty much out of the question. The acceptance of nudity in Spain is mostly focused on the beaches. Topless sunbathing has been common for many decades in the country and is possible at any given beach. Naked breasts at Spanish beaches are as common as paella restaurants.
For full nudity, it's best to check upfront whether the beach you're planning to visit has any history with naturism or nude sunbathing. There are numerous official and unofficial nude beaches in all of Spain where you can get naked without worries. If you would decide to go skinny dipping at a beach which is not commonly frequented by naturists, it's always best to move to the far ends, away from the crowds. Again, if you'd decide to get naked in the mids of hundreds of textiles, chances are that someone will be disturbed and that a visitor or an official will ask you to put on some clothes.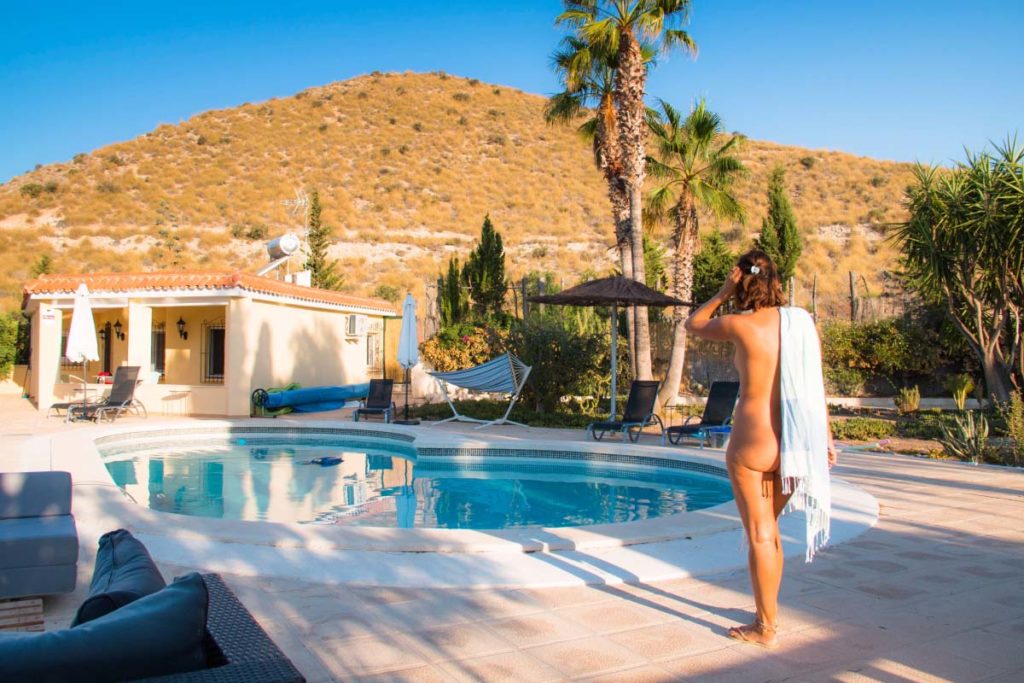 Adults-only naturist resorts in Spain
Further in this guide, you may notice that quite a number of the naturist resorts are adults-only. It's important to mention here that this doesn't mean that anything is happening at the resort which shouldn't be seen by children.
In Europe and the USA, there are quite a lot of travelers (not only naturists) lately who prefer to spend their holidays without being surrounded by children. Not their own children and definitely not someone else's. Spain is one of the first European countries to jump on that "child-free holiday market".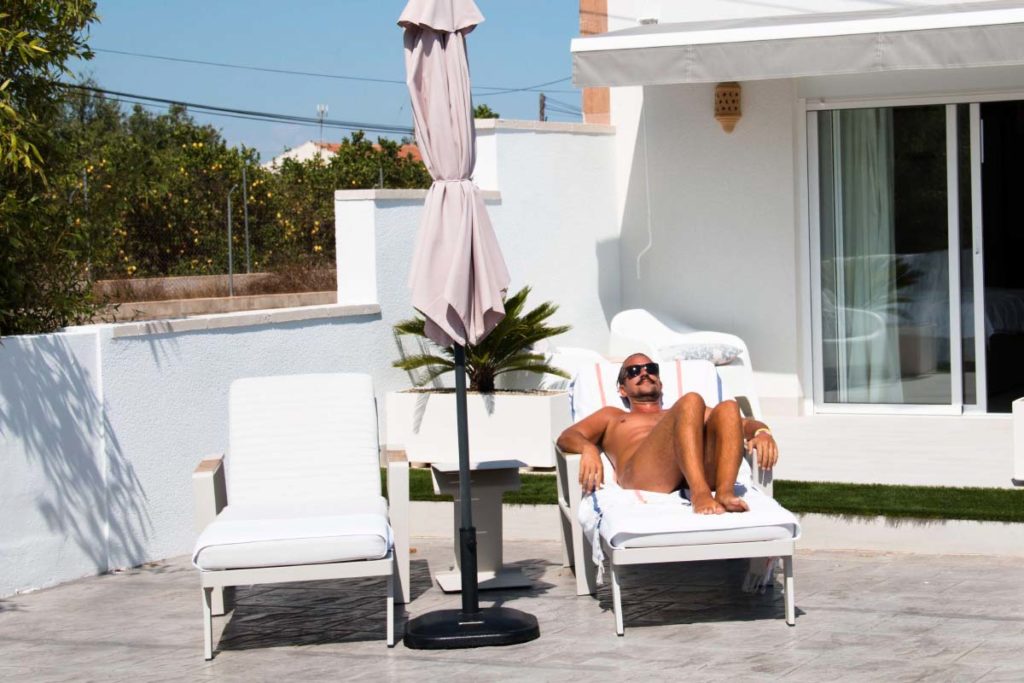 Best time to visit Spain
The south of Spain, on the other hand, gets hot summers and mild winters due to its Mediterranean climate. Temperatures in the summer months easily go into the 30s (Celcius) and often reach the 40s. If you're planning an active vacation you might want to avoid these months. Also, the Spanish Costas run full of tourists during high season and the possibility to get naked on the beaches becomes less. The best time to visit the southern regions of Spain is definitely in spring or autumn.
The Balearic and Canary islands have agreeable weather year-round and it's not uncommon to be able to get naked here while the rest of Europe is covered in snow. Strong winds can sometimes keep the temperatures pretty low though. Unless you like big crowds, it's also advisable to visit the islands outside of the high season.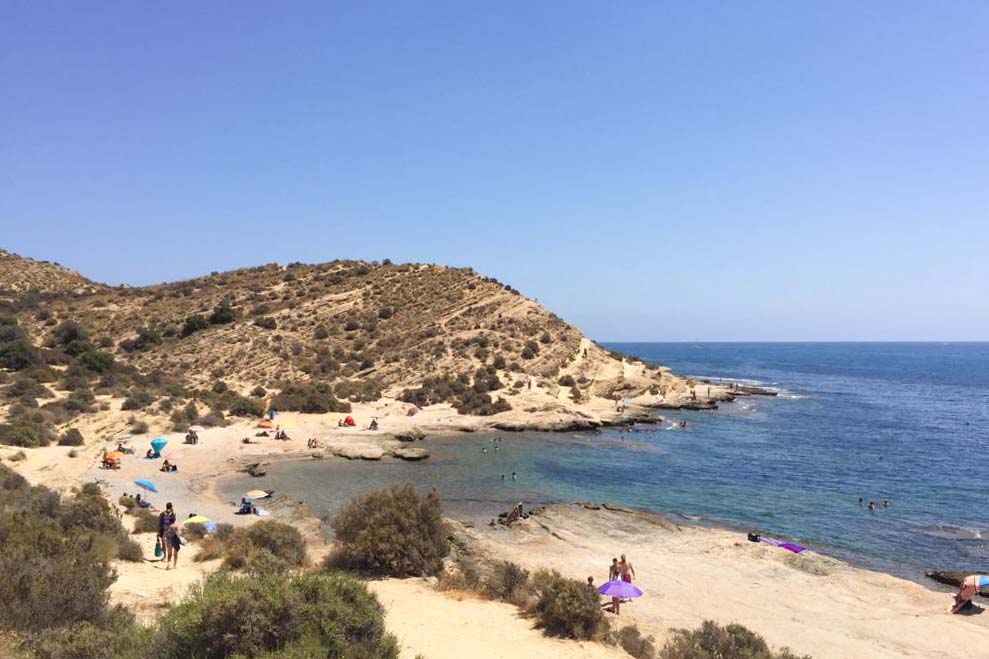 Nude beaches in Spain
We already mentioned that Spain does not have a specific law against public nudity. This means that technically every beach could be considered clothing optional. As long as nobody is offended. If you plan to get naked on beaches that are not regularly visited by naturists, it's best to walk away from the crowds before dropping your pants.
Lots of the Spanish beaches are frequented by naturists or have a section where it's common to sunbathe nude. It's impossible to list all of them here and some also heavily depend on the season. During the high season when lots of textile travelers visit Spain, it's advisable to pick out the more popular nude beaches.
In this section, we'll give you an overview of popular nude beaches in every region of Spain.
Nude beaches in Catalunia province
Nude beaches in Girona
Nude beaches in Tarragona
Nude beaches in Valencia province
Nude beaches in Alicante
Nude beaches in Andalucia province
Nude beaches in Almeria
Nude beaches in Malaga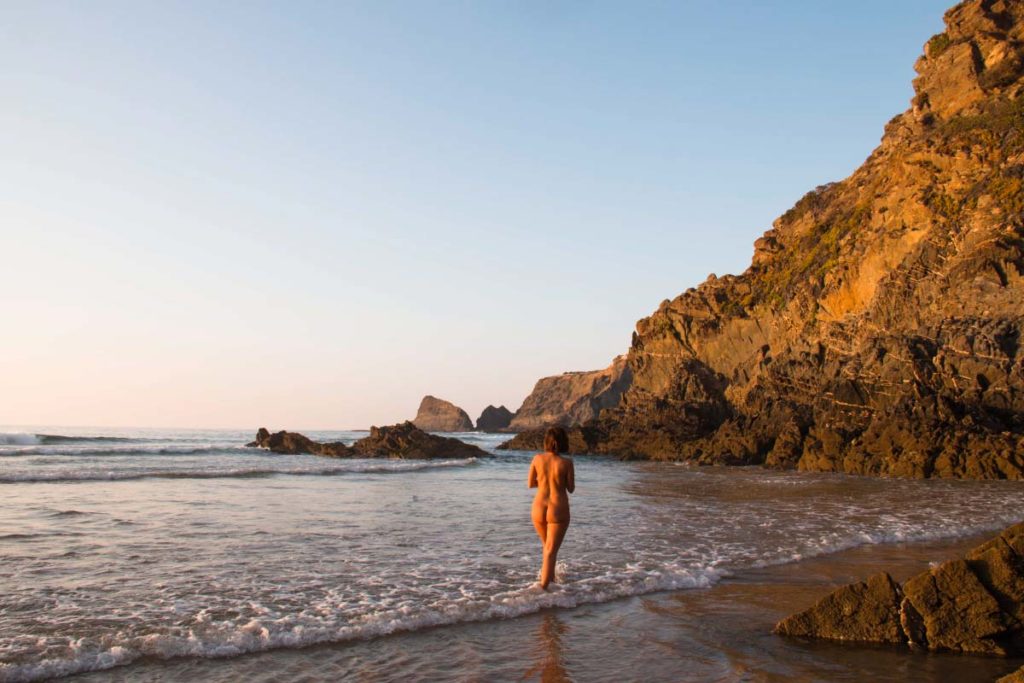 Nude beaches in Basque province
Nude beaches in Asturias province
Nude beaches in Galicia province
Nude beaches in the Balearic islands
Nude beaches in Mallorca
Nude beaches in Ibiza
Nude beaches in the Canary islands
Nude beaches in Fuerteventura
Nude beaches in La Palma
Nude beaches in Lanzarote
Nude beaches in Tenerife
Nude beaches in Gran Canaria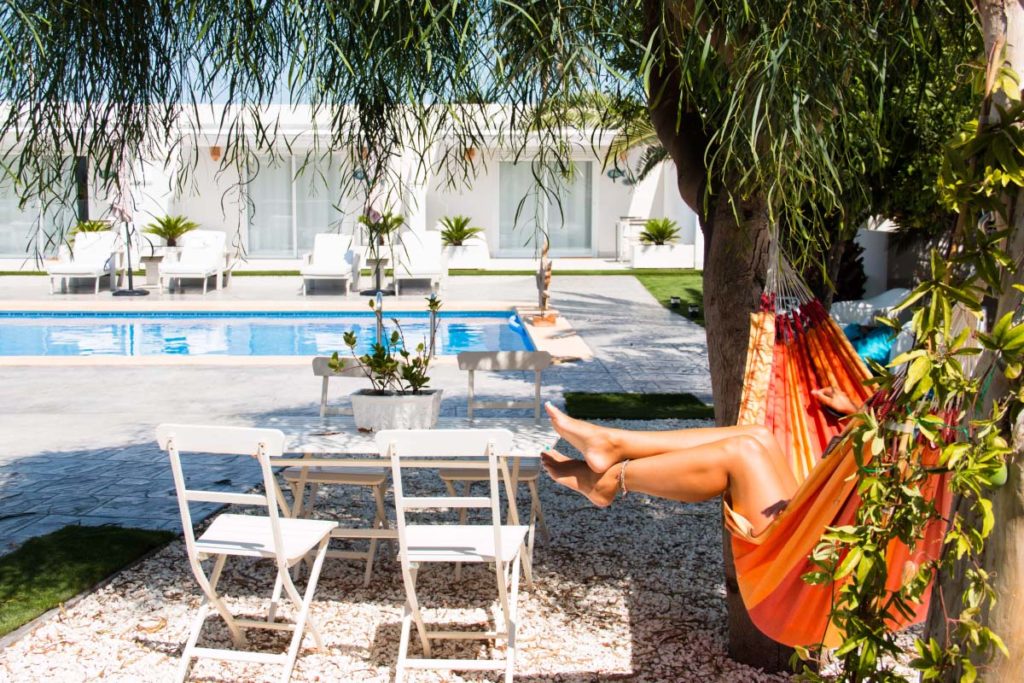 Naturist resorts in Spain
Naturist resorts have been popular in Spain for quite some time and can mostly be found at the Mediterranean coast and the islands. What follows is a complete overview of all naturist resorts in the country.
Naturist resorts in Catalunia province
Naturist resorts in Girona
Naturist resorts in Tarragona
Naturist resorts in Valencia province
Naturist resorts in Valencia
Naturist resorts in Alicante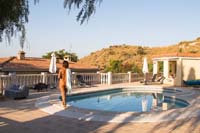 RECOMMENDED: Lavinia Naturist Resort – San Vicente del Raspeig
The small villa resort Lavinia definitely deserves the title of naturist pearl of the Costa Blanca. The owners take excellent care of their guests and make sure that every need is fulfilled. Guests can enjoy the two swimming pools and the sauna. Nude walking is allowed in the near surroundings of the resort and communal dinners are often organized. There are four fully equipped rental villas in different sizes. Several nude beaches are at a short drive away.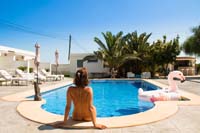 RECOMMENDED: Finca Pura – Elche
The clothing-optional concept, which Finca Pura embraces, might be quite unknown in Europe but gives a perfect idea of the atmosphere at this lovely guesthouse near Elche. It's live and let live. No judgments. The wonderful owners have earned their stripes running a restaurant in Belgium and know very well how to give their guests a wonderful holiday. Finca Pura has 4 luxurious rooms and a large swimming pool. Several nude beaches are at a short drive away.
Naturist resorts in Murcia province
Naturist resorts in Murcia
Naturist resorts in Andalucia province
Naturist resorts in Almeria
Naturist resorts in Granada
Naturist resorts in Malaga
Naturist resorts in Cadiz
Naturist resorts in Extremadura province
Naturist resorts in Cáceres
Naturist resorts on the Balearic islands
Naturist resorts in Mallorca
Naturist resorts on the Canary islands
Naturist resorts in Lanzarote
Naturist resorts in Fuerteventura
Naturist resorts in Gran Canaria
Naturist resorts in Tenerife
Naturist resorts in La Palma
What to eat in Spain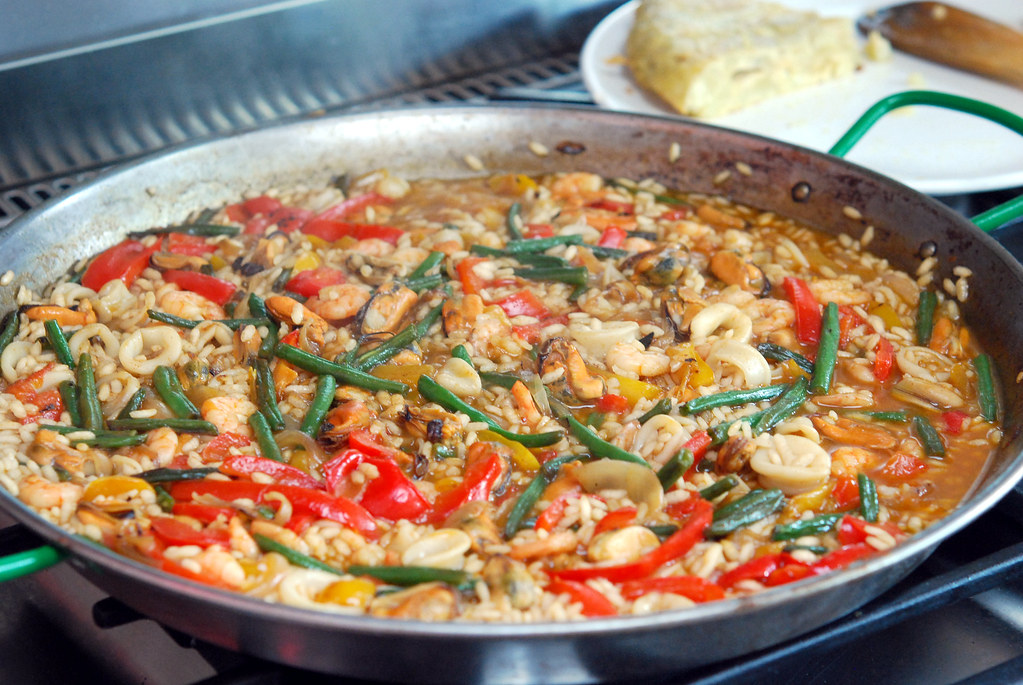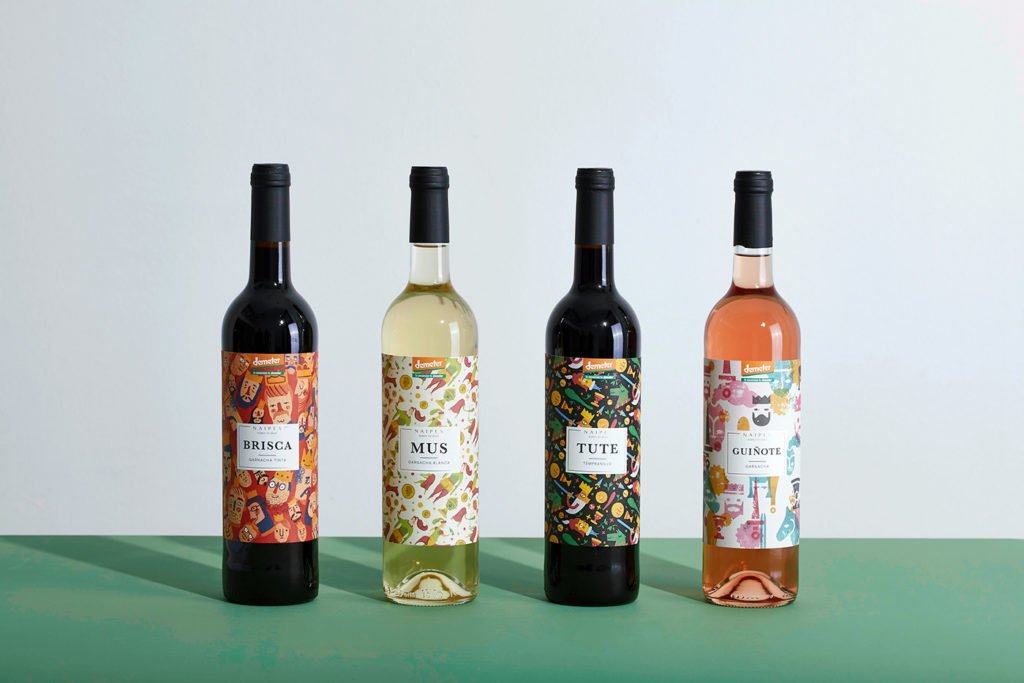 Getting to Spain and around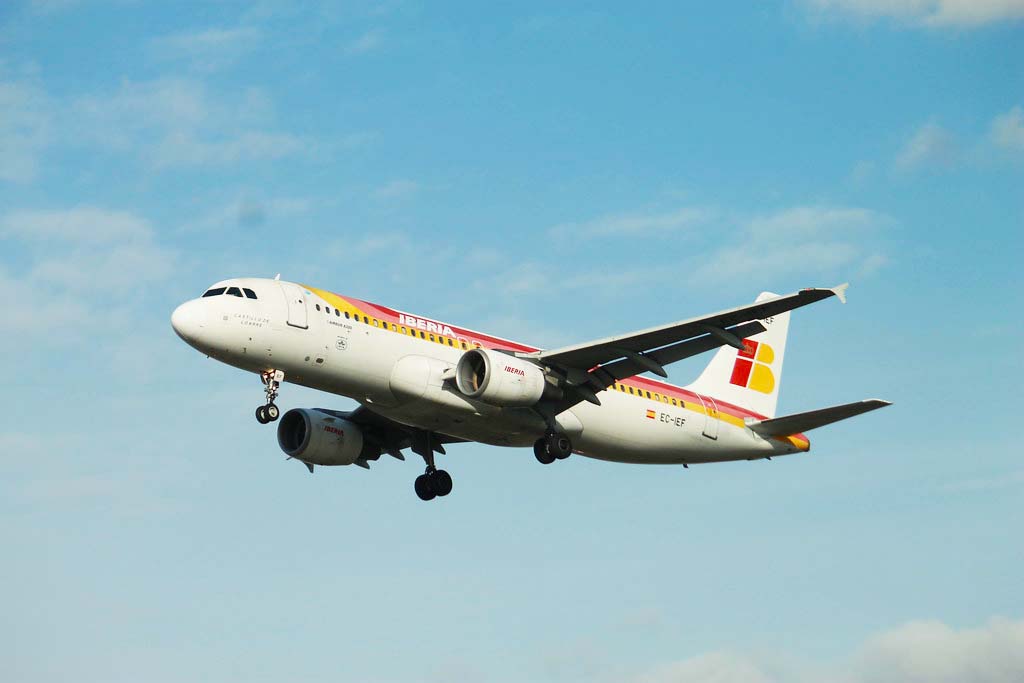 In Spain you must be 18 years or older to drive a car on public roads and of course, be the owner of a driving license. Many car rental companies do require the drivers to be 21+ and have their license for at least 2 years.
All European driving licenses are accepted, as well as those from Norway, Switzerland, Iceland and Lichtenstein. Visitors from other countries are required to have an International Driving License.
Although the Spanish are mostly very relaxed people, some of them tend to change as soon as they see a steering wheel and suddenly think that they've entered some kind of race. Don't let them stress you. If they're driving too fast, slow down a bit so they can overtake you.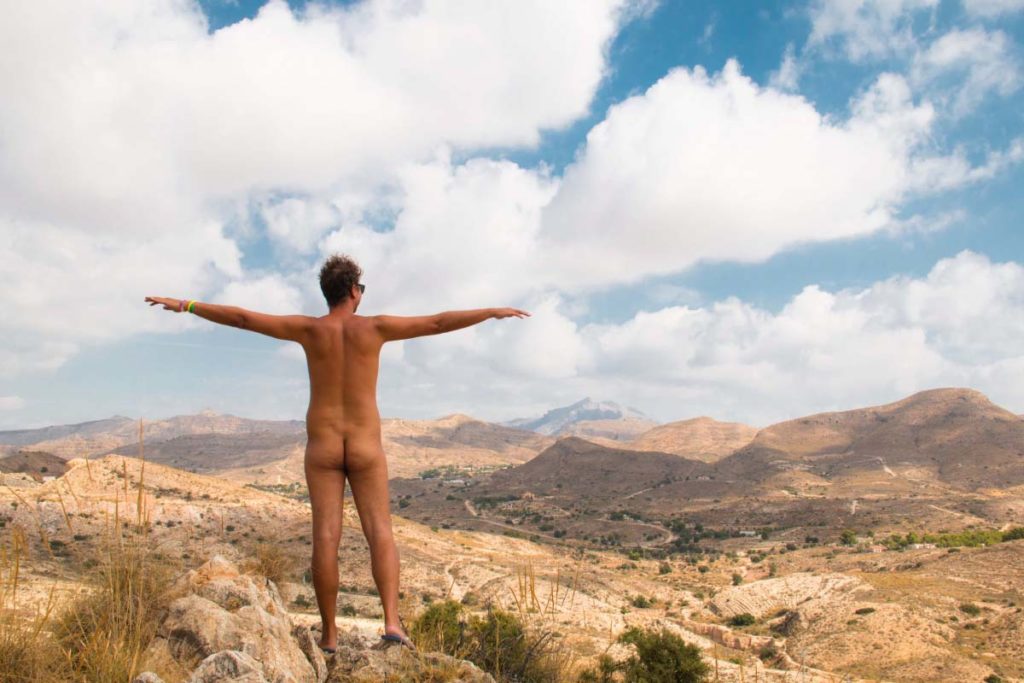 Visa regulations for Spain
Spain is part of the Schengen zone, which means that visitors from the whole European union can visit the country with just a regular identity card. Also visitors from Norway, Iceland, Switzerland and Lichtenstein are not required to get a Schengen visa to enter Croatia (or any other EU country).
Visitors from every other country will have to apply for a Schengen visa. This process often takes 14 to 21 days and requires a valid passport with at least 2 empty pages, proof of accommodation, proof of outgoing flights, travel health insurance and proof of financial sufficiency. Yes, it's a lot, but in return, you'll get a paper in your passport which will allow you to travel for 90 days not only in Spain but in every country which is part of the European Union.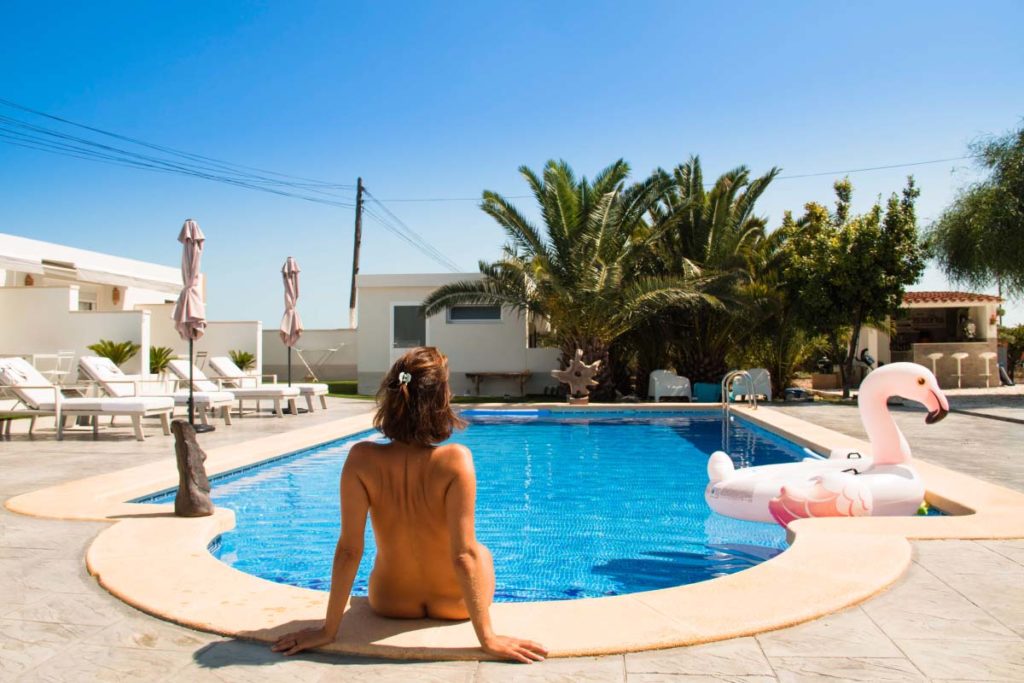 Staying safe in Spain
Spain is generally a really safe country to travel to, so special precautions don't need to be taken. However, a good portion of common sense might come in handy if you like to keep your wallet. The big cities and tourist hotspots do have a fair amount of pickpockets and petty thieves, so always take care of your belongings. Especially in places with a lot of people like tourist sights and public transport. In restaurants and bars, always keep your bags on you or connected to you.
To have a completely worry-free experience in Spain, the smartest thing is to get travel insurance. World Nomads is a popular choice among travelers, enter your information below to get a FREE quote!