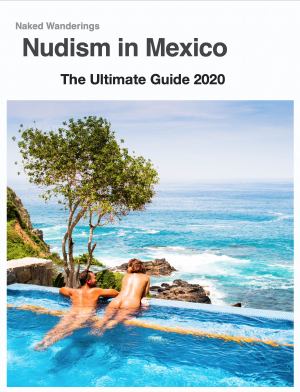 Naked Wanderings' Ultimate Guide for Nudism in Mexico
Get on Kindle
Made with love by nudists for nudists.

Last updated: January 2020
Pages: 97
Size: 74MB
Language: English

Explore the nudist options in Mexico
Have you ever considered Mexico for your clothes-free vacation?
If you buy this guide, we're pretty sure that Mexico will appear on your to-visit-list after let's say the 4th or 5th paragraph.
Public nudist beaches in Mexico are not that common, but in exchange there is a great variety of nude resorts, some of them even with their private piece of nude beach.
Not only does Mexico have a year round perfect naturist climate, the country is also heaven on earth for foodies, nature lovers and culture enthusiasts. Not to mention that it's a pretty decent place for the wallet as well.
Here's already a fun fact: Because "naturism" ("naturismo" in Spanish) has already been picked up by another movement, in Mexico they speak about "nudism" ("nudismo"). You'll find plenty of naturist shops in Mexico, but don't expect them to sell sarongs or sunscreen.
Welcome to Mexico!

How this guide will help you
✅ Get an accurate map with all the nudist and clothing-optional resorts in Mexico.
✅ Get an overview of the best nude beaches in Mexico, and tips for nearby accommodations.
✅ Get detailed information about every nudist resort in Mexico, including availability and contact info.
✅ Read complete reviews of the nudist resorts that we personally visited.
✅ Get ALL the essential information about visiting Mexico. How to get there, what to eat, the best time to visit, visa regulations and much more.
✅ Find the best resources for organizing your vacation to Mexico.
✅ Get lots of insider tips and tricks to make your nude vacation in Mexico one of the best ever!


💚 Lots of photos
💚 A complete review of Hotel Nude in Zipolite
💚 A complete review of Casablanca Guest House in Zipolite 
💚 A complete review of Playa Sonrisa in Xcalak
💚 A complete review of Hidden Beach Resort in Playa del Carmen
💚 A complete review of Desire Resorts in Puerto Morelos
💚 The results of our experiment of how genuine nudists can feel comfortable at a sensual resort
💚 The story about how we fell in love with Zipolite and why you will too
💚 Naturist extremes in Mexico and figuring out what that means
💚 Nick and Lins get naked in Mexico
💚 An interview with Mr. President: Hector Martinez
💚 How to book your nude vacation without a travel agency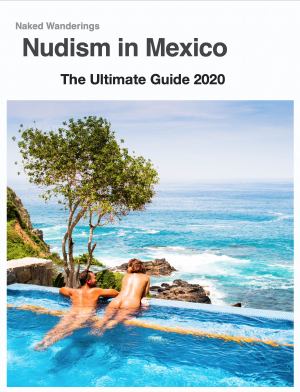 Naked Wanderings' Ultimate Guide for Nudism in Mexico
Get on Kindle
Made with love by naturists for naturists.

Find more Ultimate Naturist Destination Guides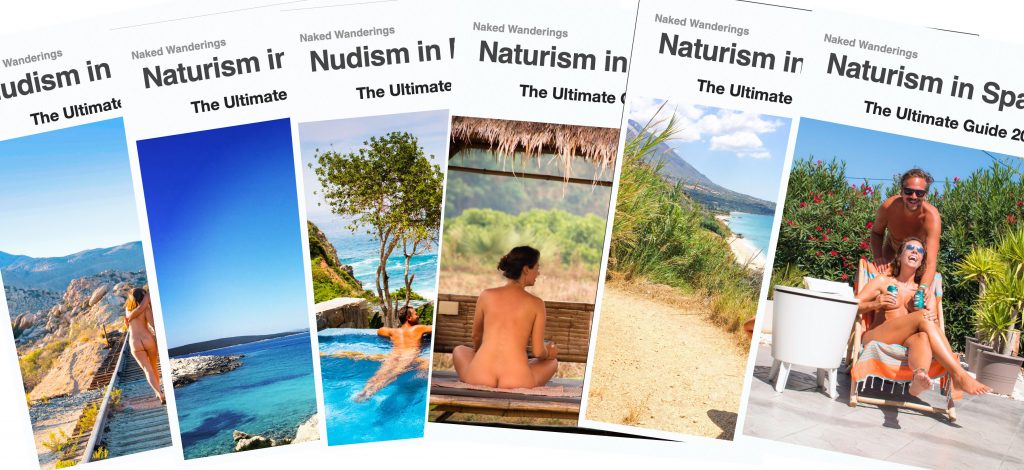 ---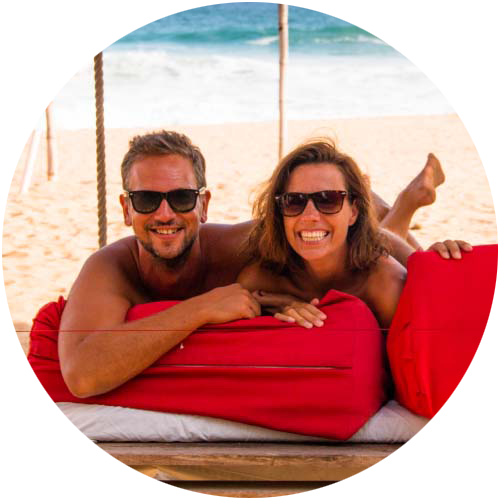 Support Naked Wanderings
Do you like what we do for naturism and naturists? Did we make you laugh or cry? Did we help you find the information you were looking for? Then definitely join our Patreon community!
---