Although Sri Lanka has all the recipients for a perfect naturist holiday, the government and the culture are still not convinced. As we wrote earlier in our
Brief History on Sri Lankan Nudity
, we found out a bit too late that there were about zero opportunities for naturists on the exotic island. For us, it didn't matter that much though. Having the naturist resorts presented to us on a golden plate, like in Europe, is of course a lot of fun, but we also like the experience of searching for the hidden gems ourselves, although that sometimes means that we have to spend hours and hours with a thousand Sri Lankans on a very slow train.
Obviously our best chances would be the beaches, we've seen so many pictures of pristine and desolated Sri Lankan white sand stretches that we couldn't stop dreaming about finding a place where we could get our (meanwhile already pretty white again) behinds in the sun.
But first, we wanted to see if the midland had anything to offer us. The area around Kandy seemed very appealing to us, so we chose Welikande Villas as our base camp.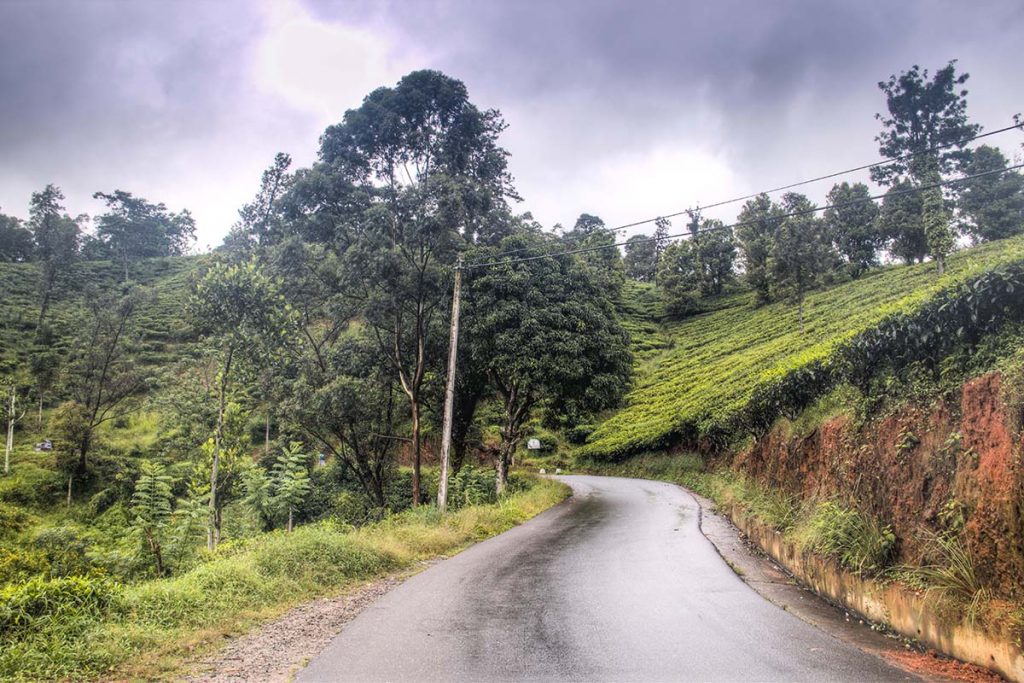 Location
Only about 20 kilometers of the city center of Kandy lays Teldeniya town. By bus, this short distance could easily take more than an hour (trust us, we know) but with private transport, a tuk-tuk, for example, the ride should go much faster. From Teldeniya you have to go uphill and find your way through steep and curvy roads to the hotel. But here's the good news: Every tuk-tuk driver in the area knows the place and if you do come with your own transport, the locals on the road will be happy to help.
And as always, Google Maps is your new best friend in remote areas like these.
Accommodation
Welikande Villas has 19 rooms in total and will provide something for every need or budget. From the single room for the solo traveler to the "Full House" with four bedrooms for the family vacationer, whoever you are and who you are with, you will find a home away from home at Welikande.
We had the opportunity to stay in the Deluxe Double Room; If you've ever been to Sri Lanka before, take the average room you've slept in, multiply the size with three, add a couple of chairs, a king-size bed, and an impressive bathroom and you'll get an idea of the luxury we experienced.
Every room comes with a complimentary breakfast which is above standards (and that's an understatement).
Facilities
Although you could easily spend several days at this place without passing the gate (which we actually did, more about that later), reading a book, listening to the crickets, watching the incredible views and the squirrels running on the branches above your head, most visitors don't come here to relax. Welikande Villas is the perfect getaway to the amazing Sri Lankan interior and more specifically, the Knuckles mountains.
Wherever you want to go and whatever you want to see, Michael (the owner) and his wife (a licensed tour guide) will provide you the best options. Other than their own trekking center they have a great network in the local community and they'll help you create your itinerary for the region at decent prices (which is rare in the Kandy area).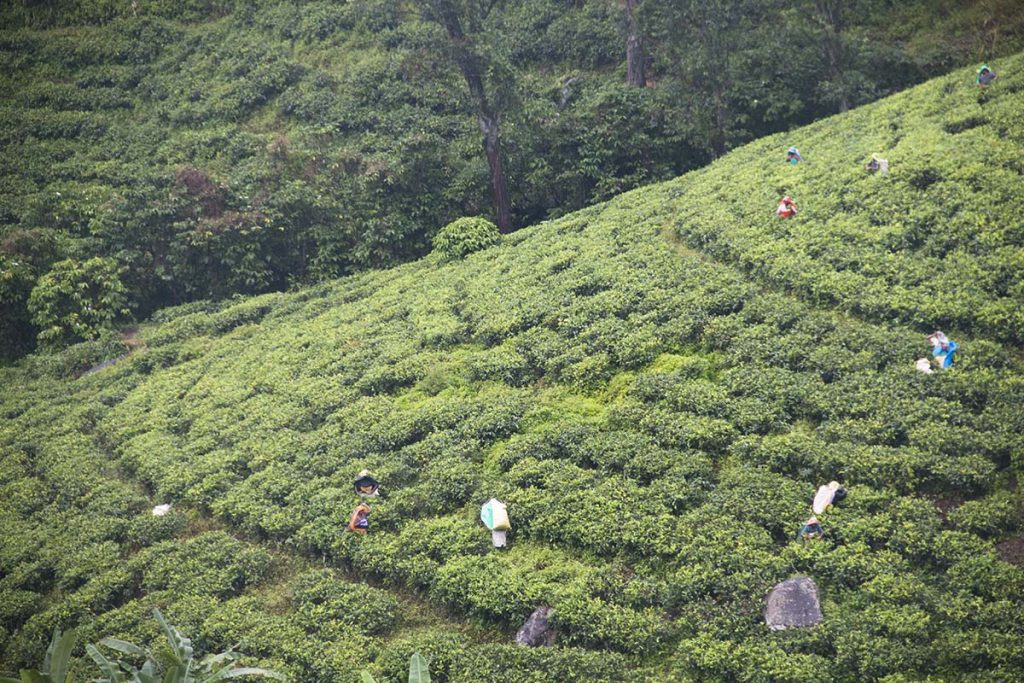 Surroundings
We've mentioned them before, the Knuckles mountains are the main attraction of this side of Kandy. If we can give you a valuable tip: Check out the weather conditions before you go! We failed to do that and we ended up in some of the worst rains the area had seen in centuries. So the Knuckles mountains weren't an option for us (although we had rain jackets and umbrellas, this storm was serious) so we opted for some small walks in the area instead. Imagine tea fields, farms, waterfalls, pristine cloud forests, and everything a nature lover could want within walking distance from our warm and dry room.
Add to that a number of warm and friendly Sri Lankans enquiring about your stay in their country and giving you tips for a shortcut to the next waterfall or advising you about the best rice and curry of the area and you'll get an idea.
Staff
It's easy to consider Michael and Tish (sorry if the name is written wrongly but we suck at remembering names and especially Sri Lankan ones) as some long lost family. Michael is the uncle who moved to Asia when you were a kid and who invites you into his home years after like it was only yesterday since you've seen him.
He'll give you a ton of information about the area and about Sri Lanka in general, mixed with stories of his own adventures which will keep you at the dinner table until long after bedtime. But we're sure (although he won't admit it) that he relies a lot on his wife Tish, who was a tour guide in her previous life, about the accuracy of his advice.
By the way, other than a resource for valuable information, Tish is also an amazing cook. Make sure you try her Sri Lankan rice and curry, it's the best one you'll ever have.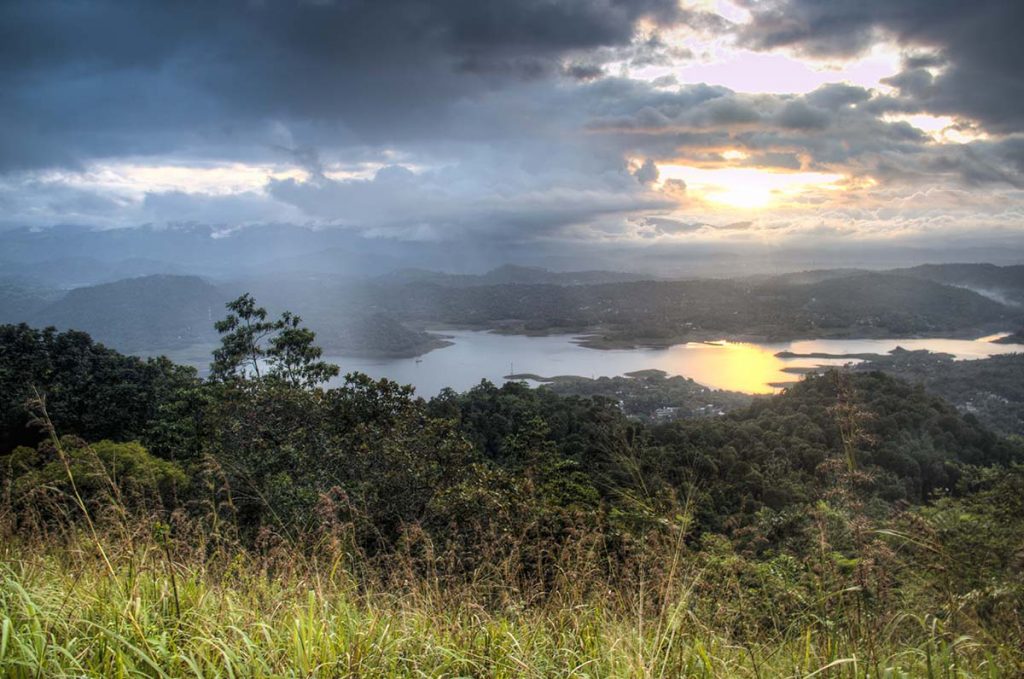 Guests
When we were there, we were the only guests, so we've only heard about the other guests through stories. From what we've been told, people from around the world are visiting Welikande Villas. You may be in the company of a couple from Germany, an Australian guy, or a group of Belgian backpackers. It's hard to say. But even if you don't like any single one of the others, there's enough place to get in your own private space.
Summary
"Now what about being naked?" We hear you think.
Well, nudism is prohibited in Sri Lanka and nudist resorts are non-existent. This place is not an exception. But Michael and Tish knew that we were nudists from before we arrived and are very open-minded about it. If you happen to be the only visitors around, you could perfectly be naked in the garden or at (we forgot to tell you about this amazing place) their own lookout point. Just have a towel ready when you hear a new guest or someone from the local staff walking up the hill (or ask Michael to give you a call).
In any case, whether you are a nudist or not, if you want to explore the area around Kandy, Welikande Villas is by far your best option!
More reviews on Booking.com
Disclaimer: We have been invited as guests of Welikande Villas, but of course all opinions are our own. We are super confident you will love this place as much as we did!
---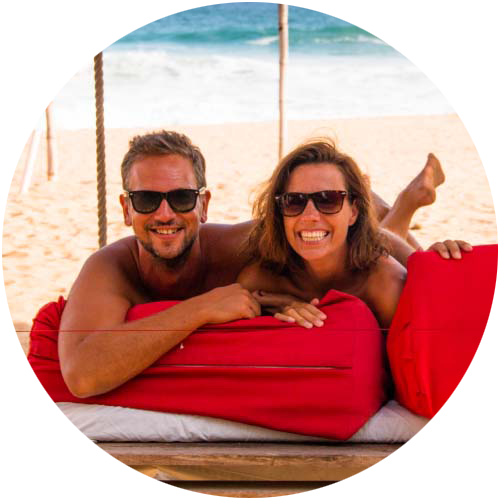 Support Naked Wanderings
Do you like what we do for naturism and naturists? Did we make you laugh or cry? Did we help you find the information you were looking for? Then definitely join our Patreon community!
---