Enjoy the feeling of the sea breeze and the sun on the island of Crete!
Overlooking the Libyan Sea and the White Mountains, Vritomartis offers a tranquil and relaxing environment for its guests.
Vritomartis Naturist Resort has been awarded as one of the best Naturists hotels worldwide! It takes its name from an ancient Minoan Goddess who was much-revered and worshipped in the area of Crete where Vritomartis is situated. Also, is the only naturist resort in Crete and has been working since 1992.

Vritomartis Naturist Resort
Chora Sfakion 73011, Chania
Crete Island
Greece
GPS: 35.197300, 24.148269

🌲 Domain size: 
🏠 Rooms: 85 (42 in the main building and 43 in 8 separate bungalows)
Food & Drinks
✅ Bar
✅ Pool Bar
✅ Beach bar
✅ Restaurant
✅ Minimarket
Activities
✅ Access to Nude beach
✅ Outdoor Pool
✅ Children's Pool
✅ Massage service
✅ Sauna
✅ Jacuzzi
✅ Gym
✅ Tennis Court
✅ Volleyball Court
✅ Arching
✅ Playground
✅ Library
✅ Evening Activities
✅ Organized Excursions
Other
✅ Free parking
✅ Free wifi
✅ Airport Shuttle
✅ Medical services
✅ Car rental
✅ Taxi & Tour Booking
Perfect for couples

Family friendly

Welcomes solo travelers

Languages: EN, GR, FR, DE, IT, SP

🏝️ Loutro: A picturesque village only half an hour away by boat from Chora Sfakion. It nestles in a beautiful cove with crystal clear waters. The peninsula nearby has a ruined castle as well as a number of ruins dating back to Roman times.
🏝️ Frangokastello: In Frangokastello, you can lie on the beach and gaze out at the blue waters of the Libyan Sea, or turn your chair towards the mountains behind and be staring at the town's imposing Venetian fortress. You can also walk a short distance from town and be on a completely undeveloped beach backed by sand dunes.
🏝️ The Gorge of Samaria: Samaria Gorge is the most famous gorges in Europe and the biggest gorge of Greece. If you enjoy hiking, this is definitely a great day trip from Vritomartis Naturist Resort.


There are currently no promotions for Vritomartis Naturist Resort




---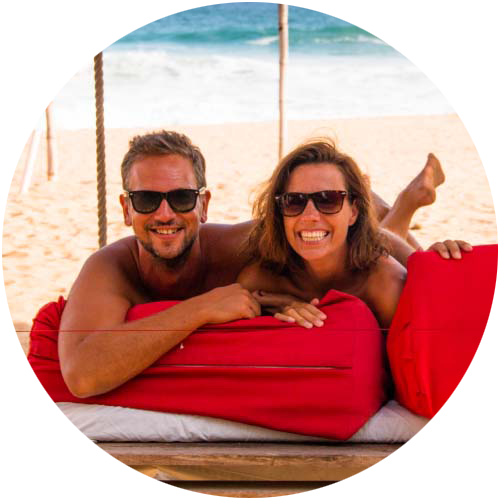 Support Naked Wanderings
Do you like what we do for naturism and naturists? Did we make you laugh or cry? Did we help you find the information you were looking for? Then definitely join our Patreon community!
---