An ecologically-operated 7-hectare estate in the woods and just next to Cerveteri, near Rome.
In the middle of this domain is the hidden oasis of Suncave Gardens Naturist Club. A small family cottage and 2 rooms in the main building around a landscaped eco-pool offer complete peace and privacy to its naturist guests.
The operators promise exceptionally tasty evening meals if requested. The operators are multilingual.
This resort is located amidst the Etruscan archaeological sites, just an hour's drive from Rome and 25 minutes from the nudist beach of Santa Severa. Ideal, therefore, to combine a possible city trip with a naturist break.

SunCave Gardens
Via delle Grotte, 13,
00052 Cerveteri RM,
Italy
GPS: 42.047825, 12.263610

🌲 Domain size: 7 ha
🏠 Family cottages: 1 
🏠 Rooms: 2 
Food & Drinks
✅ Breakfast included
✅ Meals on request
✅ Communal meals
Activities
✅ Outdoor pool
✅ Jacuzzi
Other
✅ Free parking
✅ Free wifi
Family Friendly

Languages: EN, IT, DE, FR, ES

Day visitors welcome

🏝️ Rome: A drive of less than an hour from Suncave Gardens will have you end up in Italy's most popular tourist destination. Awe at the amazing art and architecture and get a taste of the best of Italy.
🏝️ Santa Severa Nude Beach: Skinny dipping in the Mediterranean sea and sunbathing on the black beach of Santa Severa are excellent ways to spend a sunny day.
🏝️ Lake Bracciano: The lake is surrounded with picturesque villages and cosy restaurants and bars. The best views of the lake are from the castle of Bracciano.


There are currently no promotions for Suncave Gardens




---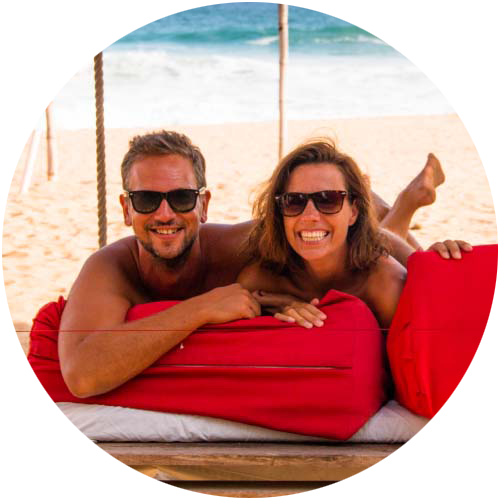 Support Naked Wanderings
Do you like what we do for naturism and naturists? Did we make you laugh or cry? Did we help you find the information you were looking for? Then definitely join our Patreon community!
---