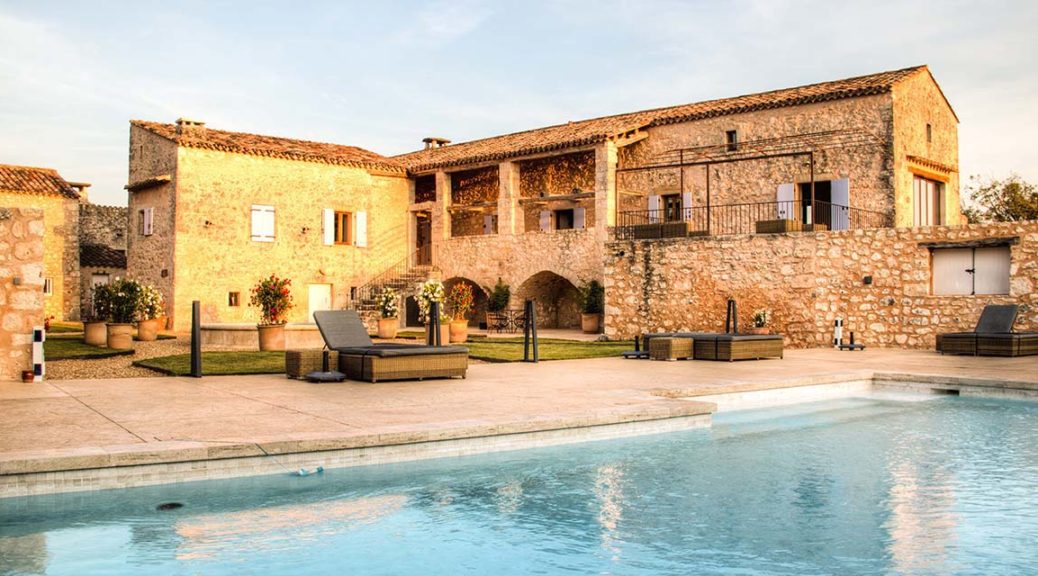 Domaine de la Quiquier
Domaine de la Quiquier
This unique luxury private estate is located on the Municipalities of Goudargues and Lussan, north of the famous city of Uzes. Three international airports are in the neighbourhood, Marseille, Nîmes and Montpellier. The sea is one hour drive from there.
The estate covers more than 1000 acres of park and forest, guaranteeing full privacy and offering a wide range of activities. It has also breath taking places such as the Merderis canyon, the Rock of Paillon, the concluses and the Menhir of Lussan classified as historical heritage of France.
The nature is unspoiled with no disturbance of any kind, making the Estate a perfect location for resourcing, sport, group meetings, shooting model pictures or making movies.
Due to its size and the privacy it offers, the Estate is maybe the best naturist guest house in the south of France.
The Mas built between the 15th and 18th century , is composed of several buildings around a large inner courtyard fully closed.
The region, the department of Le Gard, offers many cities, villages and areas of interest, worthwhile visiting. We will be glad to offer any assistance you may require to organize these visits.
For those who prefer to stay on the Estate, the Mas will offer a swimming pool, another Jacuzzi and counter wave pool, a SPA, a fitness room, a wine tasting area, a lounge bar, many walking paths with different difficulties, VTT and indeed an area for the local sport "la pétanque". There are also relaxing zones where nobody will disturb you and where you will enjoy this return to nature.

Domaine de la Quiquier
DFCI L10,
30630 Goudargues,
France
GPS: 44.209754, 4.403161

🌲 Domain size: 425 ha
🏠 Rooms: 5 
Food & Drinks
✅ Bar
✅ Breakfast included
✅ Meals on request
Activities
✅ Outdoor pool
✅ Jacuzzi
✅ Petanque court
✅ Hiking trails
Other
✅ Free parking
✅ Free wifi
Adults only

Clothing-optional

Languages: EN, NL, FR, DE, ES, PT, RU

🏝️ Nature: The Gard region is known for its splendid nature which is best discovered on foot, bicycle or by kayak. The many caves in the region are waiting to be explored
🏝️ Avignon: The UNESCO classified centre of the "city of the popes" has been attracting visitors for ages. Awe at the splendid architecture and find refreshment on one of the many terraces.
🏝️ The Mediterranean Sea: In about an hour drive from Domain de la Quiquier, you can find yourself on one of the many beaches of the Mediterranean Sea. 


There are currently no promotions for Domaine de la Quiquier