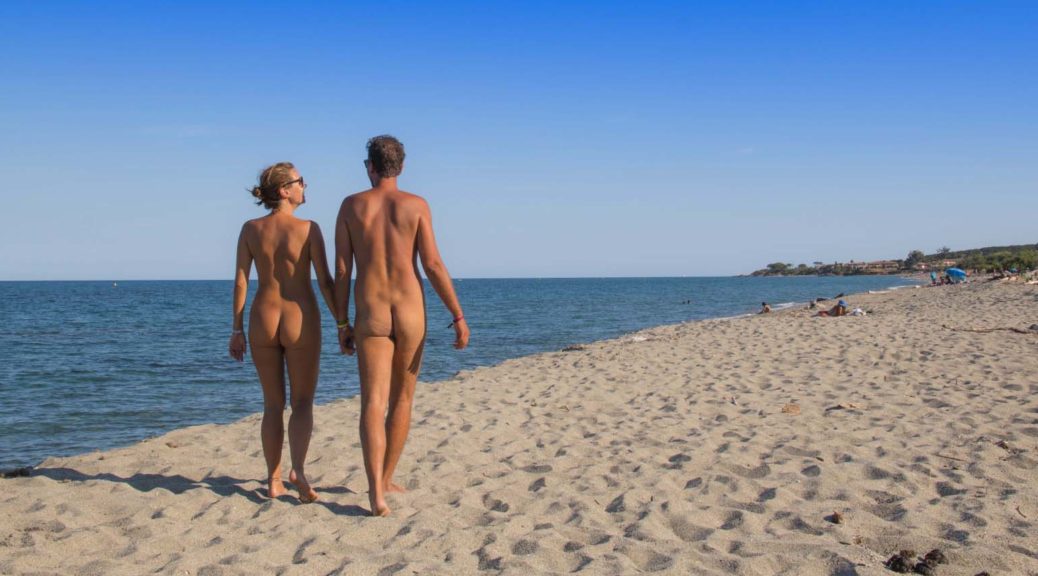 BETWEEN SEA AND EUCALYPTUS FOREST
In Linguizzetta, in the heart of a eucalyptus forest and at the edge of a 5 km long naturist beach, the Domaine of Bagheera is open all year round in a splendid, wild and unspoiled natural setting.
Devoted to well-being and relaxation, Bagheera naturist holiday rentals and campsite will give you the chance to fully replenish your energy levels.
There are no worries here, just the possibility to live according to your rhythm and your desires, in unspoiled nature, in the heart of landscapes which the rest of the world can only dream about. Let yourself be comforted by the site's natural landscape: soft and winding, between the "maquis" scrubland, forests and sandy beaches.

Bagheera Naturist Camping
Domaine de Bagheera
20230 Bravone
Corse
France
GPS: 42.214886, 9.551140

🌲 Domain size: 100 ha
⛺ Pitches: 250
🏠 Rentals: 100 
Food & Drinks
✅ Bar
✅ Restaurant
✅ Shop
Activities
✅ Access to beach
✅ Massage service
✅ Sauna
✅ Fitness area
✅ Petanque court
✅ Volleyball field
✅ Tennis court
✅ Water sports
✅ Hiking Trails
✅ Entertainment
✅ Children's club
✅ Playground
Other
✅ Free parking
✅ Paid wifi
✅ Laundry service
✅ Pets welcome
Family friendly

Languages: EN, FR, DE

🏝️ Galea Park: The Galea park in Taglio-Isolaccio is a museum of forest trails, collections of plants and exhibitions. Here, adults and kids can discover the riches of Corsica and the surrounding area.
🏝️ Napoleon: The house where Napoleon was born is now a museum, the Maison Bonaparte in Ajaccio, and is filled with furniture from the period and the family's personal possessions.
🏝️ Wild Nature: In Corsica, you just have to explore the outdoors. Several natural parks will show you some of the most wonderful mountainscapes, forests and endless beaches.  


There are currently no promotions for Bagheera