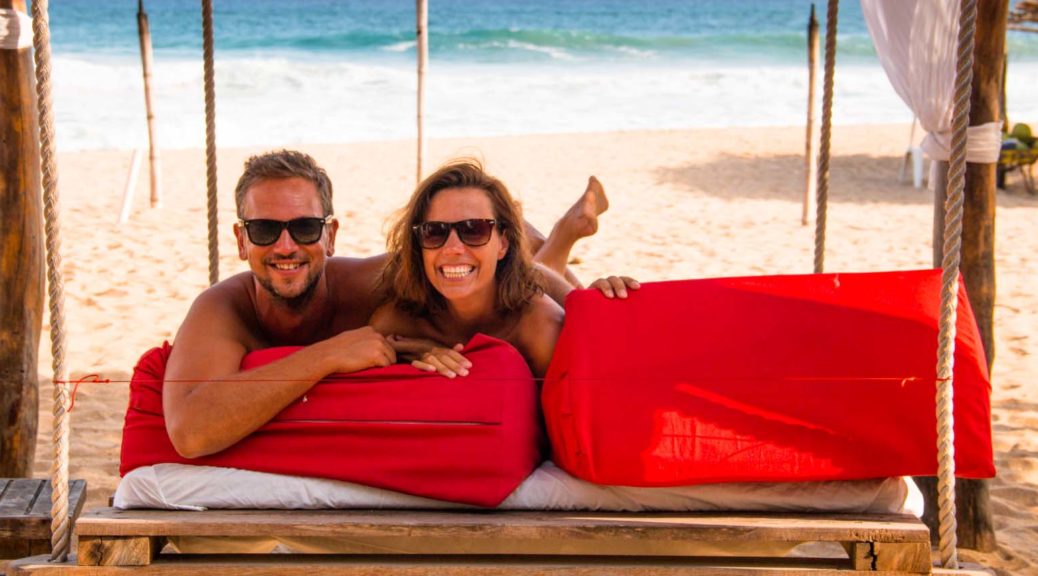 Camping nude in France Q&A
We receive lots of questions from you via e-mail or social media about our recent naturist camping trip in France.
So we decided to have another Live Q&A to talk about this in more detail!
Do you have any questions about camping nude in France? Want to hear which places we loved the most? Questions about the etiquette or the facilities? The best campings near the beach or in the woods? Where to rent a car or buy a tent?
Join our Live Q&A and we'll tell you all about it!
Thursday, October 22nd from 5 PM to 6 PM UTC
That's
12 AM to 1 AM in Bangkok (next day)
6 AM to 7 AM in Sydney (next day)
10 AM to 11 AM in Los Angeles
12 PM to 1 PM in Mexico City
1 PM to 2 PM in New York
2 PM to 3 PM in Rio de Janeiro
6 PM to 7 PM in London
7 PM to 8 PM in Brussels
9 PM to 10 PM in Moscow
There is currently no Live Q&A planned.
✔️ There's no need to go to the hairdresser or have a fresh shave, you won't be on camera.
✔️ We keep answering questions until the hour finishes or until there are no further questions.
✔️ We answer all questions about naturism/nudism and nude traveling.
✔️ Hate speech and indecent behavior are of course not tolerated and will result in immediate removal.
✔️ Let's all make this a fun online event!
Watch our previous Live Q&A
Live Q&A - October 22nd 2020
Live Q&A - June 30th 2020